Venezuela is the resistance
Portuguese José Peseiro's Vinotinto is getting ahead of adversity in this Copa América and they are going from less to more with great competitive capacity.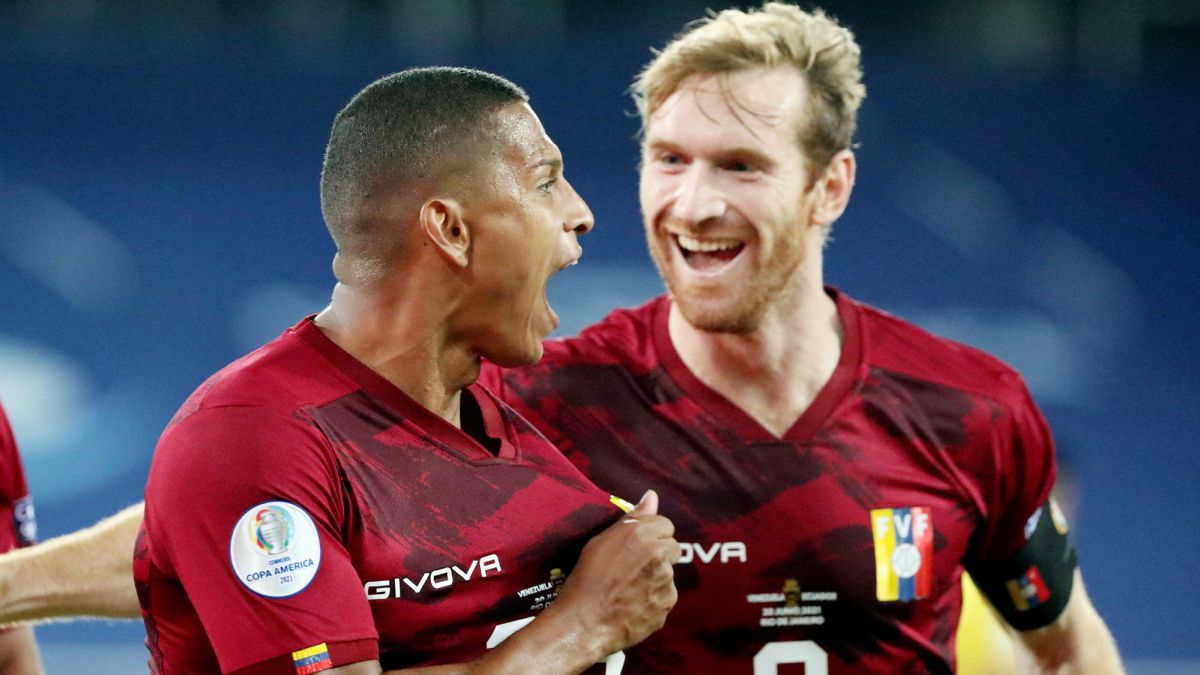 If a team is exemplifying resistance and competitiveness in the Copa América, that is Venezuela. The team coached by the Portuguese José Peseiro, in office since February 2020, is having a great desire to show that it is ahead of the problems to achieve in this way fight to play the best possible role in the competition.
La Vinotinto has not stopped receiving bad news since before the tournament. Some of his best players would not be there due to injuries, which raised doubts about the level they would show. And to this, a COVID-19 outbreak was added in which both players and team personnel were involved with positive cases of the virus, further weakening the national team.Getting ahead of adversity
In the first place were the casualties of Salomón Rondón and Darwin Machís due to injuries. The coronavirus accentuated the danger of being able to play a good role in the Copa América, and against Colombia the injury of Yangel Herrera (the midfielder stood as the figure of the team) was the culmination of the set of negative news for Venezuela. However, from the beginning of the tournament the sensations instead of going down, have improved with the passage of the matches. The Venezuelan team has been strengthened little by little.
The third party makes an account of it. The 2-2 draw in extremis against Ecuador makes them look at things with optimism for the next phase. In José Peseiro's team, certain names are emerging that on the pitch are offering a good performance. Something important for a selection that has been left "orphaned" of figures with the passing of the days since the official call was given.
Things in Group B are tight for fourth place to go to the next round. However, in the absence of certain players, the collective sacrifice and that names like Wuilker Fariñez, Edson Castillo (in this last game), Francisco Arisguieta (despite not scoring) or José Martínez are highlighting Venezuela closer to some goals, and makes it clear that there is light beyond darkness. Because in other things not, but the Vinotinto in the face of adversity is being a champion in pride.
Photos from as.com