Two brutal montoneras at the start of the Tour: Soler, Froome ...
A spectator with a poster turned to the television motorcycle caused a tremendous pileup. In the final part, another fall within the group marked the denouement.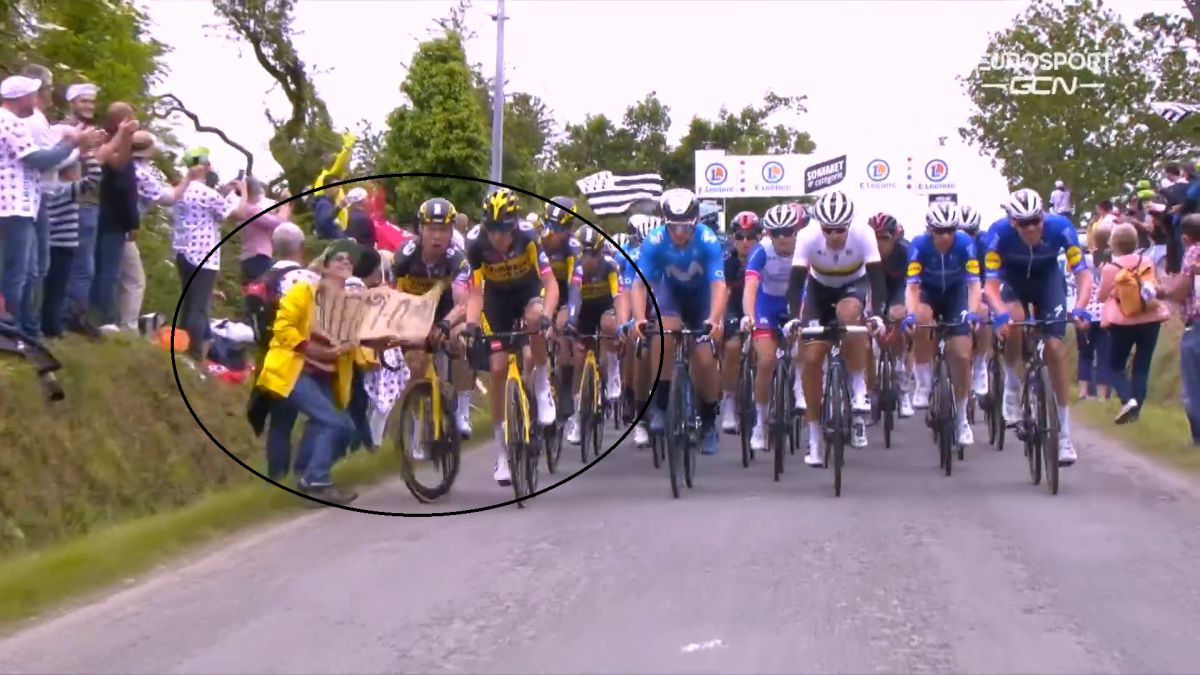 The Tour de France, which began this Saturday, has already experienced its first chapter of massive falls, one of the great dangers and fears of the riders at the start of the great French. Two huge montoneras, one in the absence of 45 km and another in the final part, at 7.5, marked the first day.
The first was the fault of an amateur. He carried a poster that he wanted to show the motorcycle on television and lost sight of the cyclists. The peloton came from behind and Tony Martin, a Jumbo rider, collided with the sign and went to the ground. Tony Martin went to the ground and, from behind, almost the entire peloton was affected. Some Movistar were able to save him, in the case of Enric Mas, but Marc Soler was fully involved and is waiting to see his injuries. His teammate Miguel Ángel López was cut off, although he rejoined the squad.
First abandonment and López, at 1: 49
The accident caused the first abandonment of the Tour 2021: Sütterling (DSM) left the race due to the injuries he suffered in the blow. The problem is that in the absence of 7.5 km from the finish, and this time due to a fall within the group, once again half of the squad crashed to the ground. Froome was very affected, also his partner Greipel or Ion Izagirre. The Movistar were also affected. Enric Mas arrived with the best, but Superman López left 1:49. He was not the only one of the favorites: Porte at 2:16, Yates at 3:17 ...
Photos from as.com