Torrecilla aims at Doukouré
The 28-year-old Ivorian international midfielder ends his contract with Levante on June 30 and would arrive at Real Zaragoza with the letter of freedom.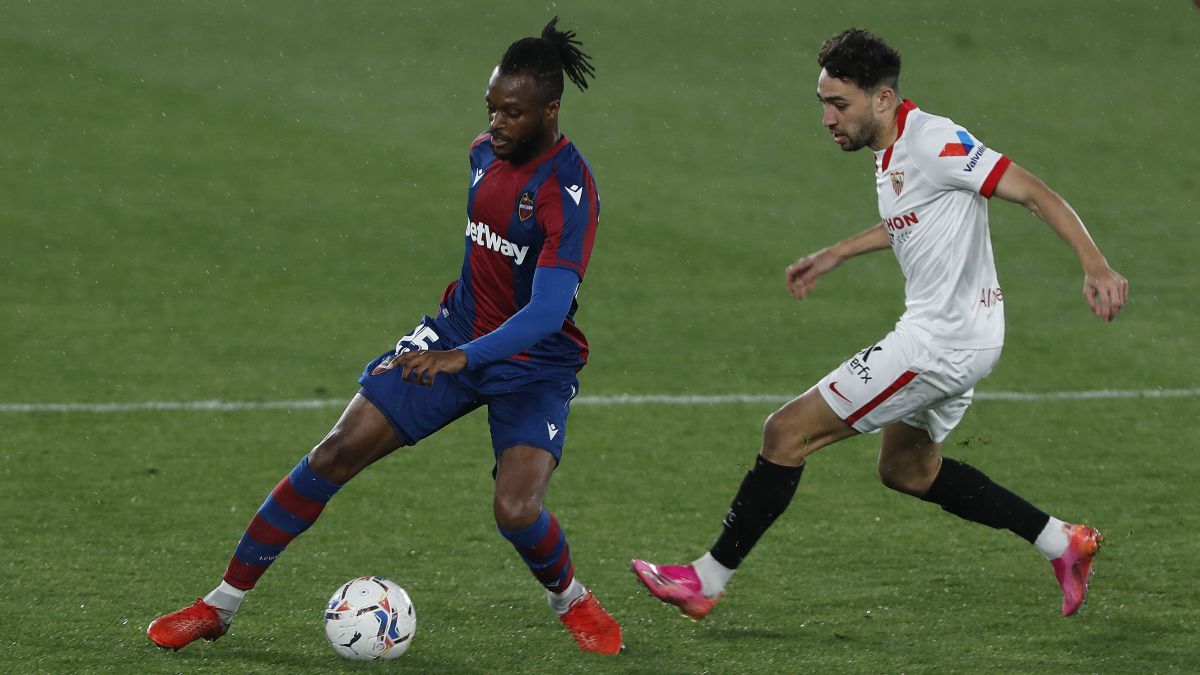 The Ivorian international midfielder Cheick Doukouré is one of the main bets of the sports director Miguel Torrecilla to reinforce the core of Real Zaragoza 2020-21. The footballer, 28 years old and 1.80 tall, ends his contract with Levante this June 30 and would arrive at La Romareda with the freedom letter.
This is a powerful pivot with deployment, but with correct technique for the position and good handling. Torrecilla considers that the Aragonese team lacks a player of his characteristics and has him at the top of his list of objectives, although the process of shareholder change in which Real Zaragoza is immersed has all operations paralyzed for the moment.
Doukouré was trained in the French Lorient quarry, from where he jumped in 2014 to Metz. And from there in 2017 to Levante, which paid a million and a half euros for his transfer. At the Granota club he suffered a very serious injury to his left knee before being transferred to Huesca, where he suffered a ruptured Achilles tendon and was out for five months, and later a fibrillar tear in the biceps femoris that left him almost unpublished. He only played four games with Alto Aragon, three less than this season with Levante in the First Division. Now he is going to be free and needs to join a team that offers him minutes to be able to play the World Cup in Qatar 2022.
Photos from as.com