"We told Ramos that he had a deadline and he did not admit it"
Florentino Pérez spoke about the departure of the captain, whom he claimed to love "like a son", and of the coach: "I fought for him to stay, I have not read his letter."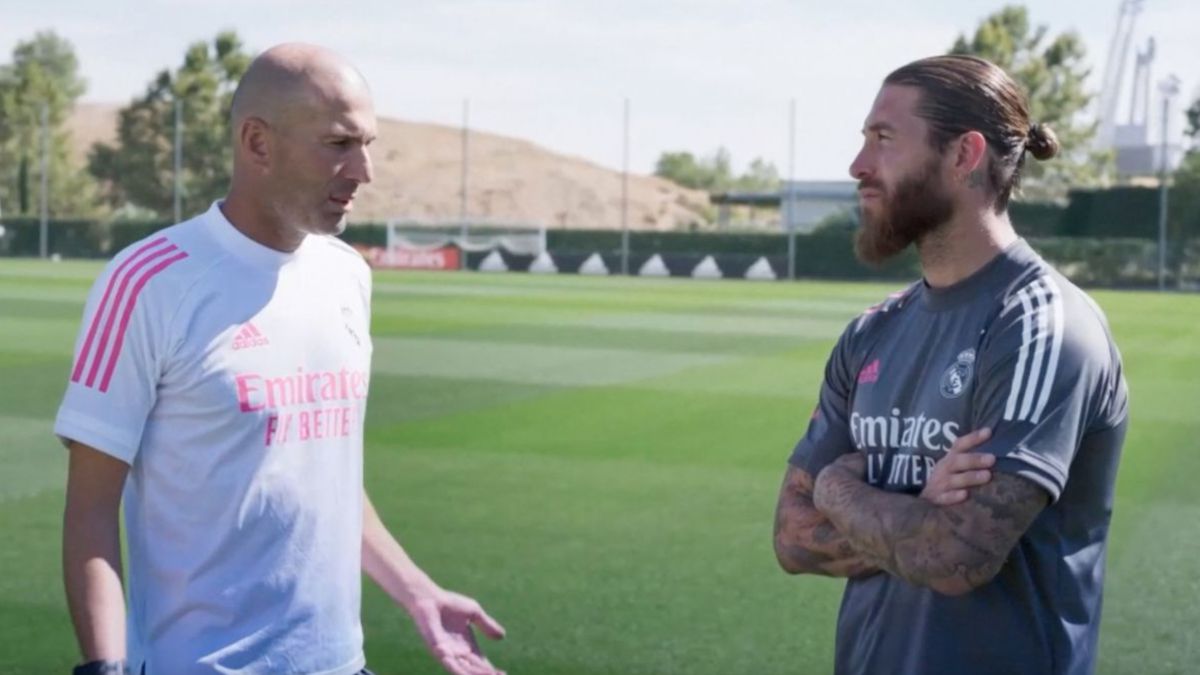 Real Madrid have lost two of their main references in recent weeks: Zinedine Zidane and Sergio Ramos. In addition, the two have been surrounded by a certain controversy and with Florentino Pérez in between. In his interview in El Transistor de Onda Cero, the president, who spoke highly of both of them and opened the door to a possible return, left some details of what it has been like for him.
Ramos assured in his last press conference that they made him a renewal offer, but that, when he went to accept it, they told him that it had expired. Florentino, who at no time wanted to come into conflict with the former white captain, has clarified that he informed him about it from the beginning. "I have adoration for Sergio and I am not going to talk about it. He has been a Real Madrid legend. Everything we had to say on this subject we have already said. I am not going to give my version. We offered him a contract, we told him that he had a deadline, and he didn't admit it. He thought otherwise, "he explained.
"I had a bad time. I love Sergio as a son. I brought him in 2005. Of course I'm sorry. The press conference? I've never done one," he commented on Ramos' farewell act. "He will return, this is his home. He has happened to me with other players. I love him as if he were my son and I wish him the best. I am not going to talk here about who is right and who is not. There are no nuances," he concluded."I have not read Zidane's letter"
Zidane, once he announced that he was leaving his post, wrote a letter published by AS (and later uploaded to his social networks) in which he left doubts regarding his relationship with the president during the last months. For Florentino, that letter was not written by the French. "I have not read it. I swear by my grandchildren. They told me it was bad. He did not write it. That is not Zidane. Someone must have written it. My relationship with him? I have the same affection for him as always. been a legend of Madrid, "he said.
"It didn't surprise me. It was one of the possibilities. I know him. This year has been tough and one gets tired of being a coach. I fought for him to stay. I was with him all afternoon to convince him. And with José Ángel Sánchez. Zidane It's very simple, when he says he wants to go, he's already gone, "he said about the Frenchman's departure.
"I spoke to him all afternoon and he never told me what he said later in the letter. It has been a very difficult season. I have not spoken to him again. I don't even know if he is in Madrid. I still have the same affection for him as always. If it were up to me, let him be Real Madrid coach again, "he said about Zidane. "He is very excited to be France coach," he added.
Finally, he spoke about the press, which he blames for Zizou's fatigue. "A coach who does four press conferences a week ends up exhausted. Some questions he did not understand. People have treated Zidane well, and some of the press. Another part has not. If he asks himself eight times for the same thing in one press conference, you just sold out ", ended.
Photos from as.com