Tite, upset with the fine for criticizing the Copa América
The Brazilian coach, Adenor Leonardo Bacchi 'Tite', was upset this Saturday with the $ 5,000 fine that Conmebol imposed on him.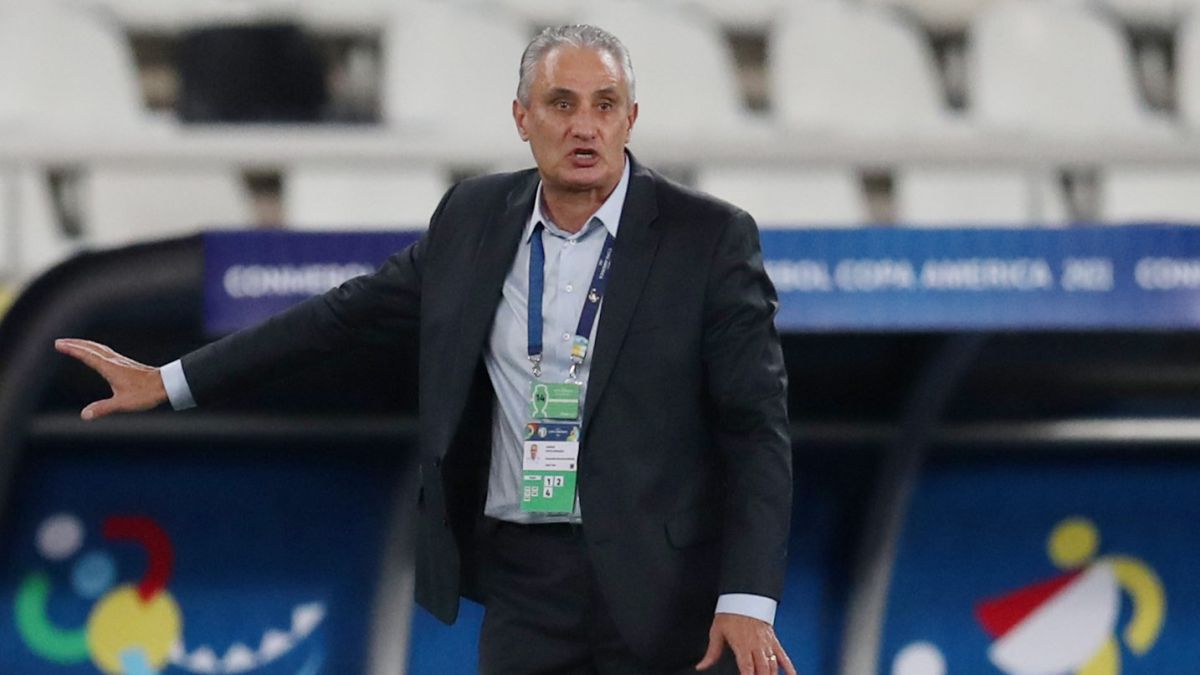 Adenor Leonardo Bacchi 'Tite' was upset this Saturday with the $ 5,000 fine that Conmebol imposed on him for criticizing the "disastrous" organization of the Copa América, which was decided to play in Brazil at the last minute and with the pandemic of the covid out of control in the country.
The coach avoided commenting on the matter at first, but later, he manifested himself when asked about the poor state of the grass in some of the stadiums where the tournament is played, to be fined.
If I'm going to talk about (the organization of the America's Cup) was a disaster, I'm going to be fined. I'm not going to talk, "said an irritated Tite, at the press conference prior to the game against Ecuador, at the Goiania Olympic Stadium.
The disciplinary commission of the South American Football Confederation (Conmebol) decided to sanction Tite for some statements he gave on June 12, on the eve of the opening of the contest, and in which he affirmed that the Copa América was organized in a manner " disastrous. " To end his speech, the Canarinha coach issued a warning on Saturday implicitly addressed to the highest authority in South American football: "Maracana will not be well, very little time." Tite referred to the partial change of some areas of the carioca temple lawn that Conmebol has promoted this week ahead of the final of the Copa América, scheduled for July 10. The Maracaná turf had already been criticized by the Brazilian Flamengo coach, Rogério Ceni. On the other hand, Tite has complained on more than one occasion of the "unfortunate" state of at least two of the five fields where it is played. this Copa América: Mané Garrincha from Brasilia and Nilton Santos from Rio de Janeiro. In fact, according to the local press, the Brazilian Football Confederation (CBF) has asked Conmebol a change of venue for its quarterfinal match, initially scheduled at Nilton Santos and which could end up playing at the Pantanal Arena in Cuiabá However, the change requires a new logistical challenge for this controversial Copa América in Brazil 2021 and the approval of its rival, who will be the fourth classified in group A, once Canarinha has already secured the first place in B .
Photos from as.com