This is how the VAR acted in the controversial play of the draw of Brazil
CONMEBOL showed how video refereeing worked when Firmino tied Colombia after the ball touched referee Nestor Pitana.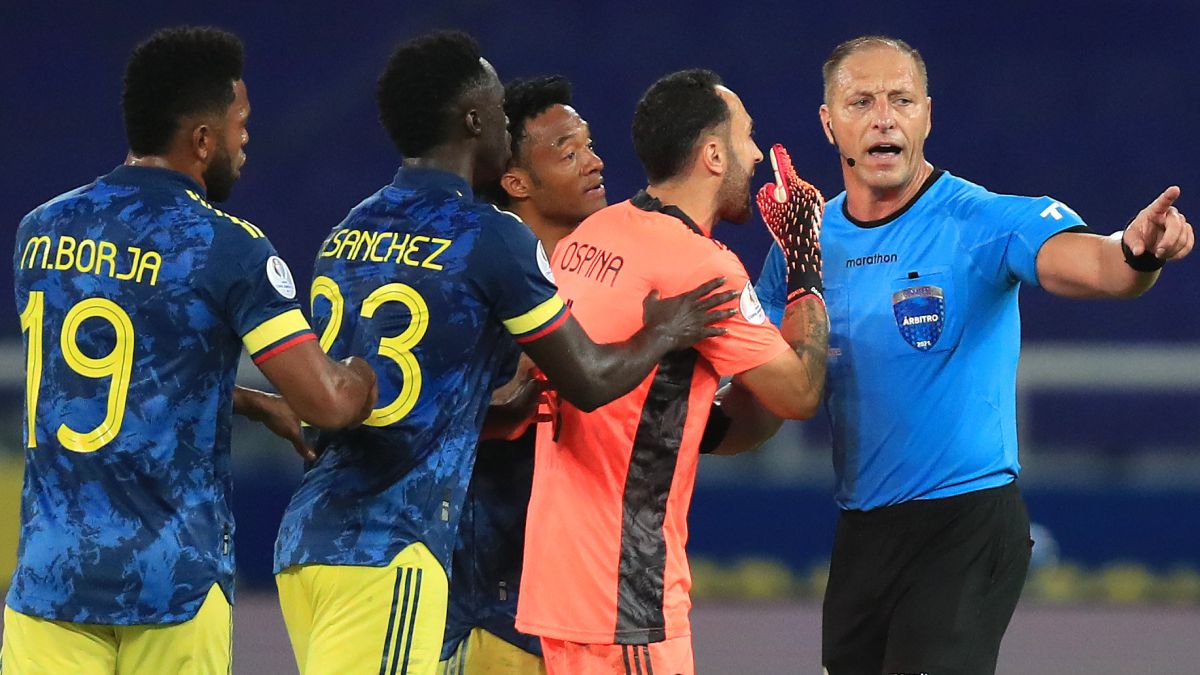 Brazil beat Colombia in Rio and added three victories out of three possible in this group stage of the Copa América, but these three points came from a very controversial play: in the 78th minute and with the Colombian team ahead in On the scoreboard, Firmino achieved a head tie in a play in which the ball hit the referee, Argentine Néstor Pitana, shortly before the ball ended up in the net.
It all originated with a game-changing attempt by Neymar, situated in a position between the dividing line and the crescent of the Colombian area. The ball went straight to Pitana, turned back and was killed at the feet of Lucas Paquetá after hitting the referee - in a position very similar to the initial one - before the gaze of several Colombian players, who stopped short, hoping that the game will stop. The Argentine referee indicated that the action should continue because Brazil continued to maintain possession. Immediately after, Paquetá opened the left wing for Lodi to climb and he put a great cross into the heart of the area that was met by Firmino's header. Casemiro, with a header after a corner when the game was about to end, put Brazil ahead to add another victory.
In view of the protests of several Colombian players, CONMEBOL wanted to broadcast a video trying to explain the play and the performance of the VAR at that time: "The referee made a decision that conforms to the rules of the game since the ball does not enter directly in goal, he does not change possession and does not initiate a promising attack, which are the three actions for which play should be stopped and resumed with a neutral bounce. " The doubt arises when considering whether, as the norm says, it initiates a promising attack or not.
This was the performance of the VAR in Pitana's touch and Firmino's goal:
Photos from as.com