They make it clear to Odegaard that they want him back
The Norwegian confirms on his country's television that he is returning to Real Madrid to be part of the squad led by Carlo Ancelotti.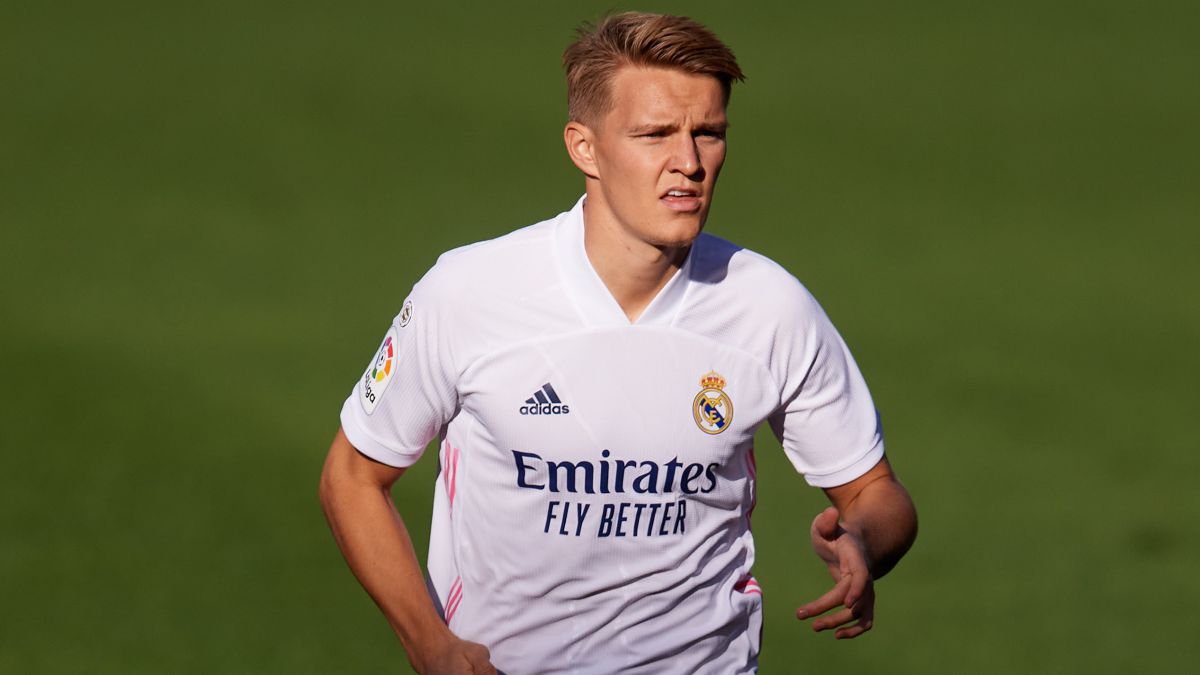 Carlo Ancelotti will have Martin Odegaard at his command next season. It has been confirmed by the Norwegian player himself on his country's television TV2, where this Wednesday he is the guest to comment on the Portugal-France of the Eurocup. The footballer, who was on loan to Arsenal for the second half of last season, will start the preseason on July 5 in Valdebebas with the rest of the players who have not played in the Eurocup or the Copa América.
"The situation is that I am a Real Madrid player and I will return to start the preseason there in a week and a half. Madrid has been clear that they want me back. So it will be time to go back and resume training", Odegaard stated in the preview of the match broadcast.
The 22-year-old Norwegian will be under the command of Carlo Ancelotti, the coach who gave him his first minutes with the first team in May 2015, when he was still 16 years old. Odegaard, however, admits that he has not yet spoken with the Italian coach. "Not with him personally, but I have spoken a lot with the club and I think they have good reviews."
Odegaard returns to Real Madrid after four and a half years from loan to loan, in which he has gone through the Dutch Herenveen and Vitesse, Real Sociedad and Arsenal, with the hiatus of the first half of last season, which he played with Madrid but hardly enjoying minutes in the team. "It has always been a dream to play there. I have been at the club for more than six years and playing there has always been the goal. I always want to play, I have said it at all times. Playing is important," says the midfielder.
The footballer is now finishing his last days of vacation in Norway, after having played with his team at the beginning of June in friendlies in Malaga against Luxembourg and Greece. "It's nice to be home now. Spend time in between and especially with what has happened in the last year, with the confinement and all that, it's even better," admits Odegaard.
Norway was on the verge of the European Championship when it was eliminated by Serbia, who finally did not qualify either after succumbing to Scotland on penalties, in the first of the two rounds of the playoff repechage. The Nordic team has a triple commitment in September in the qualifying phase for the World Cup against the Netherlands, Latvia and Gibraltar. The first and third games in Oslo and the second, away.
Photos from as.com