Thebes confirms the return of the public at the beginning of the next season
He confirmed this morning, at the XVII National Congress of Peñas held in Gran Canaria, 70% at the beginning. Las Palmas finalizes its subscriber campaign.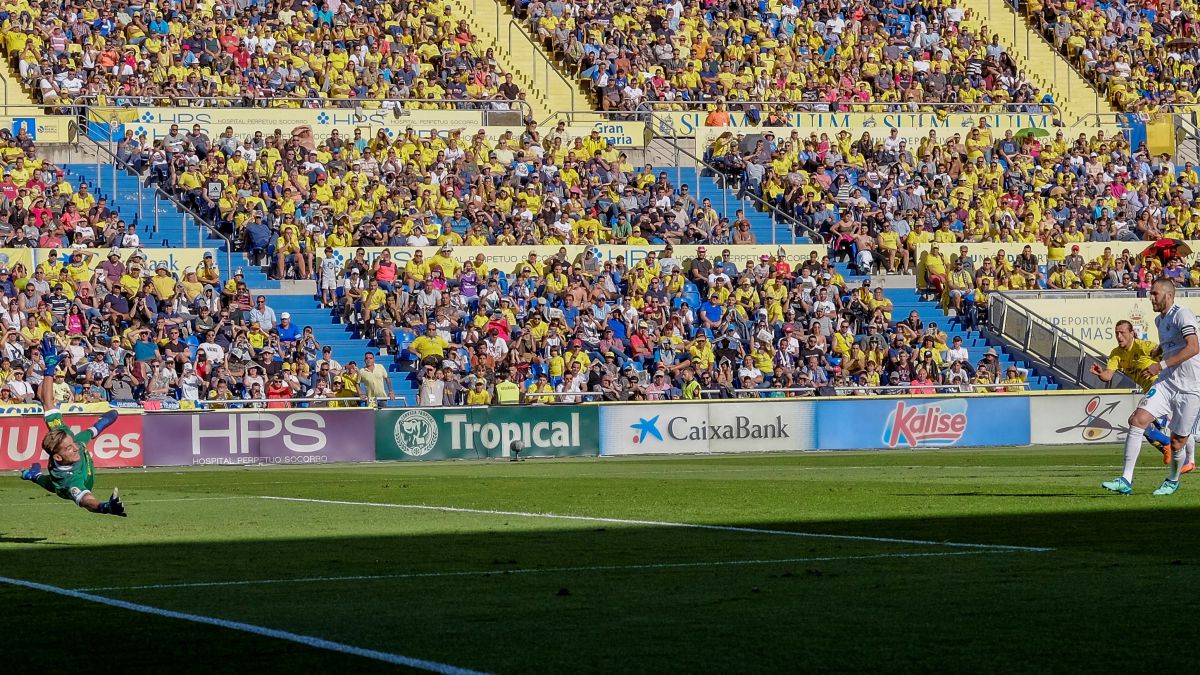 After a season playing completely empty doors, plus the games of the previous one after confinement, the public will return to the stadiums at the beginning of next season. After what was announced this week by Carolina Darias, Minister of Health, who guaranteed that the public will return to the stadiums of Spanish professional football and the pavilions of the ACB, national football received a new boost this morning.
It happens that, during the opening day of the XVII Congress of Peñas, which is held this weekend in Gran Canaria, Javier Tebas, president of the LFP, took for granted this presence of spectators. "We will start the season with 70% capacity, and before the end of the year there will be 100% fans in the stands," said the leader in his telematic appearance at the event held at the Alfredo Krauss Auditorium, in the island capital. "There will be no small print in the capacity, and there will be a 70% capacity in all stadiums at the beginning of the season and there will be displacements of fans from the first game," he insisted.
Thus, this week and next week have become more than decisive for Spanish clubs to put the batteries in their Subscribers Campaign, more than advanced in any case, perhaps anticipating all possible scenarios. It is also missing that the different autonomous governments pronounce themselves, which will have the last word regarding said presence in the sports venues. It seems unlikely that this option will be contemplated in Tenerife, with the island in Phase 3, with the restrictions that this entails, given the unstoppable rate of infections by Covid-19. Gran Canaria remains in Phase 1, which fuels the hopes of Las Palmas. In any case, the waiting time will be lengthened by a few days.
Be that as it may, the Sports Union is accelerating these days in the presentation of said Campaign. At the beginning of June, its president and main shareholder, Miguel Ángel Ramírez, revealed that the club would present it as soon as the number of spectators allowed was known, which in the case of the Gran Canaria Stadium is around 35,000 spectators. In this regard, Patricio Viñayo, the club's general director, spoke on Televisión Canaria yesterday: "We were waiting to see if decisive steps were being taken. We are going to try to create a season ticket campaign, accommodating all the season ticket holders who saw the competition interrupted in the 19/20 season. "
However, at the conclusion of said season, Las Palmas announced that those fans who wanted a refund for the matches they could not enjoy (the last one with an audience was on February 28, 2020 against Malaga, 1-1), the that were played against Girona, Lugo, Elche, Ponferradina, Mirandés and Extremadura, would lose their status as former subscribers and therefore the preference to renew their seat at the EGC. The other three options offered by the club were to 'donate' that money to the entity in exchange for a diploma that accredits their gesture, use that percentage (25%) in the club store or wait and have that discount in the Campaign of Subscribers that, if possible, would have taken place in the 2020 / 21. academic year
Nothing is known at the moment of the maximum capacity allowed beyond the statements of Tebas, much less the prices, nor whether all Las Palmas subscribers, without exception, will have a place next season. In any case, Spanish football will recover brightness and color in the stands, always so necessary, more than ever in these times.

Photos from as.com