The legacy of José Corpas
The Bañusco leaves after playing 125 games and scoring 19 goals, being the fifth unionist player with the most matches played in the Second Division (114).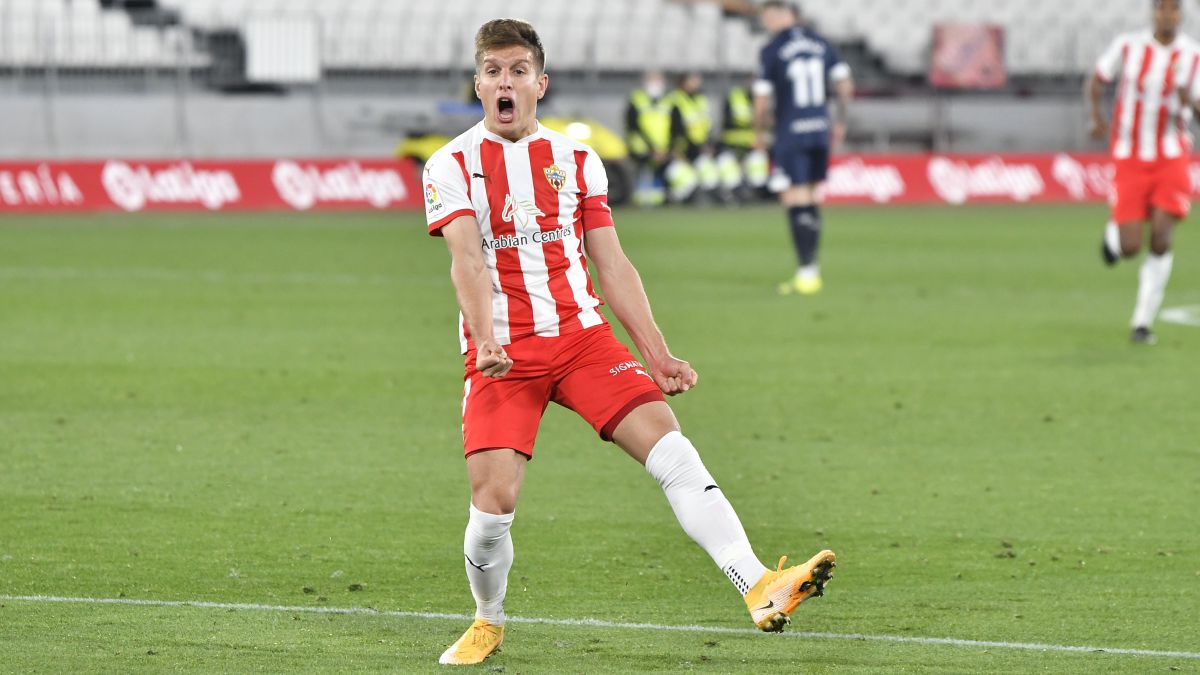 The rumors had been going on for several days, but yesterday it became official. José Corpas left the rojiblanca discipline heading to Eibar for a figure that is still unknown, but which will be around one million euros. The transfer reinforces a direct rival such as the gunsmith team, although it is true that the Bañusco was reaching his last year of contract. After three seasons as a UD Almería player, a footballer with a track record that should be fairly considered leaves.
José Corpas has played 125 games with the Andalusian team shirt and has added 19 goals and 13 assists. Some good numbers, despite the intermittences in his game that have not been so decisive for the coaches who have passed through Almería in the stage that Corpas has been. Of those more than a hundred games he has played, he has added 93 starts. It has been important for Fran Fernández, Pedro Emanuel, Guti, Mario Silva and José Gomes.
Perhaps with the first one, in his initial year at the Mediterranean Games, he was the one with which he stood out the most, being together with Luis Rioja the bands of that team. It was from the initial game 37 times and, in a year of resurrection after the previous one with the final in Lugo, Almería touched the playoffs. With the arrival of Turki Al-Sheikh, he also settled in the eleven until the irruption of Arvin Appiah in the last third of the course. His fall was also accompanied by that of his teammates after the break due to the pandemic, falling in the semifinals of the playoffs against Girona.
This last season has shone in the 1-4-2-3-1 of José Gomes entering more into play on the inside and being less extreme, giving all the right lane to Iván Balliu. In the month of November he exploded in a spectacular way, adding six goals and two assists in nine games. With the departure of Gomes and the arrival of Rubi, and before the prominence of Ramazani, he has been relegated to the background, playing at the beginning only four times of the last thirteen games. Again, the team was eliminated in the semifinals of the playoffs against the same rival, Francisco's Girona. The memory that will remain of the Jaén is that of a footballer who has left everything for the Almeria club with a lot of work, perhaps stretching it beyond where it was supposed to reach its quality. 8373 minutes later, José Corpas leaves.
Photos from as.com