The José Manuel Cortizas 'Corti' Memorial is born
In memory of the Biscayan journalist who died due to COVID, in the Meaztegi field on July 3. It is a team scramble competition.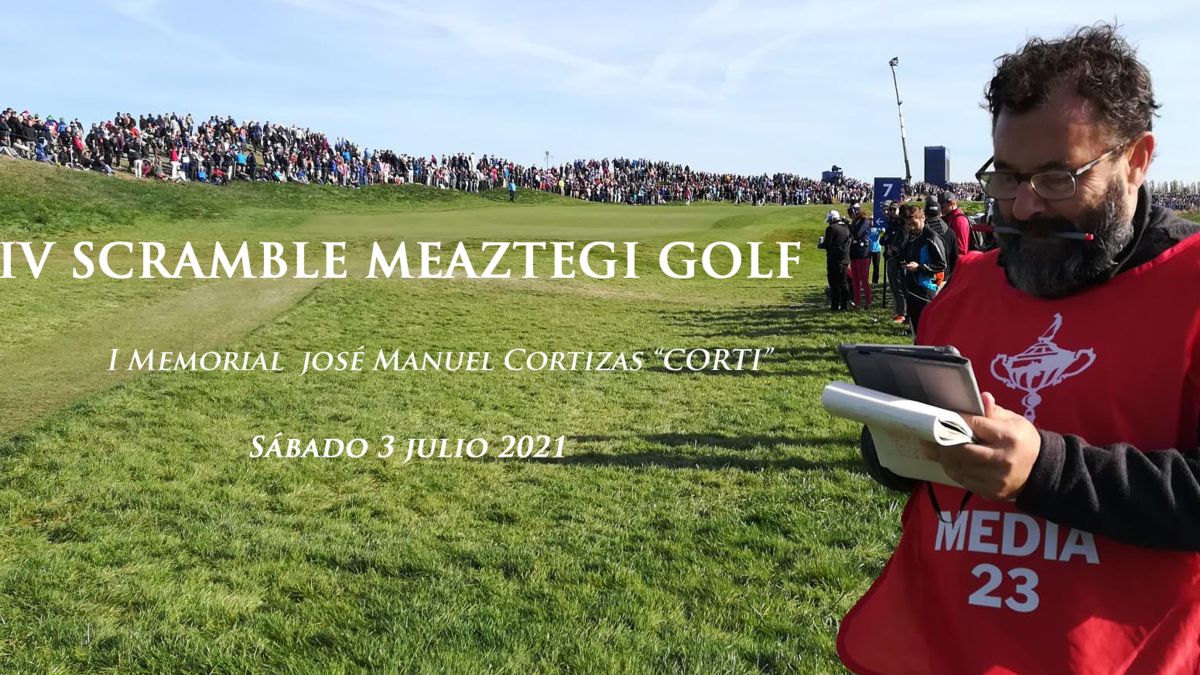 The Meaztegi Golf Course will host on Saturday, July 3, the first edition of the José Manuel Cortizas Memorial, a golf tournament for amateurs in memory of the Biscayan sports journalist who recently died of COVID. It will be a Scramble Mode Team Tournament, with which we want to guarantee that all players take part, regardless of their level of play. Registration is now open.
The contest prize, which is renamed after three previous editions, will be a trophy cup, designed expressly for the occasion, which will remain at the club in memory of "Corti". José Manuel Cortizas, "Corti", a sports journalist for more than three decades, covered all kinds of sports throughout his professional stage: basketball, motor racing, boxing, golf ... To honor him, and perpetuate, his memory is now born a amateur golf tournament, to be held next July at the Meaztegi course.
Corti was one of the chroniclers who followed Rahm wherever he went. This had a special memory for the journalist with the US Open, the first major that he signed up. And he was present in all the Bilbao Basket episodes since the club was founded more than 20 years ago. His death was a very hard blow to the communication sector in Bizkaia.
Photos from as.com