The Fernández, Gardner and Navarro to start
The afternoon rain made the morning times prevail, with three Spaniards in the top four and with Garzó dominating in the wet.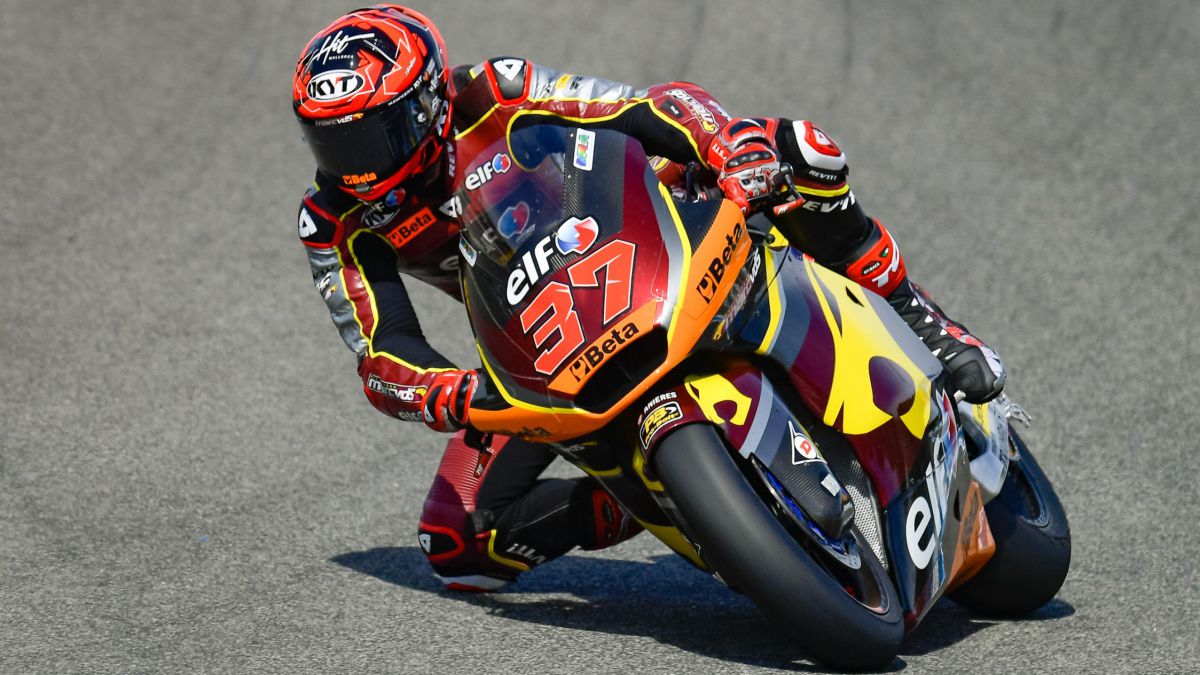 Assen's rain complicated the afternoon in all three categories, but it was only Moto2 that had the entire FP2 on wet asphalt. Garzó then commanded, ahead of Augusto Fernández by the narrow margin of 34 thousandths, but it was the latter who closed the day at the head of the times table as a result of his best time in the morning, eleven seconds better than the Valencian by afternoon
The Fernández del Elf Marc VDS has very good memories of this track, because it was here that he achieved his first victory, taking advantage of a maneuver at the end in which Baldassarri threw Álex Márquez. The Madrilenian who has lived in Mallorca since he was a child, you can tell that he likes this track, because he has gone fast both in the dry and in the wet. His advantage in the combined at the end of the first day at the cathedral was 0.143 over the other Fernández, a Raúl who starts here just ahead of his teammate and category leader, Gardner.
The Australian started third, 0.388 behind the head and 0.245 behind his teammate in the Red Bull KTM Ajo pit. It must be remembered that both lead the general of the intermediate category and that in the last battle, that of Germany, the Australian dealt a hard blow to the Spanish in the key of the title, because he won and put 25 points of difference to the Spanish, He fell when he tried to follow in his wake, the difference between the two now being 36 points.
The fourth was a Navarro whose future is in the air, so it would be good for him to return to the fight for the podium, in terms of morale and the future. After the Valencian and until closing the top 14 with provisional access to Q2, Corsi, Chantra, Bezzecchi, Manzi, Roberts, Di Giannantonio, Dixon, Arbolino, Lowes and Canet. Further back, López 21º, Vierge 22º, Arenas 24º and Ramírez 28º. Manu González, who comes to replace Baldassarri, has not arrived in time to leave in the morning and in the afternoon, with the track wet, has not achieved a time within the 107% necessary to be part of the grid.

Photos from as.com