The agreement for Sancho, ready
Bild advances that a principle of understanding has been reached between United and Dortmund that could be announced in the coming days for 90 million.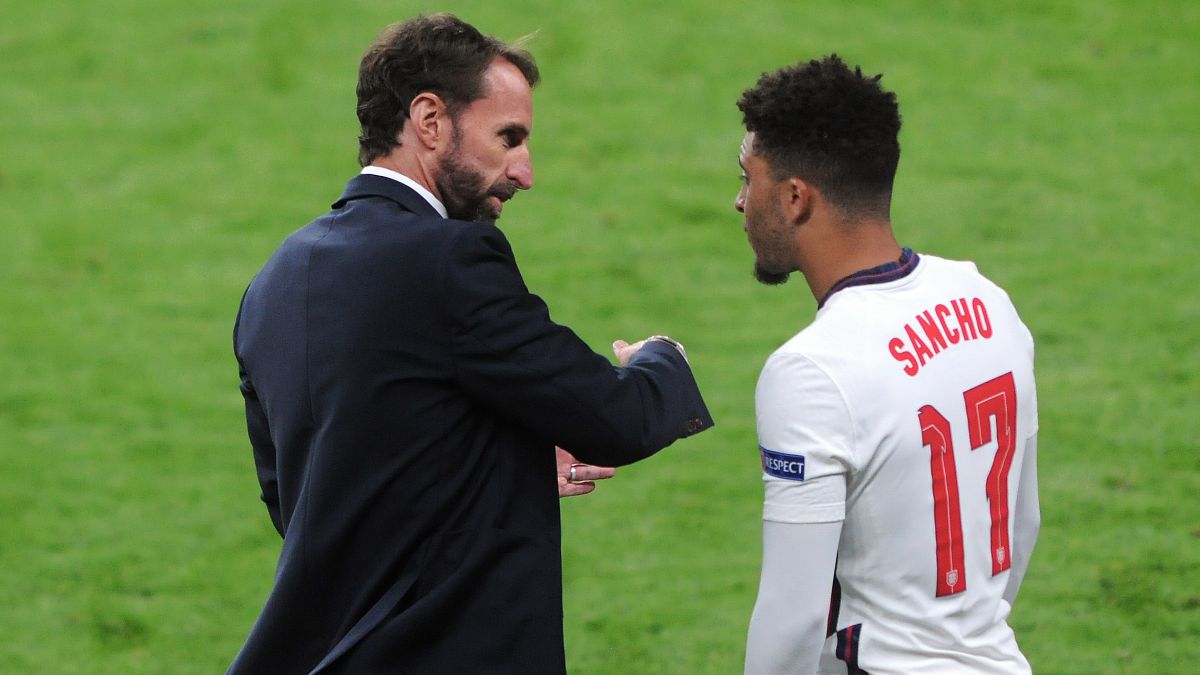 The talks between Manchester United and Borussia Dortmund over Jadon Sancho are close to crystallizing. According to Bild, the situation has become unblocked in the last hours and the agreement is very close now. Borussia had rejected the first English offer for the international winger, who is precisely not having a leading role in the European Championship. However, United have sent a new proposal that is about to convince the management of the Ruhr club. Sancho is very close to returning to play in the Premier.
United's initial offer was 75 million pounds, but Borussia responded by asking for 77 or what is the same: just over 90 million euros. As Bild explains and confirms the Daily Mail, the English club has given its final approval and has communicated that it will go up to that point. Borussia had given United an ultimatum, which they confirm in Germany has paid off. "The operation can be announced already in the next few days", Bild advances. Sancho has barely played six minutes in the Eurocup. Borussia even hoped that his participation in the event would raise his value even more, but Southgate is not counting on him. What he was clear about is that the deadline was July 23.
Borussia had conveyed to United that they would no longer negotiate beyond that date, when the team was already beginning the preseason. The English club is not going to wait for that long. Sancho had received the promise of Dortmund that he would let him go this summer and this is already very close to happening. The transaction will shake the market, especially the German one, since Borussia will have cash to reinforce its squad and to further tighten the rope against Haaland's suitors.
Photos from as.com