"I taught Jon Rahm what not to do"
Eriz Rahm, the golfer's brother, went through the microphones of El Larguero de la Cadena SER to analyze the conquest of the US Open and the growth in his career.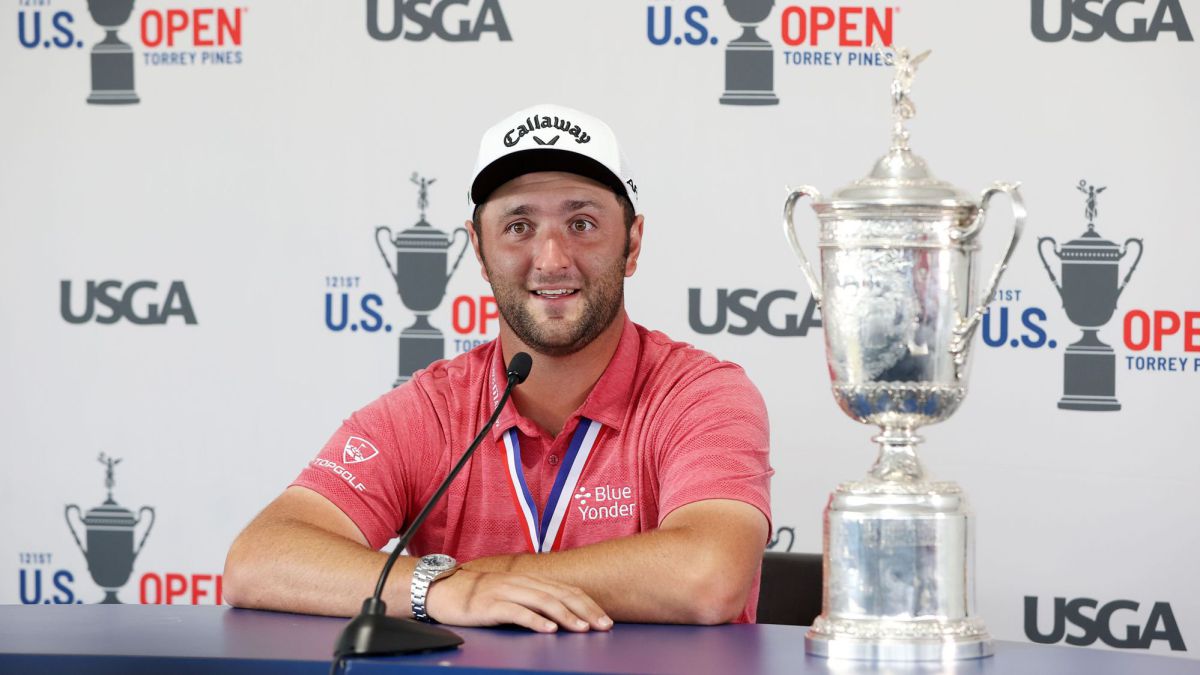 Eriz Rahm, Jon Rahm's brother, went through the microphones of Cadena SER to analyze the conquest of his brother Jon Rahm in the US Open, the first great title of his record and that he won the first title for Spain in this tournament.
Rahm stressed that the triumph of his brother Jon is not the result of chance, but of a great regularity shown in tournaments. "His regularity is not only from this tournament. You look at the five years he has been a professional. There are very few missed cuts. In Top-5 or Top-10 the percentage is smaller but in the Top-20 or Top-25 it has a very high percentage ".
Eriz also confessed how he experienced the conquest of his brother's title. "With the biridie at 17 I already began to think that it could be and with the one at 18 waiting and seeing how Oosthuizen failed at 15 there I began to believe it a bit, although I have not yet assimilated it."
Rahm also confessed how Jon Rahm experienced isolation after testing positive for coronavirus and how he managed to remove the tension after winning the title. "When my parents arrived in the United States, Jon was confined and they could only see Kelly and Kepa. Then the lack of refinement came and from there he became the winner of the US Open. I have spoken with him, he is assimilating it a little and he is a little tired With this tension. Golf may not be a very physical sport but inside you carry that tension of playing the tournament, your first big, on a mythical course like Torrey Pines in which the last winner of the US Open here is a certain Tiger Woods ... In the end the tension makes you collapse ".
Eriz Rahm also made reference to his brother's progression since he left for the United States and how he has grown step by step on the circuit. "When he leaves at 18 years old, dreams are dreams. But then you see the steps he takes in college, he debuts on the PGA Tour with a fifth place in Scottsdale, arrives in the first two tournaments as a professional and makes second and third and then you see that he plays as he plays, because you hope that he reaches the top as soon as possible so that he can take that weight off of him. "
Rahm's brother also confesses that, thanks to his successes, more people have become hooked on golf. "As a result of his successes, there are people who are following him more here in the Basque Country. Athletic, many fans cheer him on because he belongs to Athletic. I think that golf has gained a lot of strength among young people. I think that the enthusiasm to see Jon is coming out ".
On Jon Rahm's coronavirus positive at the Memorial when he was leading, Eriz prefers to see it from an optimistic point of view. "Luckily the positive happened to him at the Memorial ... In golf it is very difficult to win a tournament and then win the next. There is no harm that for good does not come. It has happened like that and he already has the first great in the tournament. pocket ".
Eriz also highlighted Rahm's dedication to Seve Ballesteros and journalist José Manuel Cortizas. "The dedication to Seve and also to Corti was very emotional, who was one of the journalists who began to follow him and who died of coronavirus. He was almost one of the family and with him we had very endearing moments. Jon is all heart and is he remembers a lot about his people. " Rahm's brother also joked about whether he had instilled something in his brother to play golf. "I taught Jon everything he didn't have to do."
Among Jon Rahm's future challenges, the British Open looms on the horizon. "I don't think Jon would change the US Open for a British. On paper, every European will tell you that he prefers to win the British, but with an American you will have the debate whether it is better to win the Masters or the British. Any European would have no doubts about it. choose the British ".
Another of the great challenges for Rahm will be the Tokyo Olympics and his brother sees him as very capable of winning the gold medal. "I hope he is in Tokyo. He has won an amateur World Cup with Spain, Europeans, European team and individual runner-up ... I'm sure he brings the Tokyo Olympic medal" ..
Photos from as.com