Suso joins the organization chart of Tenerife
The former captain will be attached to the sports department headed by Juan Carlos Cordero and 'Ambassador' of the club in the year of its centenary.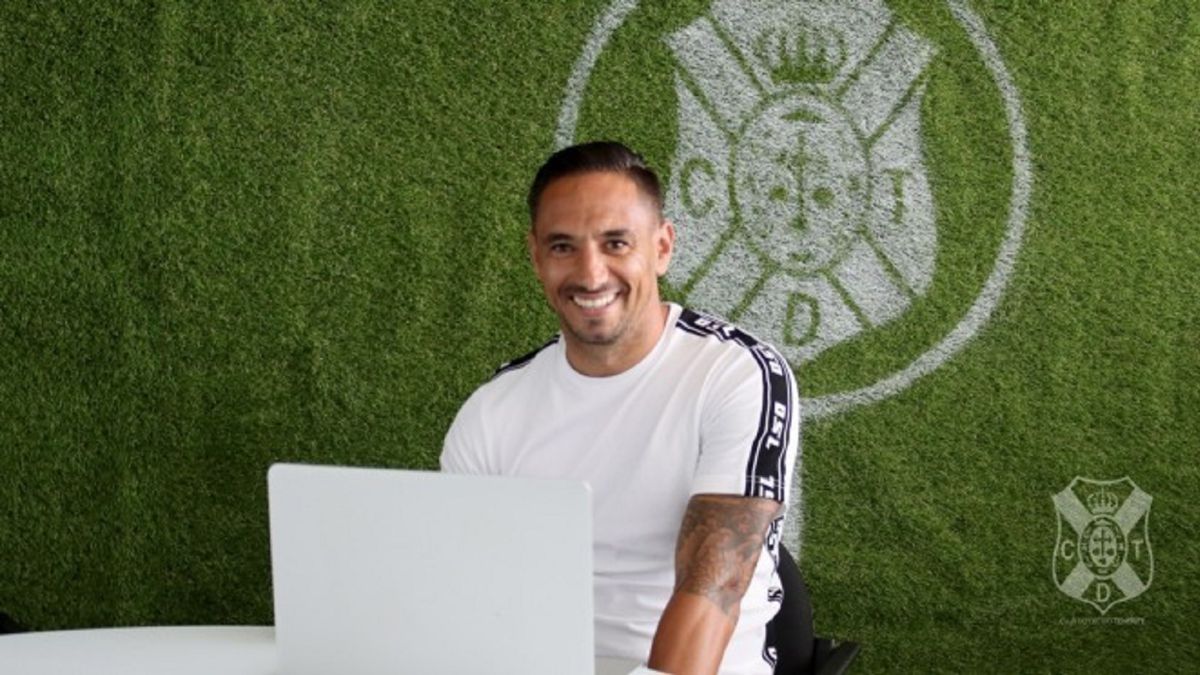 A little less than a month after hanging up his boots, Suso Santana accepted the proposal made by the president of Tenerife Miguel Concepción and as of July 1 he will join the sports management and will be the 'Ambassador' in the Centennial year.
After being distinguished as a 'Blue and White Legend' by the president of the entity, the player joins "very excited and eager", as published on the official website. Thus, he joins the sports department, headed by Juan Carlos Cordero and will work jointly in the technical secretariat of the entity with two other former players, such as Toño and Ricardo León.
In addition, Suso will play an important role in the club's Centennial. He will participate in the events programmed by the entity and its Foundation as Ambassador, proposing and collaborating in bringing the Tenerife spirit that treasures all Blue and White fans and supporters.
Jesús Manuel Santana Abreu made his first team debut on October 28, 2006 with Krauss on the bench against Ciudad de Murcia. After 337 games, Suso played his last game on May 29 against Real Oviedo at the Heliodoro
Upon learning that he was not in the plans for the next project, the captain decided to withdraw from active practice. "I did not see myself with another shirt," he acknowledged in the emotional press conference in which he announced his decision. After a few weeks of meditation, he decided to join the club of his loves in another plot.
Photos from as.com