Spanish sport hallucinates with Jon Rahm after winning the US Open
Great figures such as Gerard Piqué, Pau Gasol, Garbiñe Muguruza or Athletic congratulated the Basque golfer after winning his first great.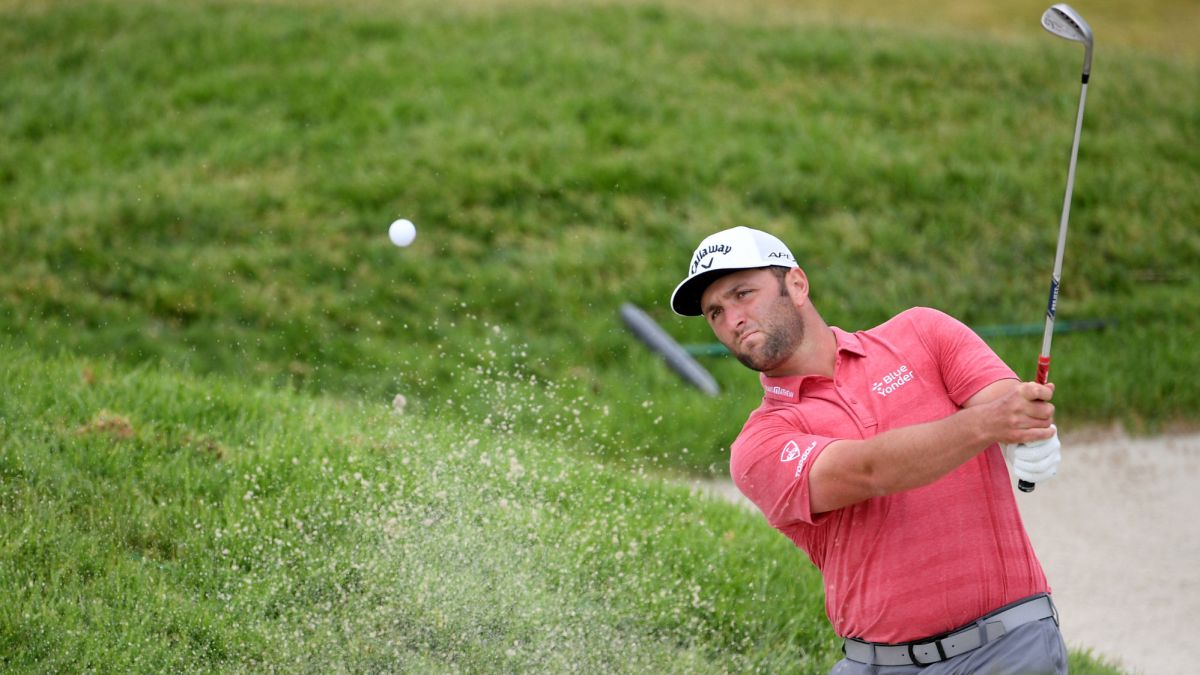 Jon Rahm's victory at the US Open de Golf has been highly celebrated by Spanish sport, which sees another barrier fall as, to date, no Spanish golfer had been able to win the title in this great one.One of the first to show his astonishment was the Barcelona footballer Gerard Piqué, who was shocked by the final two birdies of the Barrika golfer, as he showed on his social networks. "What a beast Rahm!" the Barcelona defender wrote on his Twitter account.
The Canarian golfer Rafa Cabrera Bello also added to the congratulations, who with this message predicted to the Biscayan that this will be the first of several great golf titles. : "Great Jon Rahm! The first of many, I'm sure", next to a photo that Cabrera himself took of Rahm posing with the trophy. Another leading figure in Spanish golf, Miguel Ángel Jiménez, also added himself to the congratulations with his peculiar humor. "Jon Rahm, simply amazing. Congratulations !!"
A congratulations were also joined by Garbiñe Muguruza, who uploaded a photo of Rahm with the title and the congratulatory message: "Zorionak (congratulations) Jon Rahm !! Well done !!"
Another athlete who also conquered the Americas, the Barcelona basketball player Pau Gasol, also congratulated Jon Rahm for his achievement with this message: "Jon Rahm has made history !! He has become the first Spaniard to win the US Open in Golf !! Congratulations Jon !! "
Former footballer Gary Lineker also congratulated Jon Rahm on winning his first big game. "Brilliant victory for Jon Rahm at the US Open. To have won his first major after everything that has happened to him this week is absolutely incredible. Well played."
Athletic de Bilbao, a club with which Rahm sympathizes, also joined in the congratulations with this message. "Wow Jon Rahm !! US Open champion. Zorionak for your first major !!"
The main Spanish institutions have also celebrated Jon Rahm's title at the US Open. The Royal House wrote this message on their social networks. "Winning the US Open, being the number 1 in world golf and dedicating it to Seve Ballesteros shows the greatness of Jon Rahm. Congratulations on your impressive victory at the US Open, fruit of work, improvement and confidence in the face of difficulties! "
Photos from as.com