Shock in Astana before the Tour: Vinokourov, fired
According to the French newspaper L'Équipe, the new management of the team informed the Kazakh director of his dismissal via email three days before the Tour.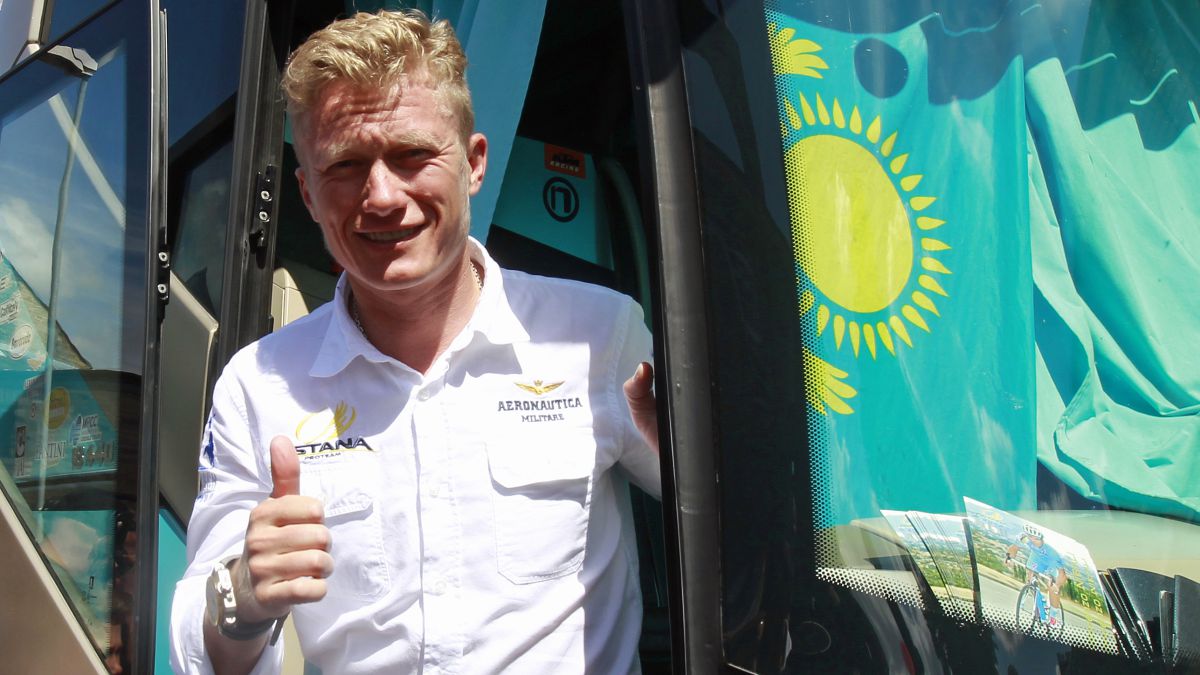 The Astana team will arrive at the Tour de France amid an internal storm among the team's leaders that has resulted in the dismissal of their manager, Alexandre Vinokourov, according to the French sports daily L'Équipe.
Vinokourov, one of the great architects of the team's creation in 2006 and who had served as its sporting director after his professional retirement after winning Olympic gold at the London 2012 Games, was fired via email that the Kazakh received this Wednesday at the stroke of midnight.
Vinokourov's figure had been questioned on several occasions in recent months following the entry of Premier Tech as main sponsor alongside Astana with episodes such as the dismissal of sports directors Alexandre Shefer and Dimitri Sedun.
Following the departure of Vinokourov, who has already turned to his lawyers to take the necessary actions to return to his managerial position, Italian Giuseppe Martinelli will take over as manager alongside Canadian Steve Bauer. We will have to wait until Saturday to see if Vinokourov's departure affects or not the Astana cyclists and if it affects them during the Tour de France.

Photos from as.com