Serbia reigns in Valencia
France lost their fifth straight European final to an opponent who had more heart with Anderson (18), Brooks (15) and Vasic (12).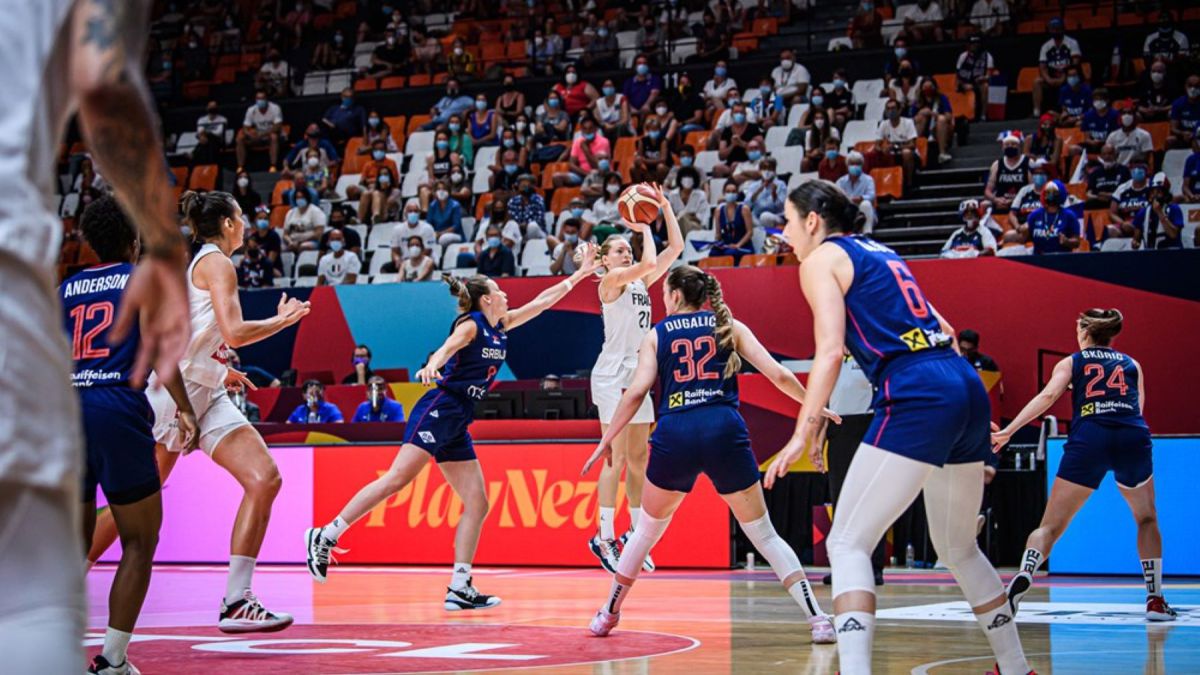 A fifth time was not the charm either. France's drought in the Eurobasket will continue for at least two more years, because the team again hung the silver. Gold went to Serbia in their last European dance (54-63). The Games remain. France, which has not known (or been able) to impose its physical superiority during all this time, is once again leaving a championship with honey on its lips, with silver that shines with disappointment.
The Valerie Garnier women came to this Eurobasket after having lost the last four finals against Spain (2013, 2017 and 2019) and Serbia (2015). They claimed revenge, but they did not find it in Valencia either. Serbia, on the other hand, rise to the top of the podium in a tournament in which they have had some luck. The coin was always heads. The story could have been very different if he had not forced extra time against Italy in his debut, Cristina Ouviña had made the second free throw in the quarterfinals or Kim Mestdagh had taken a tenth earlier in the semifinals. But the story is what it is and in this final it was far superior to France. More heart and much more desire.
The match did not start in the best possible way. The nerves were noticeable, the wrists were shaking. Serbia was in command at the end of the first quarter (11-14) because they had made one more triple with a highly motivated Sonja Vasic (5 points, 2 rebounds and 2 assists) .
Dugalic put the 11-18 on the scoreboard, but France was intoned to tie the game (18-18, min. 13). Although the French revival was a mirage. 0-13 partial for Serbia rounded up by Brooks with two free throws (18-31). Fortunately for Garnier's, the Balkan team stopped there. With five points from Vukosavljevic and a triple from Sarah Michel, France reached the break alive (26-31), but in the third quarter more of the same. Vukosavljevic scored the first points for France when almost five minutes had passed. On the other hand, Serbia was very in tune. Dabovic is no longer the Dabovic of yesteryear, but he remembered the 2015 MVP with a triple over the horn and another to make it 26-39. Another three-point shot from Jovanovic put the maximum (28-46, min. 26) .
France was on point per minute, but survived with a final set in the third quarter of 12-2 (40-48), although Brooks again took it away from the medal (42-55). Seven minutes to go and the nerves returned. Errors and more errors but with Serbia a bit more successful until the emergence of Johannes, who with two triples put France to seven (54-61) at 53 seconds. Vasic (Championship MVP) did not fail and Serbia is golden six years after the last time.

Photos from as.com