Chris Froome, four-time winner of the Tour de France, will be Michael Woods' gregarious in Israel. The Brit is still confident of returning to his old level.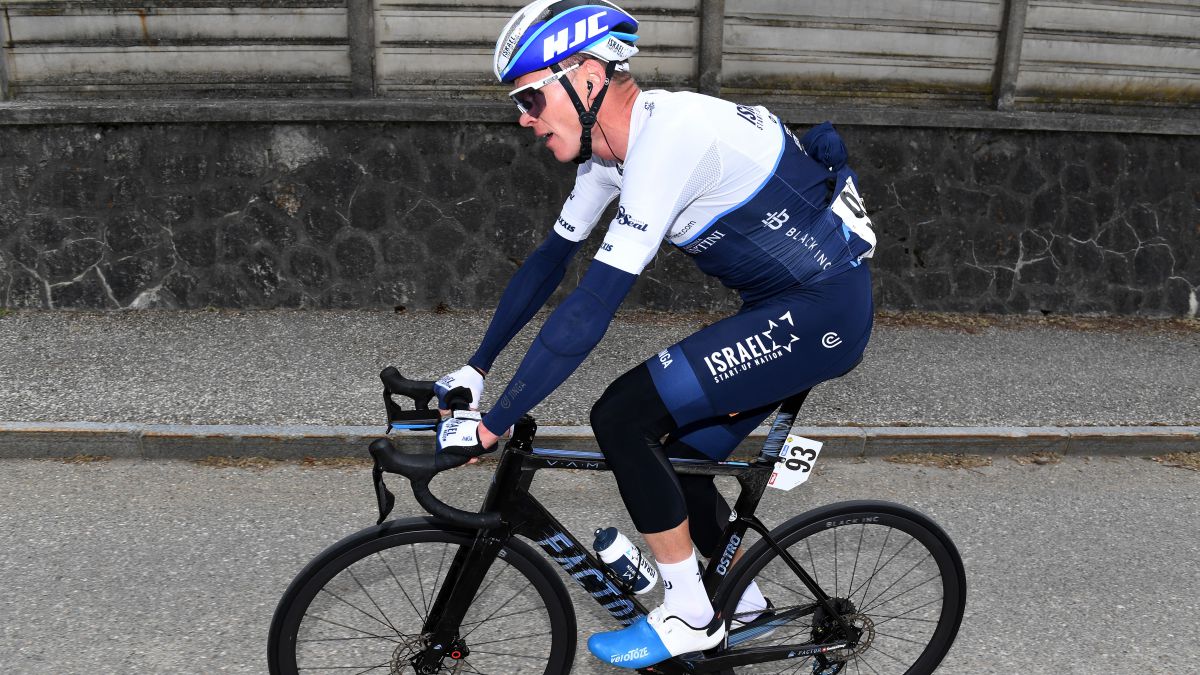 Sylvan Adams, co-owner of Israel, has a movie life. The son of a Holocaust survivor who made his fortune in Canada, Marcel Abramovich (later Adams), Sylvan inherited his father's real estate business, Iberville, which he later bequeathed to his scion, Josh. In 2015 he completed aliyah, the process of Jewish immigration to Israel, to settle in Tel Aviv and bring the departure of the 2018 Giro d'Italia to his country. Philanthropist, billionaire and passionate about cycling (he was even proclaimed master world champion), his bet on Chris Froome has not turned out as he expected. This is how he recognizes AS: "For now he is not at his best level, which means that he will not lead the team on this Tour, but Mike Woods. However, I trust in his ability to work and in his professionalism so that he will finish recover from injuries as serious as those suffered in the Dauphiné in 2019 (exposed fracture of the femur, elbow, rib and sternal arches, and a decompensation in the hip as a consequence) ".
The Briton left Ineos after 11 seasons, in which he won two Vueltas (one achieved it due to the sanction of Juanjo Cobo and in the other he got rid of a positive for salbutamol), four Tours and a Giro. The ambition of the fifth Tour moved his signing for Israel, but "right now he is not in optimal conditions", as Adams assures. "He makes improvements with each training cycle and concentrations in height. Maybe we will see him take responsibility for the group in the Vuelta, and above all we want him to return to the Tour to the fullest in 2022. I have a lot of faith in him, and there is no alternative: I want him to wear yellow again in Paris. Still, it would be stupid to deny that the process evolves slower than anyone thought. "
Froome charges around five million euros in Israel. After being left out of the Ineos selection for the 2020 edition, in 2021 he will act as "route captain" for his seven teammates. In words for AS, he appreciates the opportunity to put on a number again in the Grande Boucle: "My place is in the three-week rounds, in these races I have earned a record with the Triple Crown. If I cannot contest the title, I will bring my experience to the other boys and help in whatever is necessary: from shooting at the front of the pack to handing out cans. Froome assumes "the difficulties of rehabilitation", although he discards the idea that his best pedaling is part of the past: "I think I have taken great care of myself and that, despite my 36 years, I still have things to say in the elite ". And what scenario do you consider realistic for the next 21 days of competition? "I dream of winning a mountain stage and helping Woods finish at the top of the general classification." He may not regain his old level, but he has always been a dedicated runner.
Photos from as.com