Rossi runs over Acosta who misses the classification
The Spaniard fell at the goal entrance and the Italian ran over him, who also fell to the ground. He suffers from a chest trauma.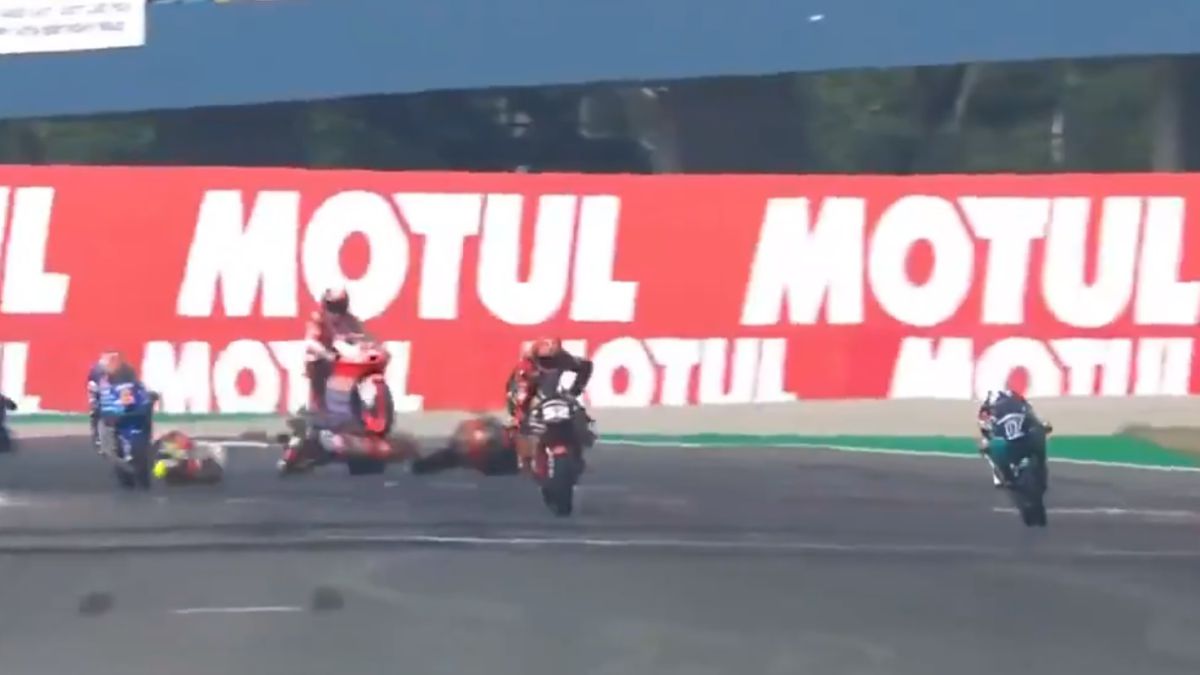 What a nasty scare to start Assen's second day. Unpleasant because of the shocking and because the fatal accident that killed Jason Dupasquier in Mugello is still very fresh. And it is that the fall suffered by Pedro Acosta, with Riccardo Rossi overwhelming him and then passing him over, was very similar to that of the long-awaited Swiss, but this time there was a happy ending. The Murcian was miraculously unharmed and returned to the Red Bull KTM Ajo box on his own feet.
He also fell at the same point when Nepa encountered that chaos, although in his case he did not impact anyone and, like the other two, he was able to rejoin after the initial shock. Those who should still say something are those of the Panel of Stewards, because both Acosta and Rossi fell after having received a flag in the previous lap, so that last pull did not make any sense. Surely, they did not know, but they should communicate it to them through the dashboard.
The happy news is that the three fallen over time, Acosta, Rossi and Nepa were doing well, although they were taken to the hospital for a more in-depth review as a precaution, which caused them to miss qualifying. The leader turned out to have a chest trauma and is admitted to hospital.
Photos from as.com