Ricardo Ten, world champion paracycling time trial
The Valencian won the C1 modality of the World Championships held in the Portuguese town of Estoril. He did the 16.8 kilometers in 24:31.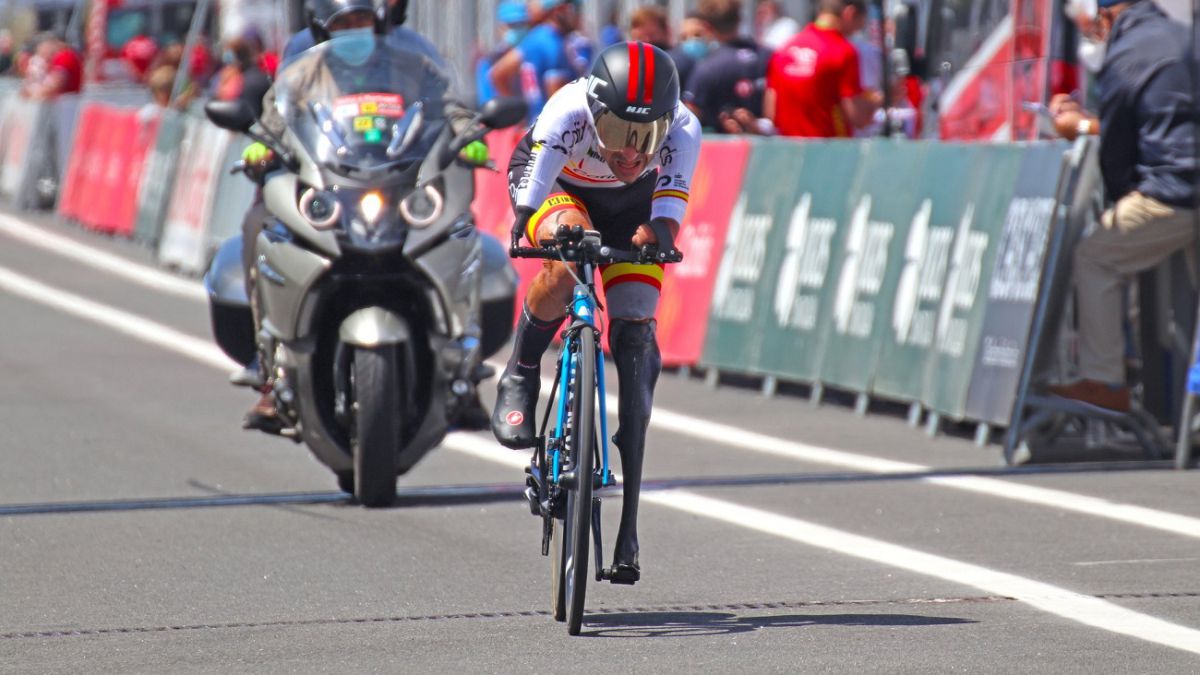 The Valencian Ricardo Ten was proclaimed this Thursday world champion in the time trial, class C1, of the Paralympic Cycling World Championship that takes place in Estoril (Portugal).
Ten, who in 2019 was already world champion on the road in the Netherlands, won the 16.8-kilometer time trial with a time of 24: 31.64, beating in five seconds the Russian Mikhail Astashov, who just a few days ago had hung the gold at the Ostend World Cup.
"Very happy. We were not expecting to get this jersey at all, we came with the illusion of fighting for the podium. The circuit adapted well to the conditions but it was a surprise to be at the top. This makes us hopeful with the greats appointments that are ahead and I will continue working with more motivation, "said Ten, at the end of the test.
Ricardo Ten (Valencia, 1975), when he was eight years old, suffered an electrical accident that caused him to lose both arms and his left leg due to amputation. For 21 years he dedicated himself to swimming, achieving more than one hundred titles as champion of Spain, 13 European championships, 7 World championships and three golds in Paralympic Games (plus one silver and two bronzes). In 2017 he decided to switch from swimming to cycling and on the bicycle he has also been successful for several years, both on the track and on the road.

Photos from as.com