Release of 30-year-old Evans
After several years of bad luck in Tour and Vuelta, Cadel Evans established himself in the Grande Boucle of 2011, where he won at the Wall of Britain.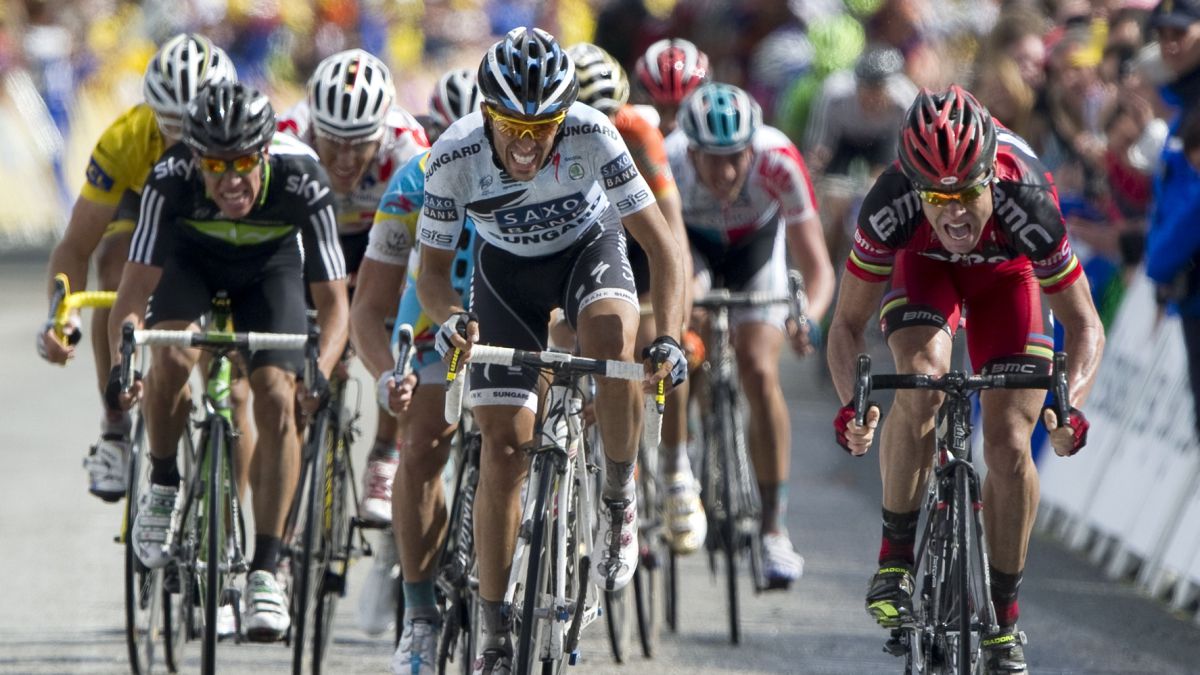 "The rainbow jersey was a liberation after so many second places and so many misfortunes," says Cadel Evans when he reviews his sporting career, his 17 seasons as a professional cyclist. Indeed, the Australian's victory in the 2009 World Championship in Mendrisio, already 32 years old, meant a leap in his running, which went from conservatism to greater aggressiveness, and which culminated in his coronation in the 2011 Tour de France.
The two second places that Evans had most painfully nailed were on the Tour, in both cases away from the yellow by less than a minute: in 2007, 23 "behind Alberto Contador, and in 2008, 58" behind Carlos Sastre. He also opted for success in 2010, an edition in which he dressed as a leader in Avoriaz, but a fissure in his elbow truncated his path. A misfortune that had also affected him in the 2009 Vuelta, when a fault in Monachil, which took more than a minute to repair, struck down his candidacy.
In 2011 everything was going to be different. He won the Tirreno-Adriatico and Romandía, was second in the Dauphiné, and came to the Tour with a different mentality. In the first stage, at Mont des Alouettes, he qualified second, behind Philippe Gilbert. And in the fourth, which also culminated on a steep slope, at the Wall of Brittany, two kilometers at an average gradient of 7%, he won the victory by a few centimeters over Contador. "I have stayed twice at the gates for very little, so I know well the importance of each second," he said after that success.
Evans maintained consistency until the time trial on the penultimate day in Grenoble, in which he put in 2:38 minutes to the yellow jersey, Andy Schleck, to take the coveted garment at the age of 34, with a 1:34 advantage. On the final Sunday, Paris became the first Australian, and so far the only one, to win the Tour, thus culminating a route that Phil Anderson had opened as the first Aussie leader in 1981. On Monday, the prime minister of his country , Labor Party member Julia Gillard, declared a National Holiday.
The Australian retired from cycling in February 2015 in the race that bears his name, the Cadel Evans Great Ocean Road Race, as a national idol who managed to be crowned on the Tour ... and also in that World Cup that changed his history.
Photos from as.com