Real Madrid and Valencia play it all on one card
Third and decisive game to know who will be in the final of the ACB. Alocen, the only healthy white base, arrives with discomfort. Valencia have yet to win away in this playoff.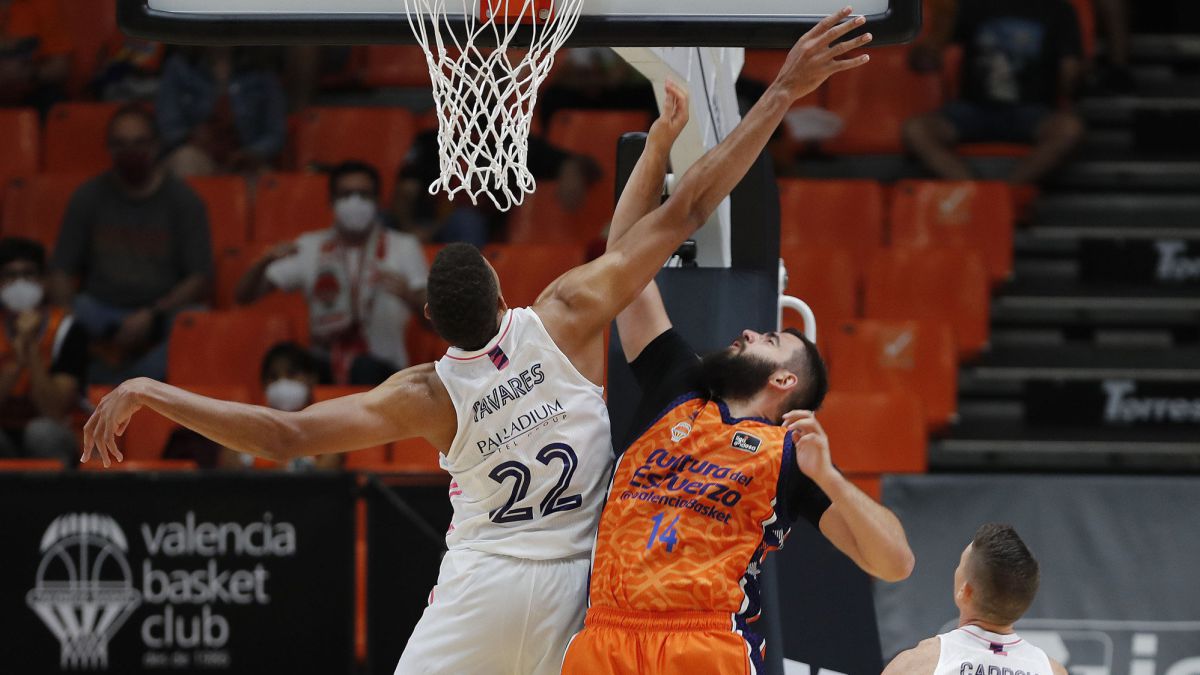 Tonight the WiZink Center will be the scene of a match in which the stakes are high. The most obvious is a place in the final of the Endesa League. But at this point in the season, Real Madrid and Valencia Basket are risking the power to tell such an atypical and intense course, such as this one, in the column of successes or in the column of failures.
Nobody can blame the whites for leaving empty after goodbyes (Campazzo, Deck) and more or less serious injuries (Randolph, Thompkins, Llull, Tavares ...) torpedoing their waterline all these months. But if they do not win the League, it will not cease to be the first year since Laso arrived on the bench in which they did not conquer any big title (the September Super Cup is already far behind). As for the taronjas, a squad made to reach the playoffs of the highest continental competition and that was not able to achieve that goal, would remain without fighting for either of the two national titles. And on both occasions he was felled by the same rival (Madrid already eliminated him in the quarterfinals of the Cup).
At this duel Valencia comes at a better time. Moody, after equalizing the series, beating the Whites by 18 points on Tuesday, and physical, with the entire squad at the disposal of Jaume Ponsarnau. Laso cannot say the same, to whom the plague of casualties has left the game management shivering this time. It was already seen in Valencia. Hermannsson in attack and Vives in defense clearly beat Alocen, the only pure point guard available in the squad, and the youth squad Núñez. The first finished the game two days ago with a blow to the hip and still has pain in the area. Abalde and Felipe tested positive on the 31st and are aiming for the loss, which means that Laso would have only eleven players.
Of course, we must not forget that the Valencians have fallen, and showing a very bad face, in their two away games in this playoff: in the quarterfinals in Vitoria and in the first of the semifinals in Madrid. Today is the last chance to change that dynamic.
Photos from as.com