Raúl Fernández seeks revenge
Fourth pole in Moto2 for the rookie, who was ten thousandths behind the track record and who will be accompanied in the front row by Gardner and Lowes.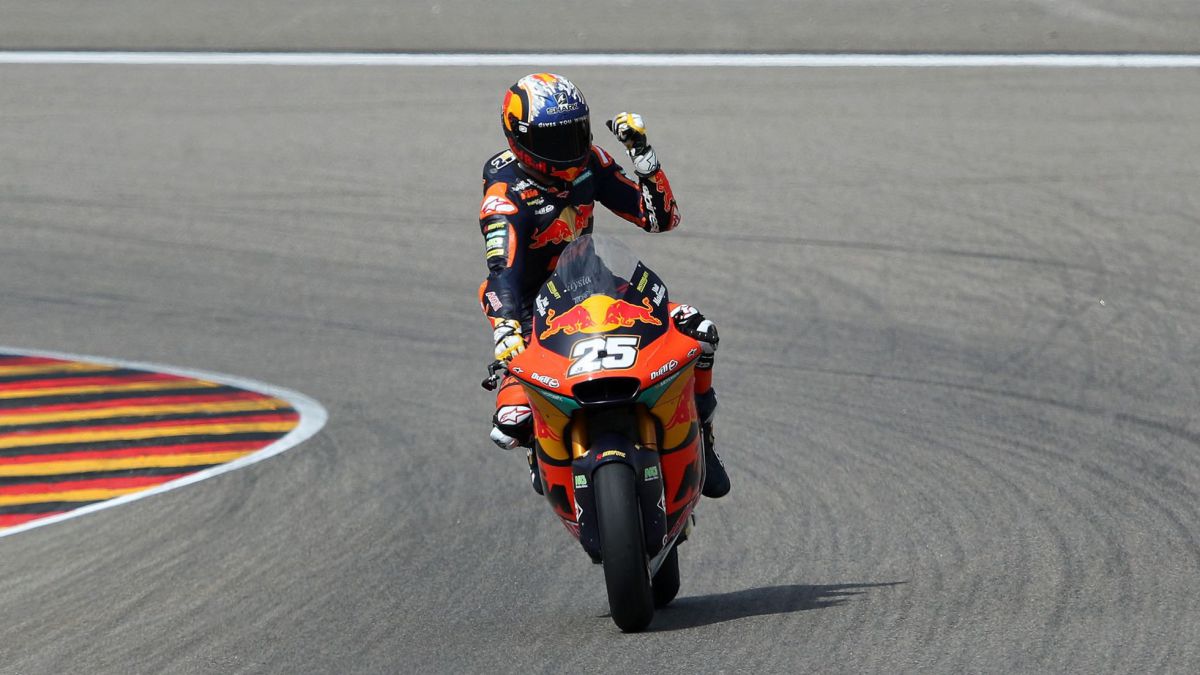 Fourth pole of nine possible for Raúl Fernández since his landing in Moto2. Not bad for a newbie, not bad at all. The Red Bull KTM Ajo driver is looking for revenge only one week after the mistake made in the German race, the only one that can be blamed so far this year, and from the outset he has been the fastest in Q2, also remaining behind only ten thousandths of the record that Zarco has held since 2015.
The Madrid native of San Martín de la Vega will be accompanied in the first row by Gardner and Lowes. At first it was going to be Augusto Fernández who completed the first row, but his final fast lap was canceled for shooting when there was a yellow flag, due to the fall of Arenas.
Gardner, who scores 36 points in front of Raúl, this time stayed 0.186 behind his teammate, and it will be interesting to see if in Assen's race he decides to attack him as he did in Sachsenring and if the rookie learned his lesson from there, where he went to the ground when he tried to follow in the wake of the Australian, who imposed a very strong rhythm from the beginning and took him with the hook in the neck.The second line is opened by a Canet who is going through a great moment, because he has just finished second in the previous appointment, and will be accompanied in his line by Garzó and Ogura. Both Canet and Garzó reached Q2 from the repechage and their final result has a lot of merit. The third line was for Navarro, Augusto and Dalla Porta. Navarro suffered a fall without consequences, but he is seen with a good rhythm. The fourth, for Arbolino, Vietti and Luthi. The fifth, for Bendsneyder, Schrotter and Di Giannantonio. And the sixth, for Arenas, Bezzecchi and Chantra. Further back will come Ramírez 20º, Vierge 24º, López 27º and González 29º.
Photos from as.com