Quartararo: "Stoner? 10 years ago I wouldn't have said anything"
"He's at home and he likes to fish," says the MotoGP leader about the Australian's controversial tweet asking for the black flag for running with his overalls unbuttoned.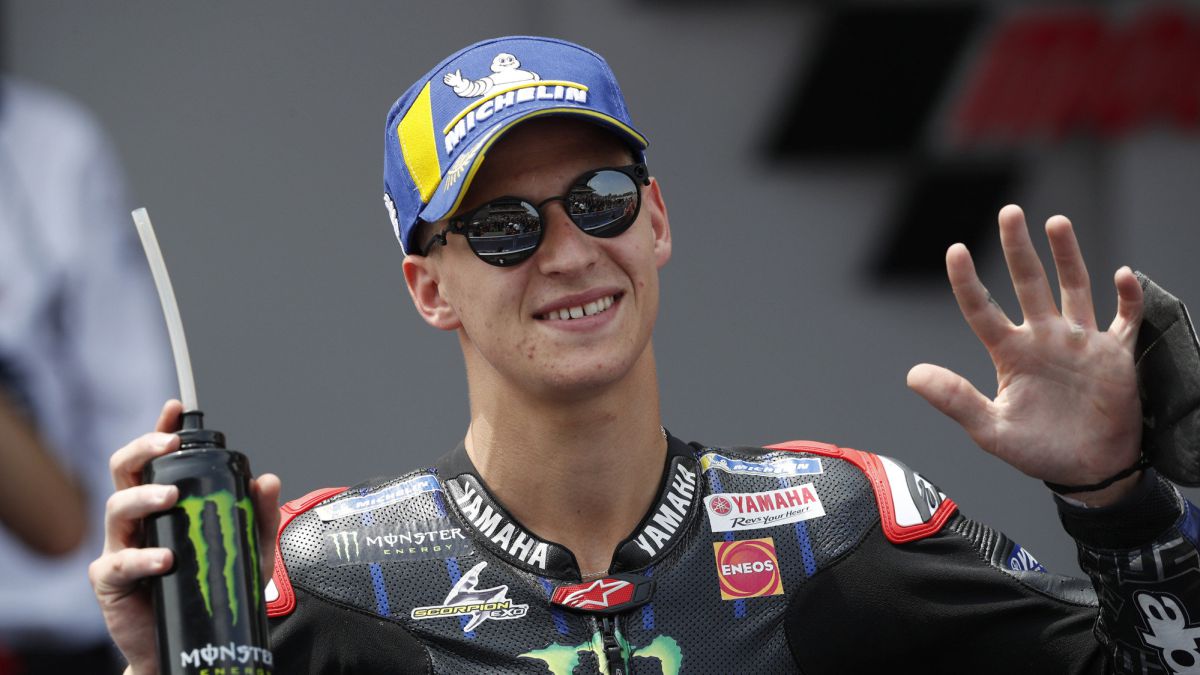 "Whether or not it was Fabio who unzipped the zipper, it should have been a black flag. At this level, you can't allow running more than 350 km with your overalls open." This controversial tweet by Casey Stoner about the unusual image of Fabio Quartararo driving the last laps of the 2021 Catalan GP with his overalls unbuttoned and without any protection on his chest in the event of a fall, has had a harsh reply from the young French rider.
Despite the fact that Quartararo tried to maintain calm at all times in the press conference after the Montmeló 2021 test, where he even admitted that his action was a black flag since he put himself in a situation of excessive danger, the pilot of Yamaha noted that Stoner would not have made such comments a decade ago when he was fighting to win the MotoGP World Championship against Jorge Lorenzo.
Nothing anomalous opened Fabio Quartararo's jumpsuit in Barcelona according to Alpinestars
"People talk a lot, I don't want to give particular names, I didn't get angry anyway. It's funny, because when I wrote that message, I wasn't pissed off. Maybe I wasn't talking about he (Joan Mir), I was referring to a lot of people. Stoner? He's at home and he likes to fish. If it had happened to him ten years ago he wouldn't have said anything. But I don't want to comment on anyone in particular, although this last weekend during the week some people have been seen as they really are ", declared the leader of the queen class.
It should be noted that the Alpinestars technicians are carrying out a more exhaustive analysis of the 'El Diablo' suit at the Asolo factory (Italy) to find out the reason that generated this setback, since in the first exploration they did in the Barcelona paddock zippers, fasteners, and components were intact and working properly.
Photos from as.com