Ponsarnau: "This is a medium-long term project"
The coach has assured in his presentation as Casademont Zaragoza coach that he was convinced by the ambitious and at the same time realistic project of the Aragonese club.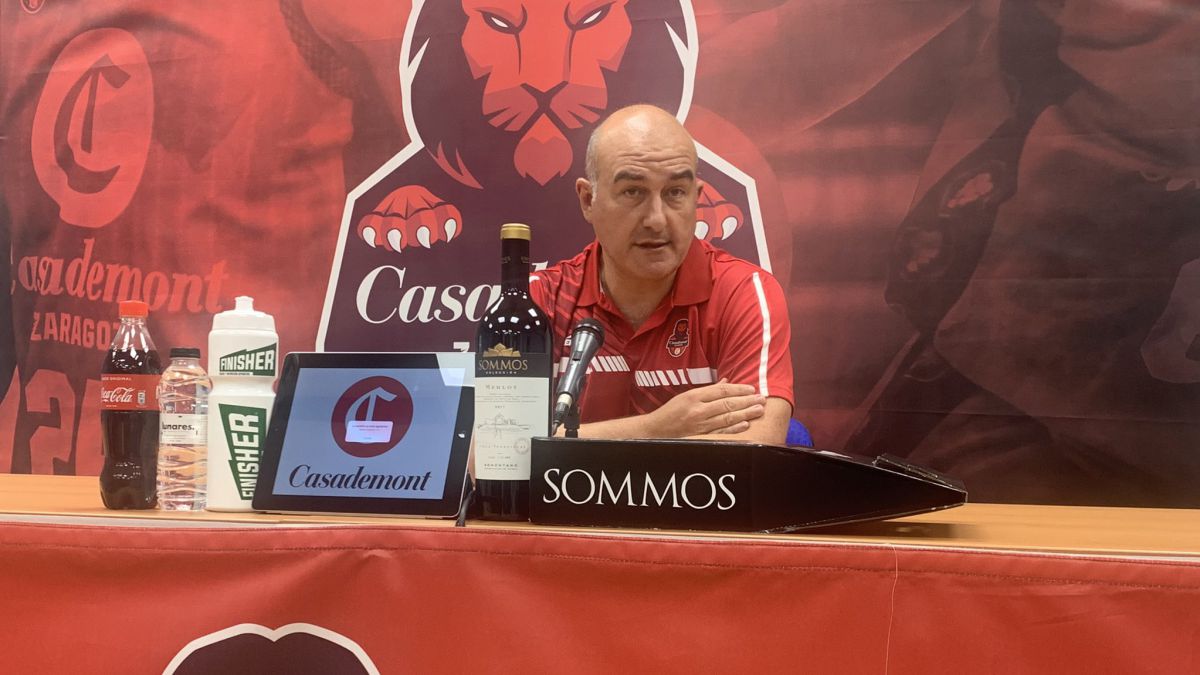 Jaume Ponsarnau was presented this morning at the Principe Felipe as the new coach of Casademont Zaragoza: "I am very grateful for the commitment that the club has made to be here. I come with great desire and enthusiasm to start a new project in which from humility I was convinced by the maximum ambition that was behind all this, with the aim that the Red Tide feel identified with us in a club that is more than the first team, with a high-level women's section and a quarry that is already consolidated as one of the best. I am aware that I am coming to a project that does not end with the twelve players that we are going to have in the first team, but goes much further and that represents a city like Zaragoza ".
Y adds: "One of the things that convinced me and liked the most about this project is that it was realistic. There are quite a few budgets bigger than ours, but at the same time there is a mentality of ambition of trying to make the most of the resources we have to win as many games as possible. We are talking about a medium-long-term project, so we must bear in mind that you are going to see a process in which our competitive capacity will grow to win as many matches as possible. We'll see where the competitions put us, hopefully as much as possible. "
The 50-year-old Catalan coach has signed for two seasons with Casademont Zaragoza and is already working on preparing the squad for next season: "We are open to a lot of changes. We have to adjust the contracts that are being negotiated, the players we want to follow and what not, and from here we draw the puzzle. It is about adding sporting and human qualities that serve to make a good team. We will build on the possibilities that the market gives us. In how to attack and how to defend, the base position and the 5 position are very important. We want to have a sense of continuity, but at the same time of improvement. We still have many things to decide and try, since we must try to get the first options and if not, come up with options that will help us make a competitive project. "
Finally, Jaume Ponsarnau also referred to the possibility of Casademont Zaragoza playing in Europe next season: "They explained to me clearly what the situation was and it was that there is the expectation of being able to play the Champions League. I have signed with that expectation and that illusion, but also with the realism that if you cannot participate in the BCL, we will only be focused on the Endesa League. If there is the possibility of competing in the BCL, much better. "
Photos from as.com