Pellegrini looks for 'another' Ruibal
In the absence of signings, the Betis coach will try to find a solution for his squad among the youth squad. It happened with Catalan a year ago.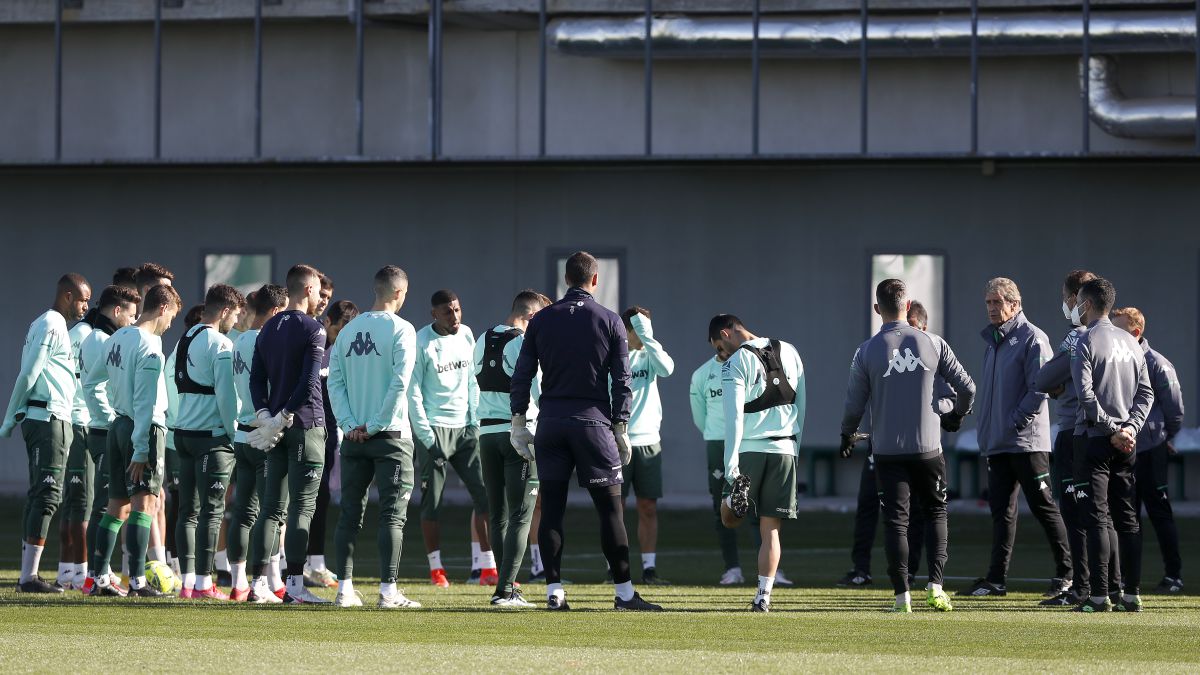 Manuel Pellegrini knows the problems that this transfer market has and also those that Betis has in relation to its financial coffers. For this reason, he is already accelerating his vision of the squad for the next season under different contexts and one of them is to search among the youth squad for some piece that can make the imminent leap to the first team. He wants a new Ruibal this summer. The Catalan, who returned to Heliópolis last summer after spending two years on loan, convinced Pellegrini during the preseason and found his confidence over the months to be an important asset in the achievements achieved during this campaign. His case is a mirror for the youth squad of the present and the Chilean coach will not hesitate to hand out tickets of prominence to the players who can give a leap in quality to their squad.
Just yesterday the club announced the names of the homegrown players who will have a place in the team's first preseason stage in Switzerland. Dani Rebollo, Marc Vidal, Fran Delgado, Kike Hermoso, Calderón, Marchena, Manu Morillo, Rodri and Raúl; In addition to Edgar and Rober, they were called to be present at this start of the preseason. It will be a favorable scenario for these pieces from the quarry to demonstrate their value to Pellegrini, although some of them like Rodri are already contrasted in their plans and have a preferential place. It will also be a good contact for Rober, who shone with Las Palmas in the Second Division and could have a similar path to that of Aitor Ruibal when it comes to settling in the Verdiblanco club.
Pellegrini insisted that the quarry is necessary for the growth of the club. It was already in his first season with appearances like Ruibal, always flattered by the Chilean, or the emergence of Rodri, who also aroused the applause of his coach when he had his opportunities. The sports management wants to measure these movements so that they do not become mandatory, although for the moment planning is being slowed down by scarce financial resources and the difficulty of releasing some footballers.
Photos from as.com