Ouviña has a broken nose, but the Games are not in danger
The Valencia Basket base took a hit in the fight for the rebound and could not continue. In principle, she will meet with her colleagues on July 5 in Malaga.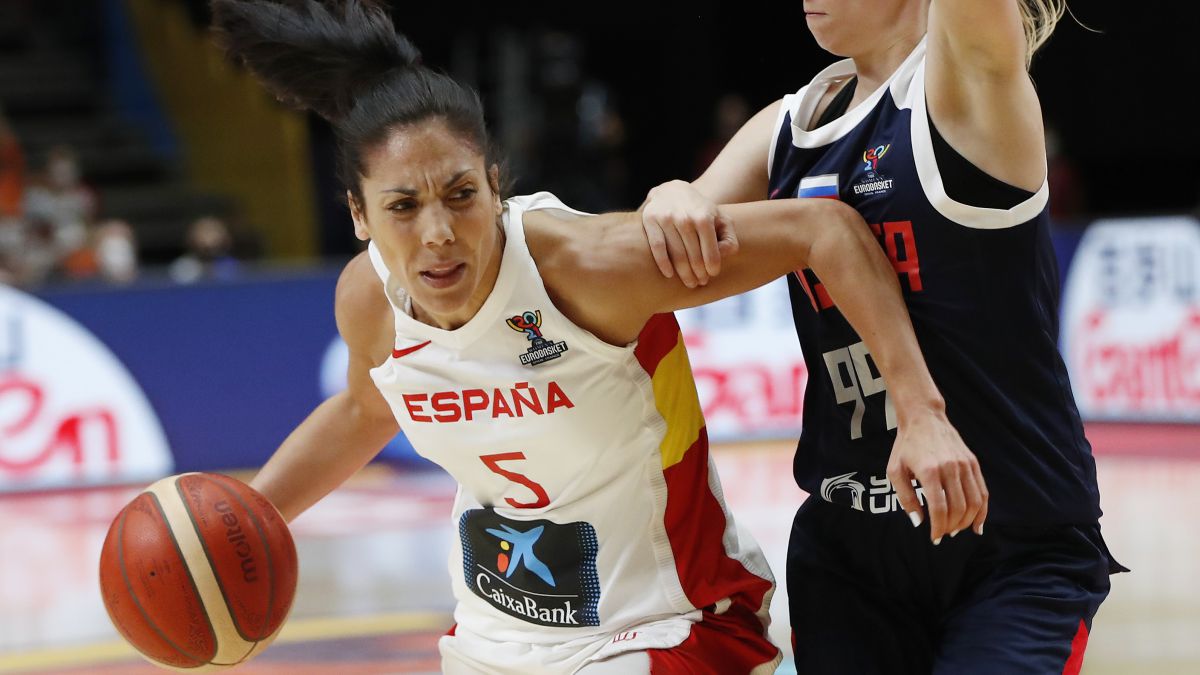 Cristina Ouviña has a fractured nose, according to the Spanish Basketball Federation (FEB) after the defeat against Russia (74-78), which leaves the National Team without a place for the Australian World Cup. "The player Cristina Ouviña has a fracture in the bones of her nose after the medical tests carried out after the match between Spain and Russia in the EuroBasket 2021 in Valencia. In principle, and in the absence of knowing the evolution of the injury, the Ouviña's presence next Monday, July 5, in the concentration of the Women's National Team to prepare for the Tokyo 2020 Olympic Games is not in danger ", says the federative statement.The point guard, who has been one of the most outstanding of the National Team in this championship (11 points and 3.7 assists), had to leave the game in the last seconds after suffering a blow in the fight for the rebound. In principle, she will concentrate with her teammates in Malaga where they will prepare for the Tokyo Games, a good opportunity to get rid of the bad taste in her mouth due to the defeat in Valencia. Spain will face Korea, Serbia and Canada in Tokyo.
Photos from as.com