Mondelo: "It is strange that they were called two fouls in 19 minutes"
The Spanish coach complained about the arbitration permissiveness with the harshness of the Serbian players during the match.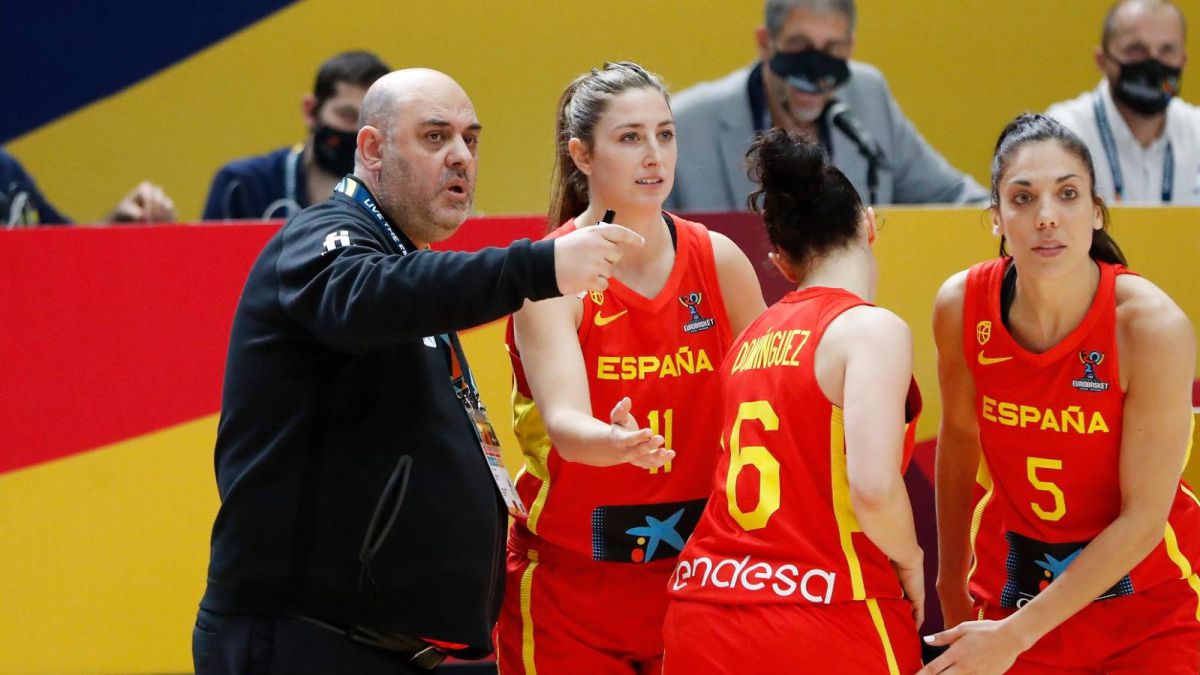 The Spanish coach, Lucas Mondelo, offered his impressions at a press conference after the match against Serbia.
What balance do you make of the game?
We have played against a great team that has played very hard. When we abided by our rules, we kept the party on our side. What happens is that in the last quarter, when we were five or six up, they caught the offensive rebound. That said, in the last quarter, with an offensive rebound, they hit us a triple, with which they got into the game. Then we had the free kick to win that didn't go in. I'm very proud of the team with all the injury and casualty issues. You have to recover to play the game on Saturday in order to go to the World Cup. Also, think about the Olympic Games in which we will play again against Serbia.
What do you think of arbitration?
I find it curious and strange that a team that defends with the harshness of Serbia, during 19 minutes they whistled two fouls. That is there. We can see it. Since they like to watch so many videos, we can watch them. In the end everything is equal but it is very difficult to play against a team that allows you so much for so many minutes. However, we have to know how to adapt to that and win the game anyway. We didn't know how to do it in the end and that's our part of the blame. I want to congratulate Serbia because they have managed to get it out with a lot of skill and wish them luck for the rest of the Eurobasket.
How does the acra team make up for the Games?
We have to recover in the face of the Russian party. We will have a bad night and prepare for the Russia game. It will be unfamiliar terrain because we will not fight for the medals. Then we will start thinking about the Olympics. Tomorrow we will sit down to think about Russia.
Silvia Domínguez and Laia Palau also spoke.
Domínguez: "We have arrived justitas"
"We have arrived quite fair, some players with physical problems. After returning to the game, playing extra time has cost us. In the environment part we can feel like champions but we come to compete. We knew it was going to be a difficult year but when you always fall it's sad. "
Laia Palau: "This is still beautiful things to come"
Sad: "We are sad because we lost at home. We wanted a victory for the people. It was a tough game. We know that Serbia is a great team, with a lot of experience. In these types of games they know how to play. We are growing. We have a big game on Saturday and then a summer when we have the Olympics "
Future: "We have been around for many years and in matches there is always a fine line. Today we have had the bad side. Serbia has a lot of experience to play this type of ball. It is a day to cry because we play at home. We have many good things ahead: this does not stop "
Photos from as.com