Márquez: "Electronics should have prevented this fall"
"I am lucky to have escaped unscathed from this' high side," says a Marc who asks Honda to improve in the electronic section.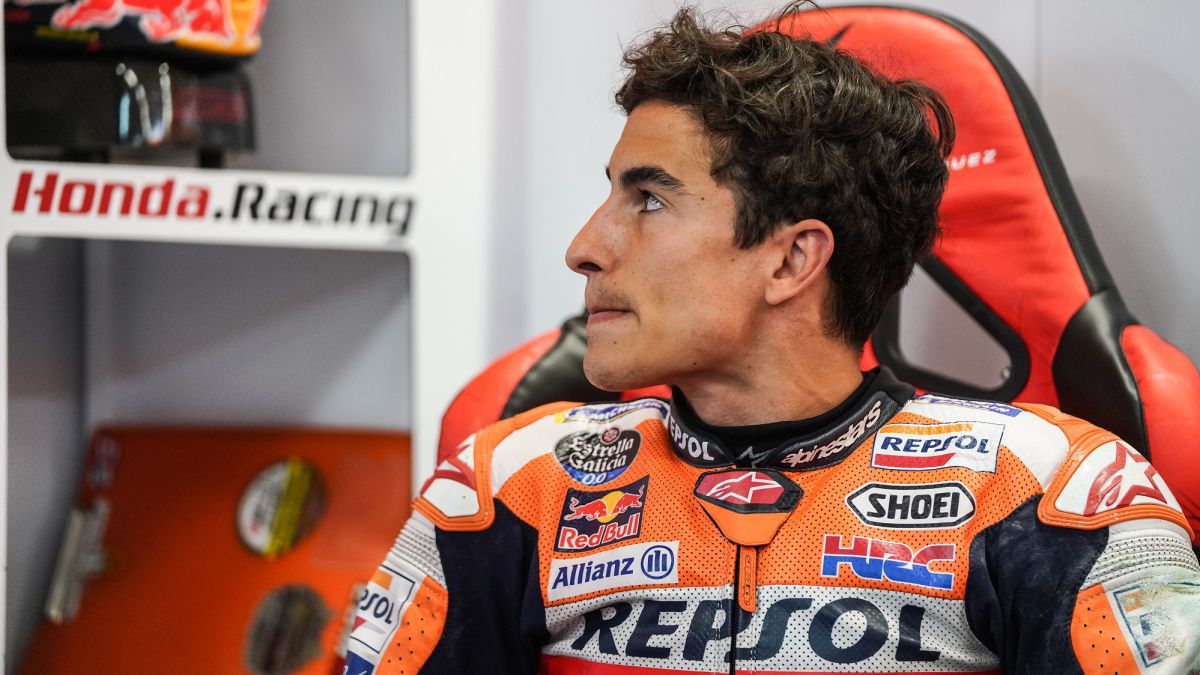 Message to read between the lines that of Marc Márquez after the first day at Assen. On the one hand, he was happy to have emerged unscathed from the tremendous ear start he experienced in FP2. On the other, he did not like at all that electronics had not saved him from that fall. Message for boaters at Honda ...
-How was the fall?
-I feel fortunate to have escaped unscathed from a fall like this, since they are the type to hurt you when you fly through the air. I was riding well to the point of crash. In the morning I had taken it easy and in the afternoon I was going to take a step forward. I was going fast and at that point I wasn't expecting to fall. It is one of the corners in which all MotoGP riders go against electronics. Electronics is what frees us from this type of falls, unless you lean a lot or make some movement with the body that does not touch, but it has not been the case. My wheel has skidded and nothing has stopped me. Electronics has not stopped me and that is where I am pushing a lot to improve for the future. We Honda riders are having a lot of high side and that takes away your confidence, because you don't know when you will fall that way again. You have to try to avoid it at all costs because that is where the pilot can get hurt. It has been a fall similar to that of 2020 in Jerez. I am trying to work and understand, giving my comments, so that they improve it for the future. That is an important point if we want to continue improving.
-Did you have time to think about something during the flight?
-It has been very slow. I have tried not to skid with the rear wheel, without cutting off the throttle completely, because if you do it you usually go through the air. I tried to get the traction control to work to regain the skid, but it didn't work, and that's when I flew off. More than in the air, I have thought when I was on the gravel. Everything hurt a little and I have been testing myself. Arm first. Then my leg, which was what hurt the most. But I have seen that it was only blows. Tomorrow I'll be a little bruised, but lucky to get out unscathed. It won't be any problem for the weekend.
-Does the electronics set-up depend on the new girl they signed from KTM, Jenny Anderson?
-No, not at all. Jenny wasn't there at Jerez 2020, because she worked at KTM. We are giving many directions to try to work. I am a pilot who has always liked to be in control on the gas and electronics makes it a bit difficult to be one hundred percent accurate. She sees other problems and tries to help. Little by little they are making a great team between Jenny and Carlo, who are the electronics on my side of the box, together with the Japanese, to improve this type of thing, because I already said that it is a fall that ... Sometimes you fall because you brake more or you enter faster and it is human error, but falls like today are the ones that electronics has to save you. If nobody drove with electronics, times would be slower but, if others can go against electronics and work well, we too have to find a way to do it. The whole team is working in the same direction.
-He looks angry.
-I'm not angry, because I don't get angry with anyone. I'm worried, because it's one of the things at the safety level for Honda riders that we have to improve. If we improve it, we gain confidence and we can go faster. It is a consequence. HRC is doing everything possible to improve, but there are points that escape us.
-Obviously the arm is drop-proof, right?
-You haven't seen one like this since Jerez 2020. (He smiles). From the first moment I got on the bike, the doctor said that I had the same possibility of breaking an arm or the other arm. If not, he wouldn't let me get on the bike. He told me that I would lack strength and that I would have discomfort, but that the bone was just as stiff as the other arm. It is true that the bone inside is not one hundred percent consolidated, but at the level of the callus it holds a lot. It is true that it is better not to put it to the test. This year I had two strong crashes, the one in Jerez and this one, but so far I was unscathed. That is important and relieves you, because I don't even want to think about another injury.

Photos from as.com