Madrid adds troops: Abalde and Llull could play
According to Sánchez Blas, the forward of the white team, who tested positive on May 31, has already overcome the disease and will be under Laso's command against Valencia (22:00, #Vamos).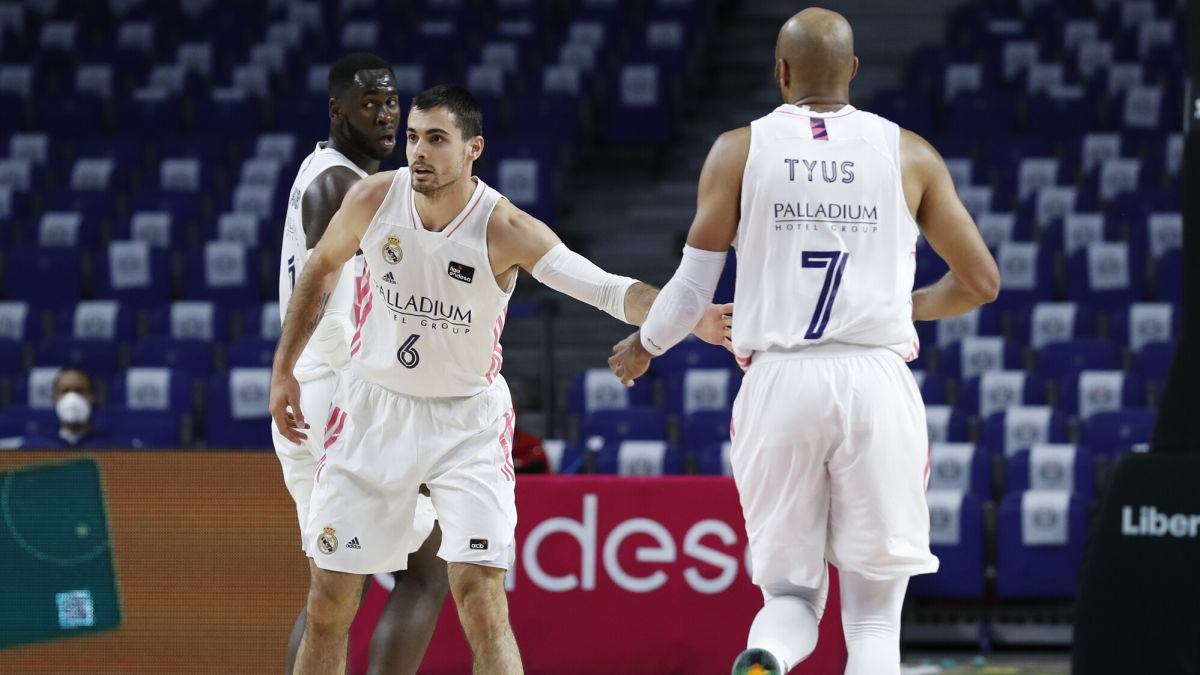 Good news for Real Madrid, which adds troops for tonight's decisive duel against Valencia Basket (22:00, #Vamos). According to Carlos Sánchez Blas (Onda Madrid) Alberto Abalde, already recovered from COVID, will be able to dress short and be under Pablo Laso's orders. The Galician tested positive (like Felipe Reyes) on May 31, just the day the playoffs began (Madrid eliminated Herbalife Gran Canaria in the quarterfinals), so he has been unemployed for ten days.In addition, according to the journalist from Onda Madrid, Sergio Llull would also want to dress short to help his team. The Menorcan was injured in the quarterfinals against Herbalife Gran Canaria: he suffered a muscle injury in the calf of his right leg, according to the club's statement. It seemed that the season was ending for him, but Llull could be there tonight as well.
Madrid is contesting this somewhat short-staffed playoff. After the injuries of Llull and Laprovittola, Laso was left with only one available point guard, the very young Carlos Alocén, who is also touched. For this reason, he had to urgently summon junior Juan Núñez, who was in Valencia playing the junior tournament of the Euroleague. The Madrid base (17 years old) became the 16th youth squad to make his debut with Pablo Laso in the team on Sunday.

Photos from as.com