Lugo and Rubén Albés renew their commitment
The Vigo coach will continue as albivermello coach for one more season.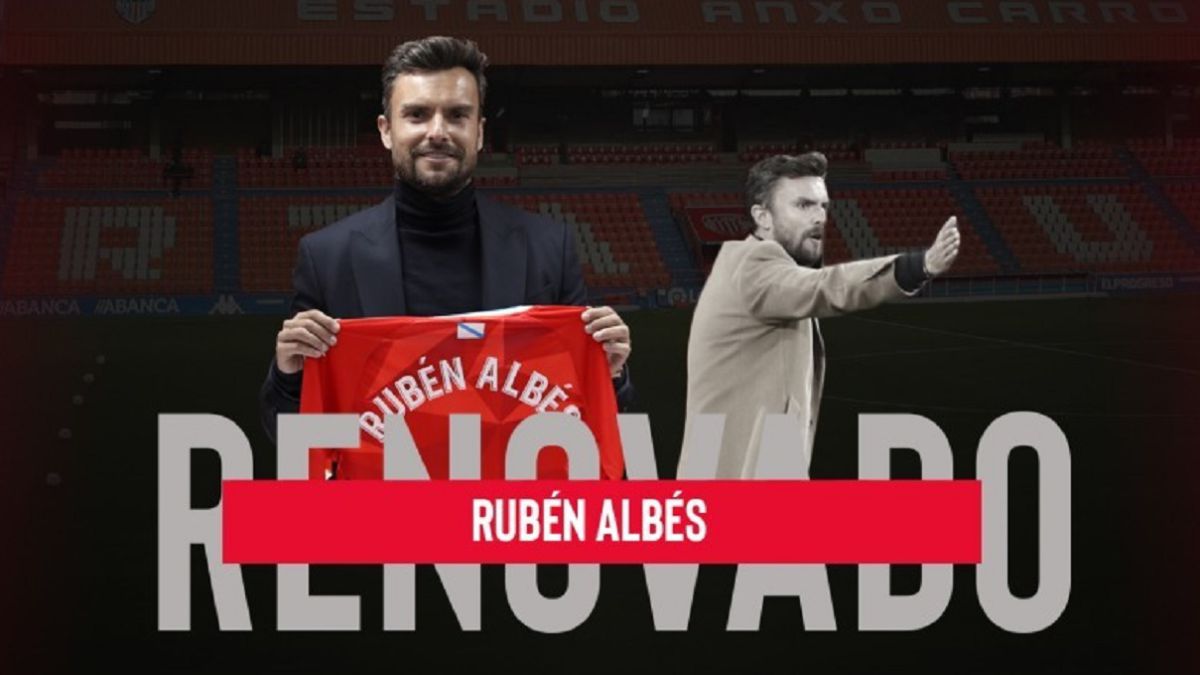 They were condemned to understand each other and at noon on Friday it became official: CD Lugo and Rubén Albés renewed their commitment and the Vigo coach will be the helmsman of the albivermella ship for the next season. After achieving permanence in the last days, Albés gained a continuity that President Saqués himself recognized as "very close" in the presentation of Mauro Pérez, new sports director.
In this way, Lugo continues to take steps in the sports configuration of the next campaign, which is expected to be complicated due to the reduced salary limit. First it was the announcement of Mauro Pérez as sports director and now that of Rubén Albés as coach, so once the part corresponding to the coaching staff has been established, it is expected that the first renovations and incorporations into the squad will begin.
Rubén Álbes had a magnificent performance in the last days of last season, which helped him to achieve permanence, adding eleven points out of 21 possible. Now, Albés has the challenge of putting together a team that recovers the lost solidity and the objective that after three seasons of suffering, the albivermellos can live a season, the tenth in a row in the Second Division, with the maximum possible placidity.
Photos from as.com