Laia Palau: "I am very proud of this team"
Leo Rodríguez acknowledges that he feels sorry for the fans and that they will try to go "with a clean mind" to the Games. "Today is a sad day for basketball," says Garbajosa.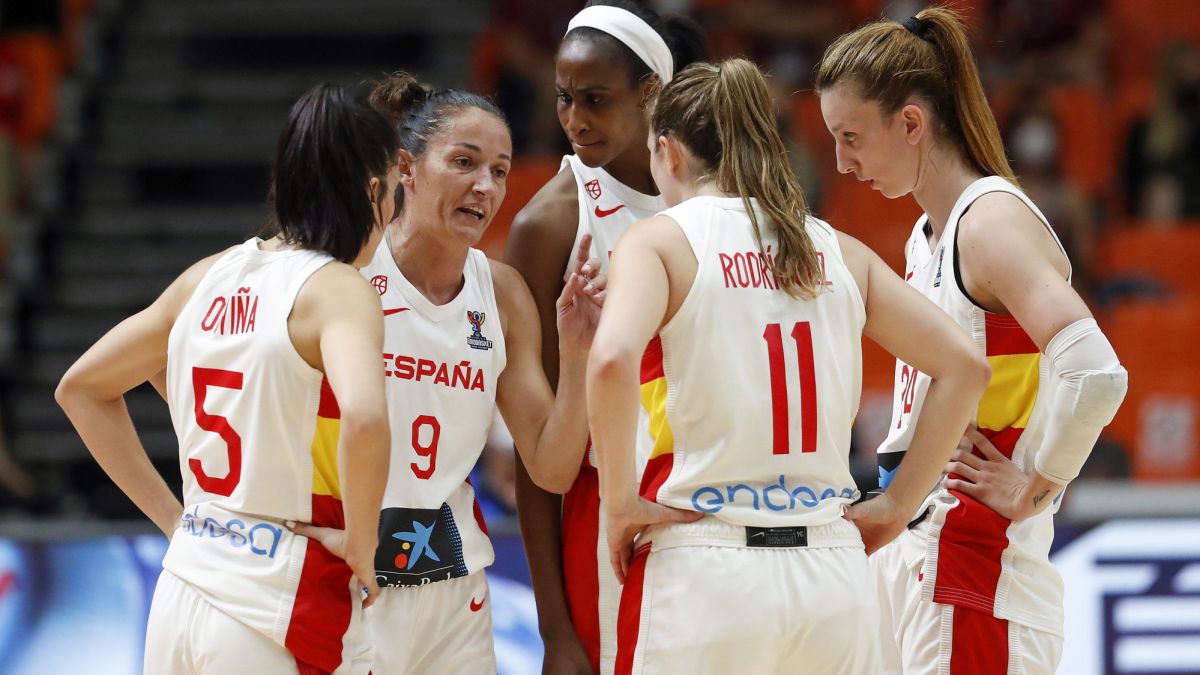 La
"It is a difficult day. I said it after the quarterfinal match, we cannot demand more from this team. Here we do not look for excuses, we look for reasons but there is no better reason than this championship has not been easy with both positives , the five days prior to the championship without being able to prepare it in the most appropriate way ... Nothing has helped us, no one has helped us, but I am left with the pride of this team, "said Jorge Garbajosa, president of the FEB.
"It is a setback, without a doubt, but something very great can be rebuilt starting from this spirit, from the talent of the young women. And may that little bit of luck that has accompanied us for some years come back. I feel sorry for them, because they have left their souls, not only in this championship, but long before. We acquired the commitment with them a long time ago and it is a pity that they have not been able to enjoy the party they deserved ".
Leo Rodríguez: "I am sorry for Valencia and for the fans"
"We must gain momentum and that what has happened in this Eurobasket serve us in the face of the Games. It is a difficult moment, but we must go forward, why not there is another one. I hope this lesson will help us ", commented Leo Rodríguez.
In just over a week, the National Team will concentrate again to prepare for the Games: "We will have to go with a clean mind, keeping what is worth to us from this Eurobasket, but with just enough. We must continue working, getting to know each other, with the incorporation of Alba. I am very sorry for the fans, for Valencia, for all women's basketball, for the World Cup next year ... we all feel hurt, sad and disappointed, but we have given everything and there is no other choice than follow. "
Palau: "What I know worse is that this team has a lot to give"
"I am very proud of this team. The truth is that it is a shame to leave this championship, not because of the quarterfinals, but for not winning this place in Premundial. You are left out of many things. What I know worse is that this team has many things to give. It will be a great team. We did not achieve it here, but the Games remain. We are very sorry, because we had a lot of confidence that despite the change, it would serve us today. "

Photos from as.com