Joaquín Muñoz clears doubts about his future
The winger makes it clear that his priority at this time is to gain a foothold in Huesca: "They bet on me, they want to see me there and I want to be there."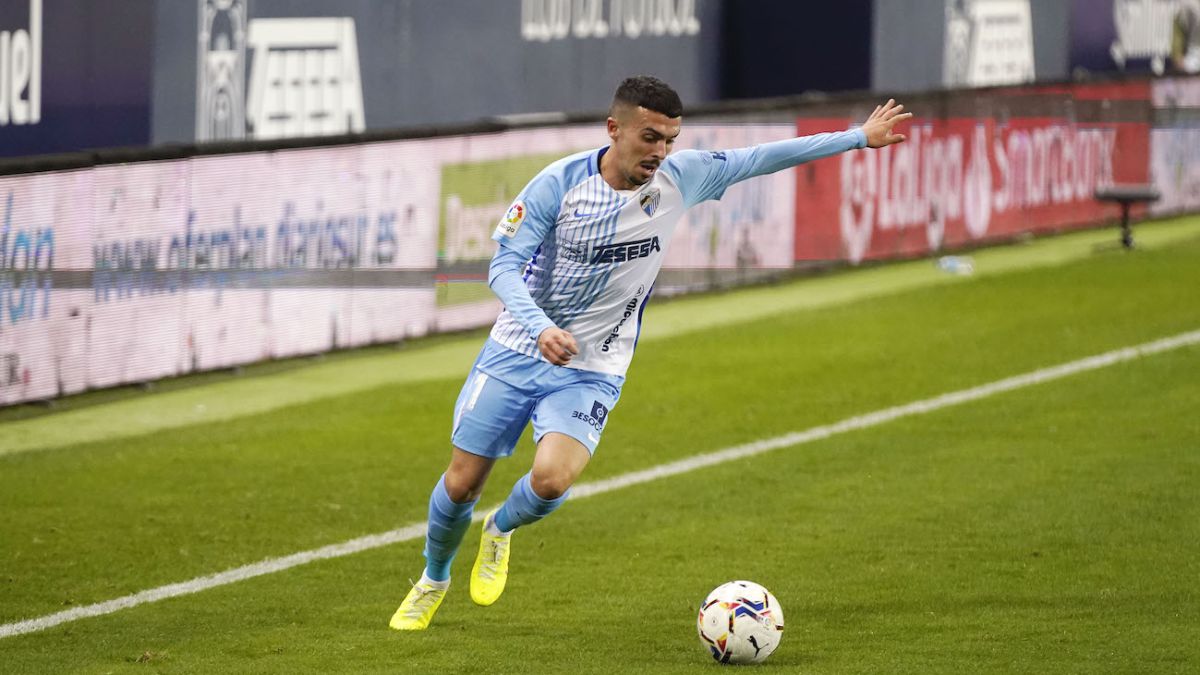 Joaquín Muñoz turns the page and although he does not completely rule out being enlisted again in the ranks of Malaga, he hints that his short-term future passes through Huesca. "This year I have had in Malaga has been very good, but I have to return to SD Huesca. They bet on me at the time and want to see me there; and I want to be there with them. They have told me that I have to go back there. and I think the same. I am with a different mentality: more mature, with more confidence and with more desire, "he said on SportDirect Radio.
That yes, questioned by a percentage of options to be able to return to Martiricos, does not completely close the door: "There is never a zero or a hundred, in the end there can always be a percentage". The winger considers that his short-term objective "is focused on this season, continue to gain experience and try to break it, we'll see what happens. I want to have more prominence in my home club but this has to be earned by one on the field. Huesca is beautiful and I am very excited to return. When I return to La Rosaleda with Huesca, if I mark, I will not celebrate ".
Joaquín Muñoz also reviewed what this season has been at La Rosaleda on an individual level: "My level has been quite irregular and we have all seen it. Maybe the end of the season took its toll, I had hamstring problems and maybe I wasn't one hundred percent. But there were few of us and I had to play, there was no other. I had to make an effort because there was no more, it was a risk that I had to take ".
Photos from as.com