Joan Peñarroya: "I sign one year, but I hope to be there for many more"
The new Valencia Basket coach admitted that despite his previous successes he must now do "something else" at his new club, who places him as "the cornerstone" of the project.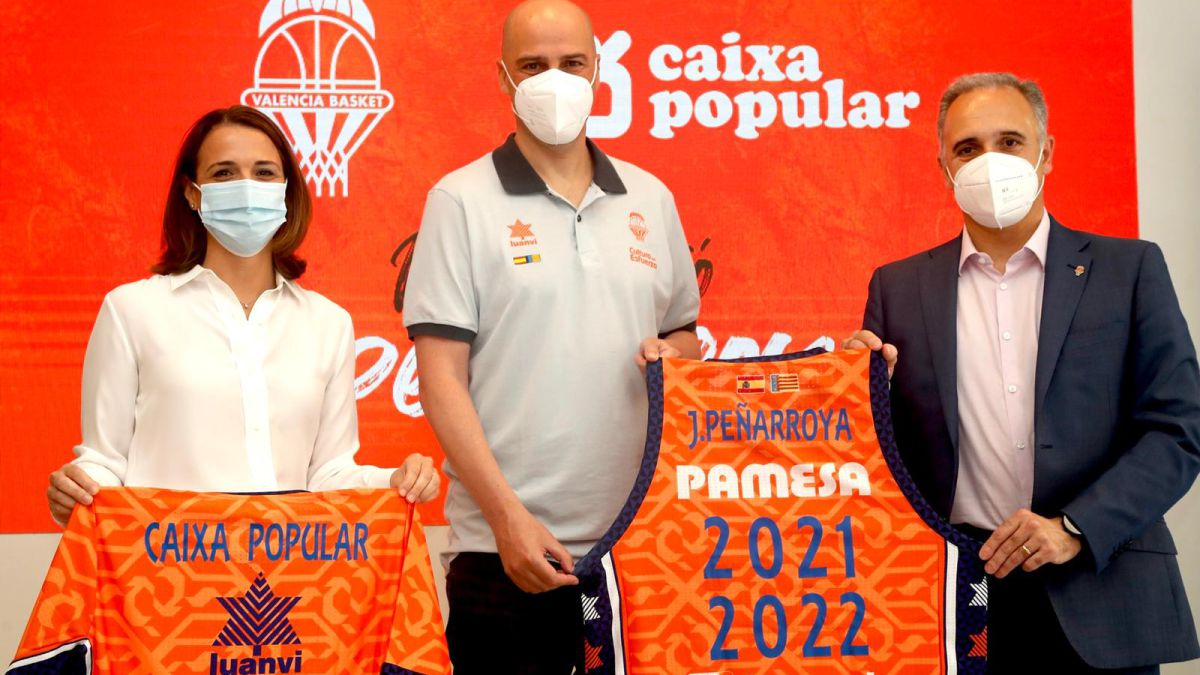 After a season where Valencia Basket has brushed everything with its fingertips, but has finally come to nothing, the taronja revolution has begun. After the departure of Ponsarnau, the incorporation of Joan Peñarroya as coach has impregnated optimism in the La Fonteta fans and in fact the coach himself has been in charge of giving continuity to that good atmosphere in his presentation ceremony: "I would like win the Euroleague with Valencia Basket, but that is a final goal for which before we have to do many things well "said the coach.The event, held at the offices of Caixa Popular, sponsor of the Valencian entity, was also attended by the General Director of the club, José Puentes, who did not hesitate to point out that: "Joan is the cornerstone of our project, a piece fundamental for the present and the future ". The Taronja manager was also proud to have a coach "who started from the bottom and nobody has given him anything" .
With the time to speak for the new coach, his sincere and forceful words dispelled certain diffuse themes. On the one hand, he did not hesitate to point out that "although I have never signed just one season of the contract" if I had doubts about it "I would not have signed for the club." Peñarroya also considers that despite having signed only one course "I hope to be many more" .
Regarding his work philosophy and what he can contribute to the team, Joan said that "everyone knows him already", but that he will try to "adapt to the players on the squad". In this regard, he did not hesitate to admit that "it is the squad with the best individualities I have ever had" and that he knows "perfectly" the club's slogan (Culture of Effort) what fits "perfectly" with the values he considers to have as a coach .
Finally, regarding the exciting next campaign in which there will be no Euroleague, the coach did not renounce anything in the future "I want to win the Euroleague with this club", but admitted that for this a path that will begin in a couple of months . In addition, despite the successes achieved in his career, he was ambitious: "The triumphs and titles in my previous teams were successes, but I know that I have to do something else here," he concluded.
Photos from as.com