"Alonso is going to raise Alpine"
The director of the French GP and former boss of the Asturian at McLaren: "Fernando wants to return a team to the front."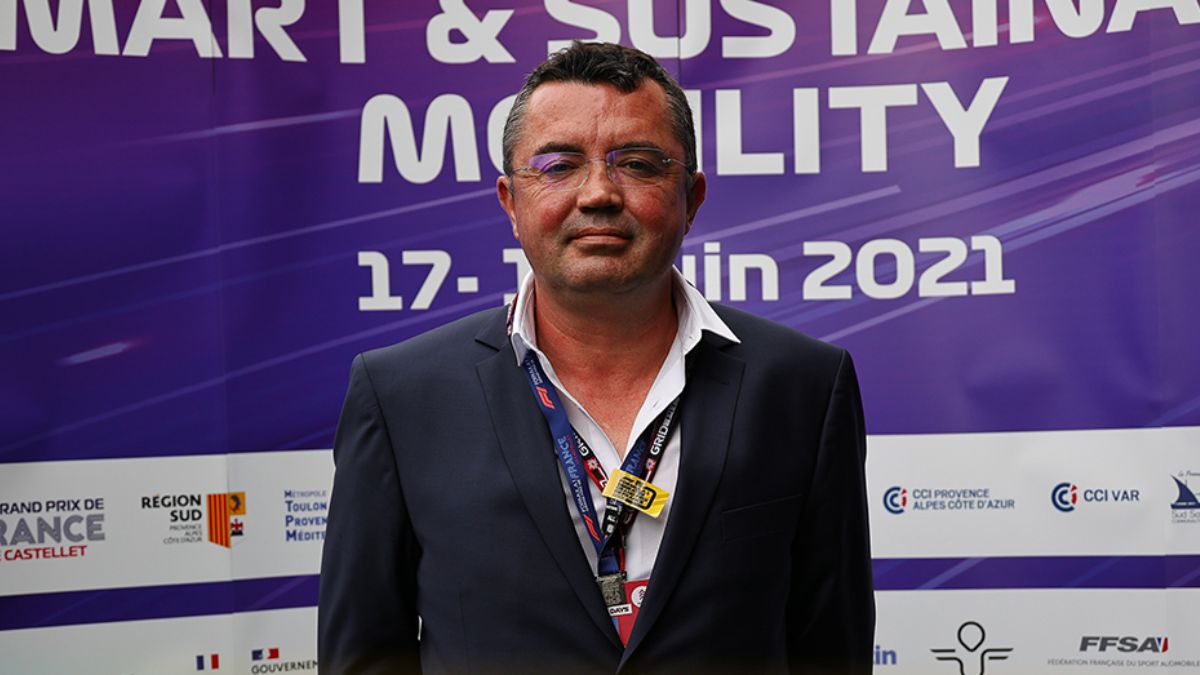 Éric Boullier (France, 47 years old) is the director of a successful Formula 1 French GP. In sport, Verstappen beat Hamilton in a thrilling final rush; and organizationally, there were 15,000 fans in the stands of Paul Ricard without incident, in the middle of the pandemic. The French leader met AS in the paddock of the Le Castellet circuit and took stock of the event and a championship that he knows well. He was a team manager for Lotus or McLaren and coincided with Fernando Alonso in Woking until his departure in the summer of 2018.
— How were the months prior to organizing the race in the midst of a pandemic?
— They were, more or less, the same as for anyone who wants to organize a grand prize now. We have encountered new limitations. You have to be careful with COVID-19, through the bubbles, but we have had great support from the government to be able to build three bubbles of 5,000 spectators each. You have to consider all the sanitary restrictions, it is difficult but it is possible, that's why we did it. We have been able to receive 15,000 people and I am very happy about it. Everyone could feel it from the paddock.
— Was the celebration of the grand prize in danger at any time?
— Yes, six months ago we would not know what would happen, there was a lockdown again in France. The times worked for us, because President Macron was reopening the country step by step. We may not have been able to have the visibility we would have had in a normal grand prix, but we have to deal with the current situation.
— What is the future situation of the French GP?
— We still have another year on our contract and like any career, there will be a time to sit down and talk about the future. For now we focus on the organization of this race and the next.
— As an F1 man, former McLaren or Lotus crew chief, are you having fun with the World Championship this season?
— Much, much. It's nice to see a rivalry between Max (Verstappen) and Lewis (Hamilton), between Mercedes and Red Bull. It is very intense, they fight for every pole and victory. It is stressful for the teams and that forces them to be better. It is also good that Ferrari is closer to Sainz and Leclerc. This season is good, I like this championship. The race had a great finish, a great podium, it was a very satisfying weekend.
— In Spain many recognize him for his role at the helm of McLaren in Alonso's time. What do you expect from Fernando on his return to the World Cup?
— What do I expect from Fernando? Without a doubt, he is going to lift the team, he is going to build it. Little by little he is performing better and better and I have no doubts that he will make the team progress. Together with Esteban (Ocon), it is a good combination.
— Is Alpine the best possible team for him?
— Depends on the challenge you want to face. But I think Fernando wants to take on the challenge of returning a team to the front, and I think he is already doing it.

Photos from as.com