Griezmann: "The criticisms of me in Barcelona were sometimes exaggerated"
The Barcelona forward has given an interview to L'Equipe in which he reviewed his form before the European Championship and his ambitions.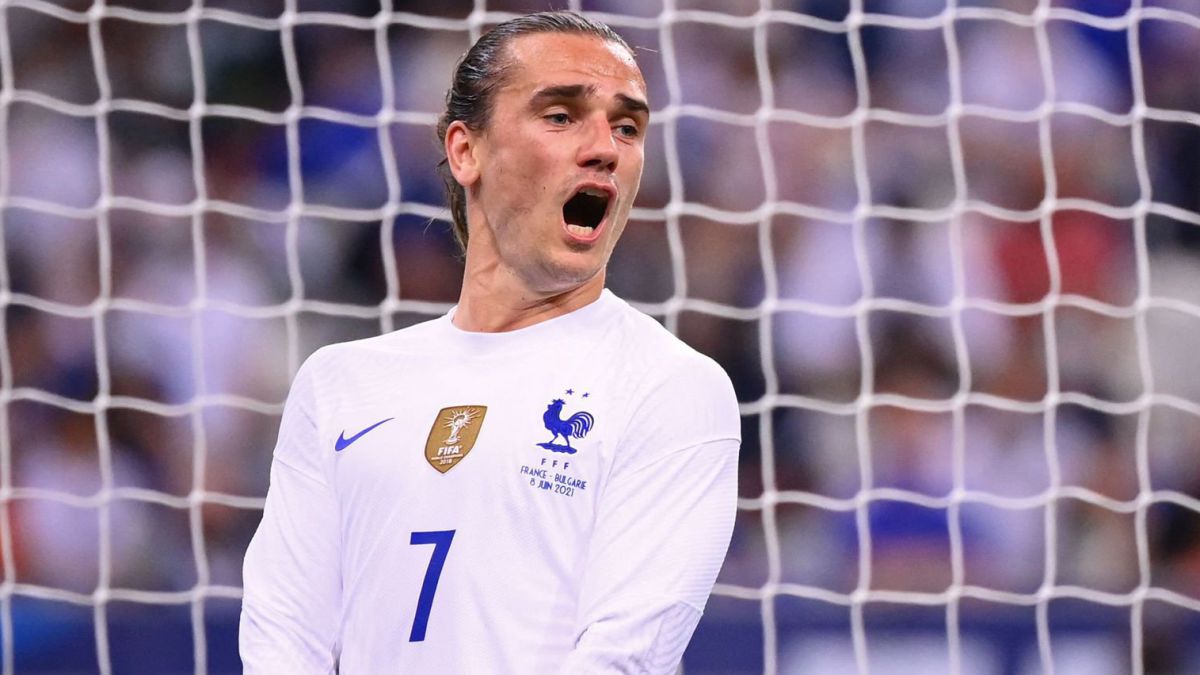 Antoine Griezmann has been the main protagonist in L'Equipe this Wednesday. The Barcelona forward has given an interview to the prestigious French newspaper in which he has reviewed his feelings before the European Championship that starts on Friday, in addition to his short-term ambitions.
"I feel in top shape, despite the fatigue we have experienced during the previous preparation. Despite not having played much at the beginning of the season, I think I have finished very strong in recent months. I am less tired than in 2018 or even in 2016. From my point of view, I am happy. We have done a little good preparation. Physically I am better than in previous years, "said Griezmann when asked about his current condition.
The thorn in the final of the Euro 2016: "The final of the Euro 2016 is still in my head. They are important defeats, like those of the Champions League, that make you feel bad. This makes you want to have a good Euro Cup more ".
If today's France is better than 2018: "On paper, yes. Mentally, we'll have to wait for matches to see it. The 2018 group life point of view was exceptional. It's what made us win matches. in the important moments. We will see if in this edition, during the difficult moments, we will be able to respond in the same way. "
Karim Benzema's return: "Like everyone else, I realized Benzema's return when Deschamps announced the call. I was obviously surprised, but above all I was happy. Frankly, we can only be delighted to have him back. We have I have to do my best to make him feel his best, as quickly as possible and have this confidence. He is a person with whom we can easily play and is obviously welcome among us. "
If giving Benzema the penalty against Wales was to facilitate his integration: "Yes, I said it before the game, that if there was a penalty, Benzema would shoot it. I know firsthand how important it is to score a first goal. I know these situations And we always need to score this first goal. If there is a penalty in the Euro Cup, it will depend on how I feel on the pitch. I think I did well in 2018. Afterwards, it is true that I like to give penalties to the forwards. But I think that for the coach I am the first pitcher ".
His role in France: "I feel freer than at Barça, whether to come to claim a ball or to finish an action in the area. When it comes to defending, I move for the team's needs: sometimes I defend as a midfielder, sometimes as a winger. From the moment I'm free offensively, I feel good. When they ask me to attack as a winger, I don't have the speed for one-on-one. I'm not a reference either. "
Recognition in France and criticism: "In France I have earned respect. Those who know football realize that I do well everywhere I go. In the national team, all the balls go through me, I I feel freer, like at Atlético de Madrid. In Barcelona it was difficult due to my first games and the criticism was sometimes exaggerated. In 2021, however, I think it will get better. "
His relationship with Messi: "My relationship with Messi is good. We understand each other well. Sometimes we write messages, we communicate a lot in training. On the pitch he is a player with whom it is very easy to play. In the game, it is getting better and better. This year has been complicated by injuries and in a system in which everyone has not been in their best position. But now a new season is going to begin with new recruits ".
Photos from as.com