Gascoigne and the hilarious story of how he misled Keane in the field thanks to 'his wife'
In an interview for the Daily Mail, 'Gazza' talks about the six years Sir Alex Ferguson went without speaking to him after his signing for United was truncated.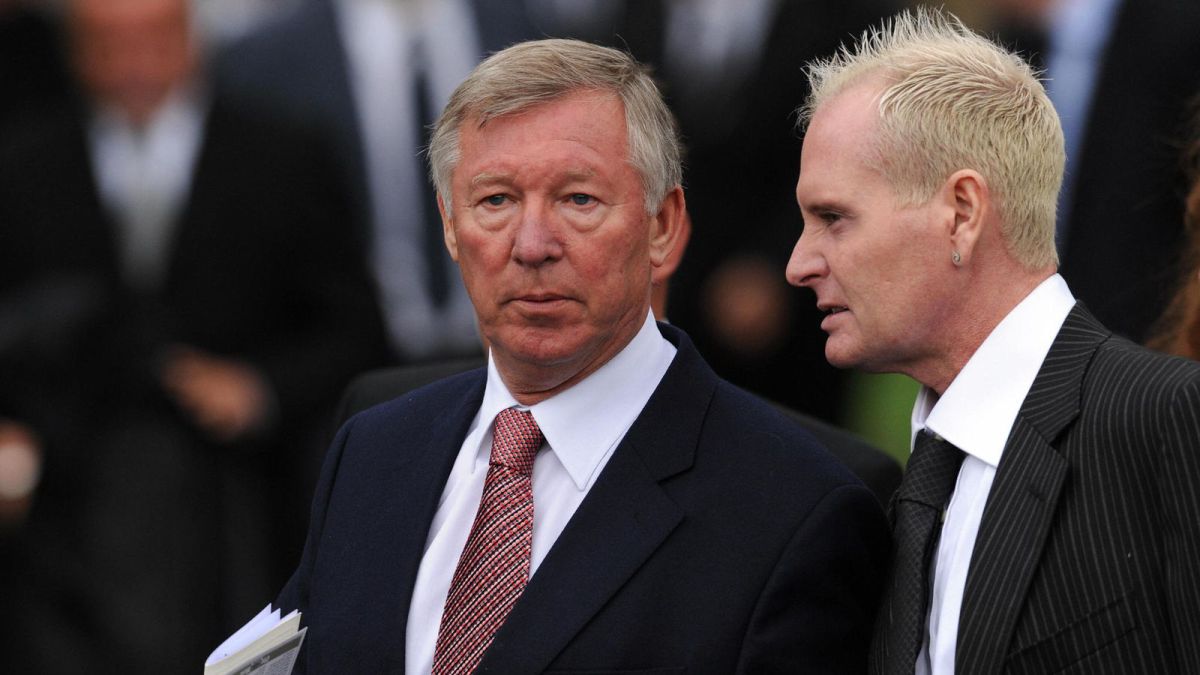 Paul Gascoigne was always a special footballer. In the second part of the interview he gave to Sportsmail with his former teammate Jamie Redknapp, the English footballer spoke about some of the most controversial chapters of his career. 'Gazza', who said he inherited his talent from Johan Cruyff himself, reached his highest level in football after the 1990 World Cup, held in Italy: "After the 1990 World Cup, in the following season with Tottenham, I did nothing wrong Everything I did on the field was natural. When I played I knew I was three seconds ahead of the others. "
From the beginning, when he used his father's "criticisms" as motivation to get the best version of himself during matches, Gascoigne was seen to be different. In the words of the 10-year England international: "I knew I was better than the rest. I didn't care who I was up against. I played with a smile. I used to get on the bus back home with the Newcastle fans after the games. I loved it. "But just as having him as a partner on the grass was a blessing, facing him could turn into a nightmare. "Years ago when I was playing Roy Keane, they said he was the new kid on the block. In the tunnel, I spoke to Keane: 'Welcome to your worst nightmare.' I spoke to him for 90 minutes. I said, 'I'm going out. with your wife. "He said, 'I'm not married.' I said, 'Yes, she's there in the stands.' He looked up and I was going with the ball," says Gascoigne.
Something similar happened with coaches. "Training me? A nightmare. I didn't need to be trained," admits 'Gazza' himself. And it is that, as far as technicians are concerned, the episode lived with Sir Alex Ferguson that Redknapp and Gascoigne addressed during the interview for the Daily Mail is one of the most prominent. After four seasons at Newcastle, Gascoigne was leaving the Magpies. Liverpool, Manchester United and Tottenham were interested in the English midfielder, although it seemed that the then team coached by Sir Alex Ferguson would be the one that would sign 'Gazza' for a record number in England.
"I told Ferguson that he could go on vacation and that I would sign with him. But then Tottenham called and said, 'Daddy, Tottenham!' And he said, 'No, you're going to sign for United.' Tottenham said they would buy my mother and father a house for £ 120,000, "says Gascoigne. The Spurs offer, coupled with the fact that "the deal was closed with the lounger" offered to his sister, caused the former Manchester United manager to take six years to speak to Gascoigne again: "He was furious" .
Although he was able to re-sign for the Red Devils when he was at Lazio, it was Eric Cantona who remained in Manchester. However, when Sir Alex Ferguson was recently asked to name the player he wishes he had managed, he said: "Paul Gascoigne. Definitely." And, as the former English footballer affirms, "if I had signed for Manchester United, I would have been there for 12 years. But at Tottenham I had the opportunity to sign for Lazio in 1992 and I loved it. I remember seeing him team training for the first time and I started crying. "
Paul Gascoigne also had many problems off the pitch: "I have never had a mental health problem. I am an alcoholic. I have had an alcohol problem, but I had surgery so I could have a glass of wine or a pint of beer and that's it Nothing more than that. I just want to be well. I want to stay well. " Asked what would have happened if he had received the aid that exists today in the world of football, 'Gazza' replies that "everything is fine. I'm fine. I'm lucky. I loved being a footballer. I knew what I could do with a ball ".
Photos from as.com