From the stolen 70,000 euro watch to a hero of Denmark
Kasper Dolberg, starring against Wales for his double, has had all kinds of misfortunes at Nice. Covid passed, appendicitis ...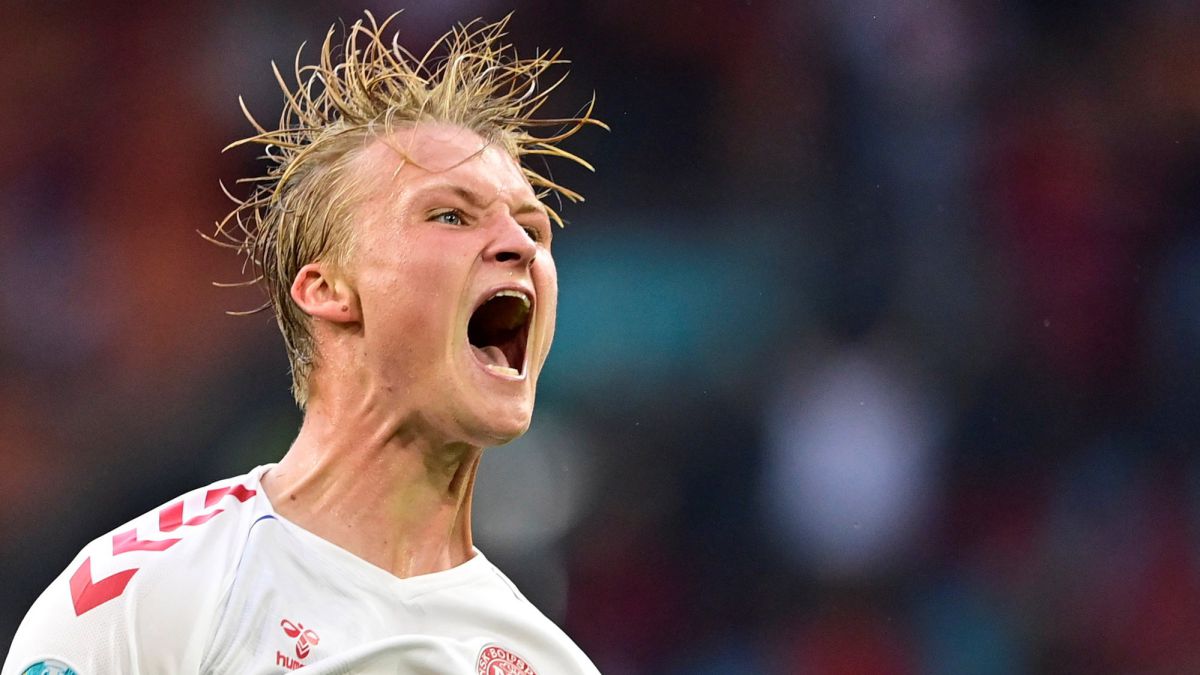 Kasper Dolberg's two goals against Wales were a liberation for the Danish forward. After a few brilliant years at Ajax in which he seemed destined to be a player with a great future in European football, things couldn't have been worse at Nice. The Ineos project in French football bet strongly on him, but bad luck and all kinds of misfortunes together have prevented him from seeing him at the level he did show in the round of 16 match against the Welsh.
It's been a really tough 18 months. It all started with the news that upset the peace in Nice's dressing room, shortly after Dolberg arrived at the club. A watch valued at 70,000 euros was stolen from the player while he was in the facilities, something that immediately made a member of the club or his own teammates suspicious. The security cameras confirmed that it was another footballer, Fadiga, who stole it. Nice's decision was immediate: send him to Paris FC and place their trust in Dolberg, despite the fact that the start had not been the best possible.
In his first year at the club he scored 11 goals, fewer than previously thought. In the second, the one that has just concluded, he stayed at six. Lack of confidence and problems accumulated for the player. First the COVID happened, that stopped him in his tracks; later he had to be operated on for appendicitis, another unexpected setback. A series of bad news that did not presage a good Eurocup. However, Poulsen's injury, plus Wind's substitution, made him start and he responded as before: scoring goals and being decisive.
Photos from as.com