Encinas stops being Mumbrú's assistant and goes to the GBC for two years
He has covered the two courses after the promotion as second, doing a group with Salgado. He has an extensive resume on the bench and worked with Laso. It's a homecoming.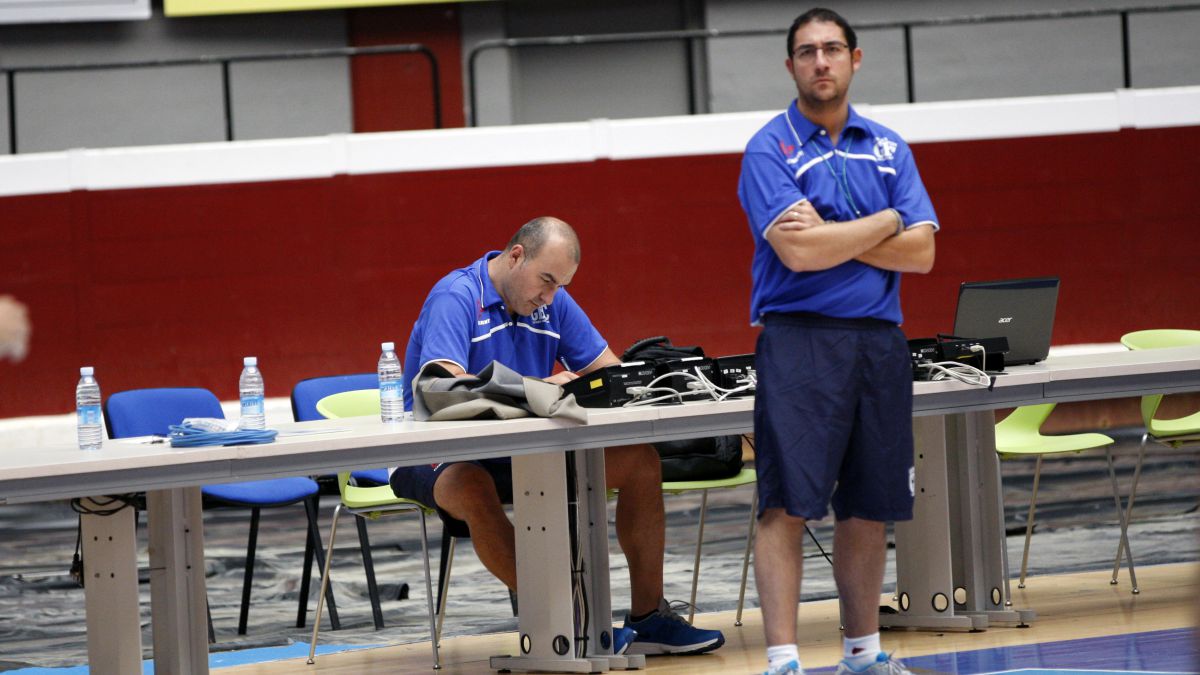 Mumbrú will have to look for a new assistant, since Lolo Encinas will not continue in his coaching staff next year. He was part of the Bilbao Basket bench along with Salgado and is leaving after two seasons, the ones after his promotion to the ACB. He came to replace a Jorge Elorduy, who from there went to Santurtzi from EBA, Tizona from LEB and as an assistant in Ourense, also in the second category.
"We want to thank Lolo for his work, effort and dedication in the technical staff of RETAbet Bilbao Basket. Also his closeness, sympathy and humanity off the bench. Good luck in your next project, Lolo. You deserve this great opportunity. Bilbao will always be your home. Mila esker, Lolo! ", said the entity chaired by Isabel Iturbe through a statement.
Lolo Encinas (San Sebastián, 1974) started his career as an Askatuak delegate in the 1997-98 season, where he spent four years. As a coach he started at the UPV-Atlético San Sebastián. After two seasons he went to Iraurgi where he spent three years, two of them in the First National and another in EBA. That is when he joined the ranks of Gipuzkoa Basket for a decade as an assistant coach and spent 5 seasons with Pablo Laso, 3 with Sito Alonso, one with Jaume Ponsarnau and one with Porfi Fisac. After that long stage, he decided to change course and went to Angola to be Libolo's assistant coach with Hugo López. After international experience, he returns to be the main coach of Iraurgi in the next two seasons in LEB Gold and Silver.
Pablo Laso has always stood out as a great right hand. The Acunsa, which has just descended, has developed a new project, with a turn giving more prominence to the local label, and has already informed Nicola that it would not continue. The option of Iñaki Martín, the second who took the reins when the Argentine was isolated by COVID and led the triumphs against Tenerife and Joventut, vanished two days ago, when he was informed that he was not the chosen one. The decision was for that position to fall to Encinas, who signs for two seasons. In his farewell, he affirms that he leaves feeling that he is leaving his "home". "I leave with the pain of not having been able to enjoy more with that extraordinary basketball atmosphere that you call the 'Miribiilla effect'. Unforgettable. I will return to experience it as one more fan. It has been a privilege to defend these colors"

Photos from as.com