El Rayo bets on Iraola to lead the Primera project
The desire of the franjirrojo club is that he continues on the bench. Baby will be the first 'signing' and the purchase option for Fran García will be executed. There are 18 players with contracts, plus those on loan.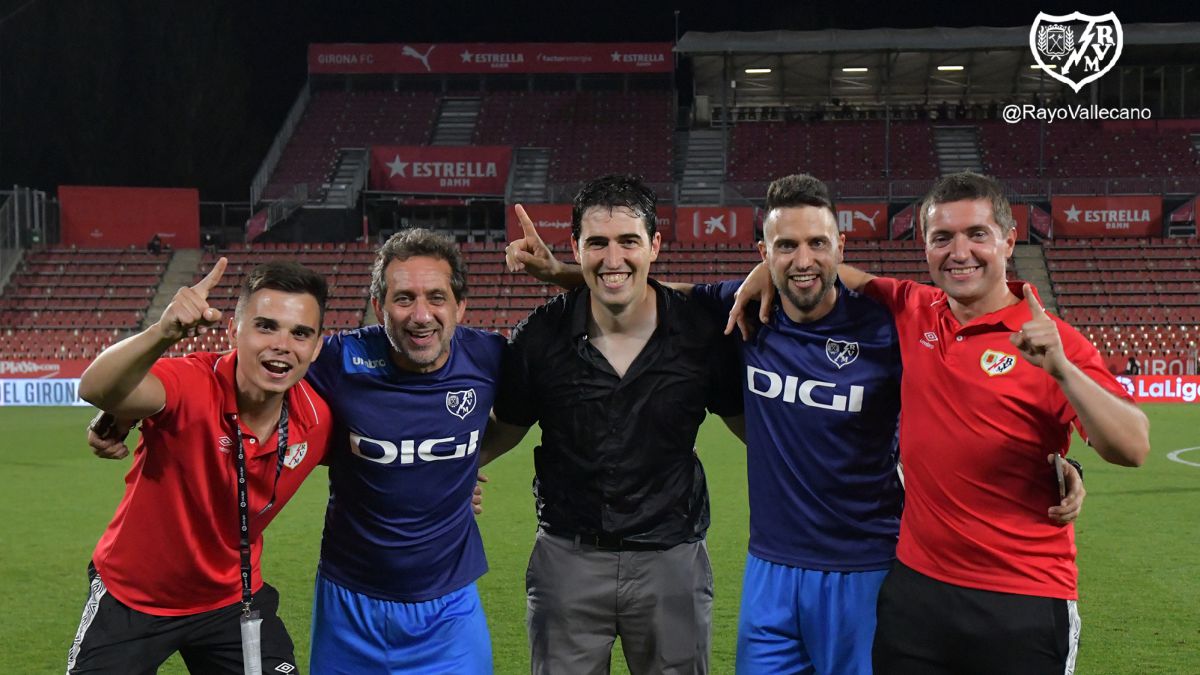 After the promotion celebrations, it's time to tackle the design of the Ray of the future. The club's priority is to specify the continuity of Andoni Iraola on the bench. The predisposition, on both sides, is optimal and they have shown it these days. "We have a very good relationship and that makes things much easier," said the president in As.
If Iraola is the base of this new project, his first signing will be Baby. The winger will continue four more seasons, as the Portuguese himself recognized in Unión Rayo, although the franjirroja entity has not yet made it official. Great news for the fans, who see how one of their most beloved players will defend the Strip, again, in Primera.
Another of the footballers that I could follow is Fran García. Rayo is going to execute his purchase option —around two million for 50% of his rights—, given the great performance of the left back in his debut season in Segunda. However, this does not necessarily imply its continuity. There are many Firsts who have you on their agenda ...
The intention of the Rayista sports management is to maintain, to a large extent, this block of players. Of the current squad, 18 have a current contract: Luca, Dimitrievski, Morro, Advíncula, Mario Hernández, Catena, Saveljich, Martín, Mario Suárez, Comesaña, Óscar, Pozo, Trejo, Montiel, Álvaro, Isi, Andrés and Qasmi. They are joined by those on loan: Sergio Moreno, Calvin Ketu and Lass. In addition, the franjirrojo club also has a buyback option for Sergio Benito (Promises) .
On the other hand, Alberto García ("My career is very up in the air, practically dying," he ventured from the Community balcony), Velázquez, Guerrero and Ulloa and loan, Antoñín and Iván Martos, the latter with an option of purchase.
Photos from as.com