Edson Castillo's dream debut
The Venezuelan's performance against Ecuador resulted in a goal and an assist in his first ninety minutes with the senior team.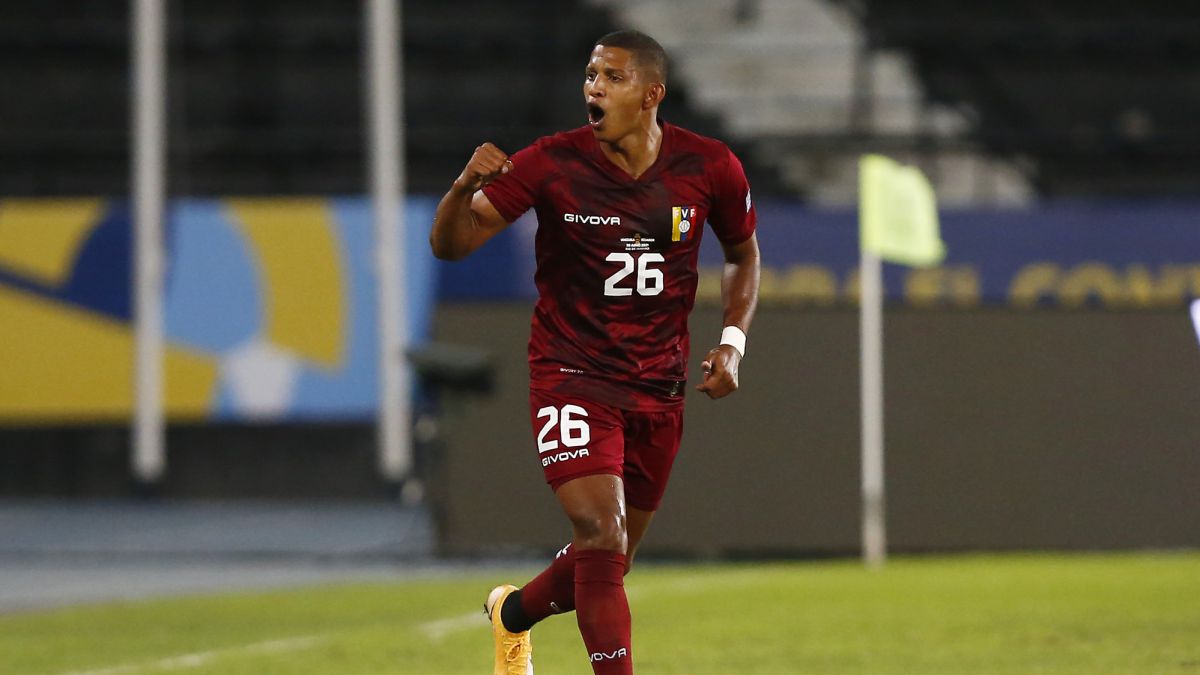 Until the game against Ecuador, Edson Castillo had only played 7 minutes in the Copa América 2021 and spread over two days. In the opening match he only played 6 minutes against Brazil and one minute against Colombia on the second date. Coach José Peseiro bet on the 27-year-old player to give him a chance by making his debut as a starter with the Venezuelan National Team. It did not disappoint. The midfielder responded with a goal and an assist to give his country a valuable point in the race for being in the next round of the competition and leaving La Tri on the brink of elimination.
The one from Caracas has always been defined as a midfielder with a lot of capacity to reach the rival goal with danger. Last night was a clear example with the goal that tied the match against Ecuador at the beginning of the second half. Castillo came from the second row to send the ball to the back of the net with a beautiful header near the small area. In addition, he was very intelligent when interpreting the play because he saw how Ariesteguieta took the two centrals, which allowed him to finish at pleasure under the eyes of Pedro Ortiz.
His excellent night did not stop at his goal alone, as he distributed a superb assist in added time to Ronald Hernández, the other great hero of the match against Ecuador. The Guyanese completely broke the last two lines of the rival with his long pass to his partner who defined with a great head movement. His level of pass success reached 74% (23/31) .
Also noteworthy is his defensive contribution where he always offered pressure after loss to push his team to recovery. His role consisted of staying fixed in the middle to always open the band when he received. This is how his goal was cooked with a pass in parallel to Junior Moreno, then it went to José Martínez to cross the area. It was certainly a move
Photos from as.com