Dembélé will be operated on and will be out for four months
'L'Equipe' explains that the player will undergo surgery for sure. Now Barça must decide whether to renew him with his injury history or to go free in June.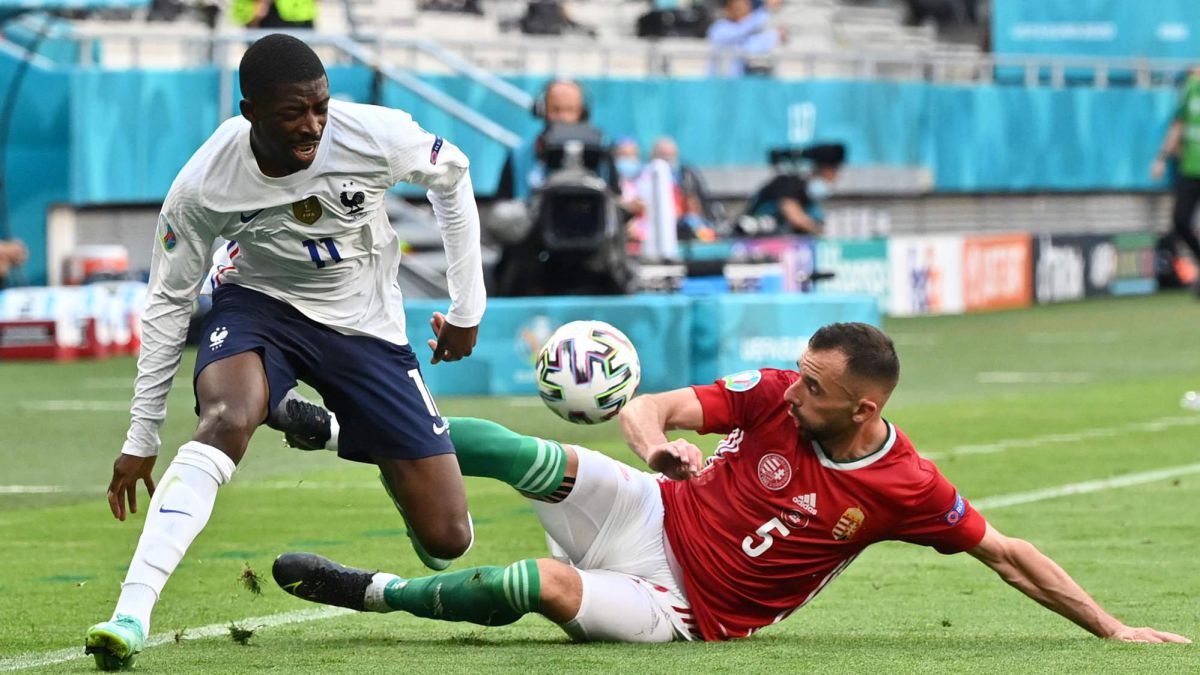 Ousmane Dembélé, 24, has never stopped being a headache for Barça. When it seemed that he had begun to forget his physical problems, and had even congratulated himself for it in an interview with L'Equipe before the European Championship, this Saturday he again injured the tendon of his right knee against Hungary and the KO arrives in the moment in which it was debated about its renewal or its sale at Barça. According to the same French newspaper, the player will be intervened and will be out for around four months.
It is clear that Dembélé's injury is going to make the clubs that were interested in him lose confidence, so the Dembélé case could end in a dead end for Barça. On the one hand, the player's injury history is to consider extending his contract. On the other hand, the player could wait until January 1 to be free and decide his future.
If Barça wants to look favorably upon him, Dembélé's new injury may facilitate a new renewal plan in which, obviously, the variables become an important part. If the player wants to earn more money, he will have to play much more than he has done in his first four seasons at Barça, three of which he has spent in the dark. Barça had in their market plans to sell Dembélé or Griezmann. Crossed Dembélé out of the equation, the eyes look to Griezmann, who is once again performing well with France. The problem is that the Little Prince does not want to move from Barcelona ... Again Dembélé as a problem for Barça.
"I do a lot of injury prevention work. I'm glad I got rid of them this season. It was my priority to be able to continue after three difficult seasons at this level. I wanted to play and start being important at Barcelona. But I still know that I can do much better. I would like to be more decisive. Scoring more goals and giving more assists, that's what a striker is required to do ", Dembélé had said in L'Equipe at the beginning of June. He was in such a good mood the last few months that he had revealed that, when Koeman placed him as a center forward in the games against Sevilla (0-2 at Sánchez Pizjuán and comeback in the Copa del Rey with a great goal included), in the dressing room he they called "Etoo." But the good news has not lasted long for Dembélé, who is out of another great competition and is not able to finish a season without a serious injury. Since he arrived at Barça, in the 2017-18 academic year, there has been no course in which he has not had to stop for a long period. This season he had played 44 games, with 11 goals and five assists. At Barça there was concern about his attitude when negotiating the renewal. The omelette was turned over again. Dembélé, always a problem.
Photos from as.com