David Fernández renews with AD Alcorcón
Another of the veterans who will continue one more year wearing the yellow elastic of the Madrid team.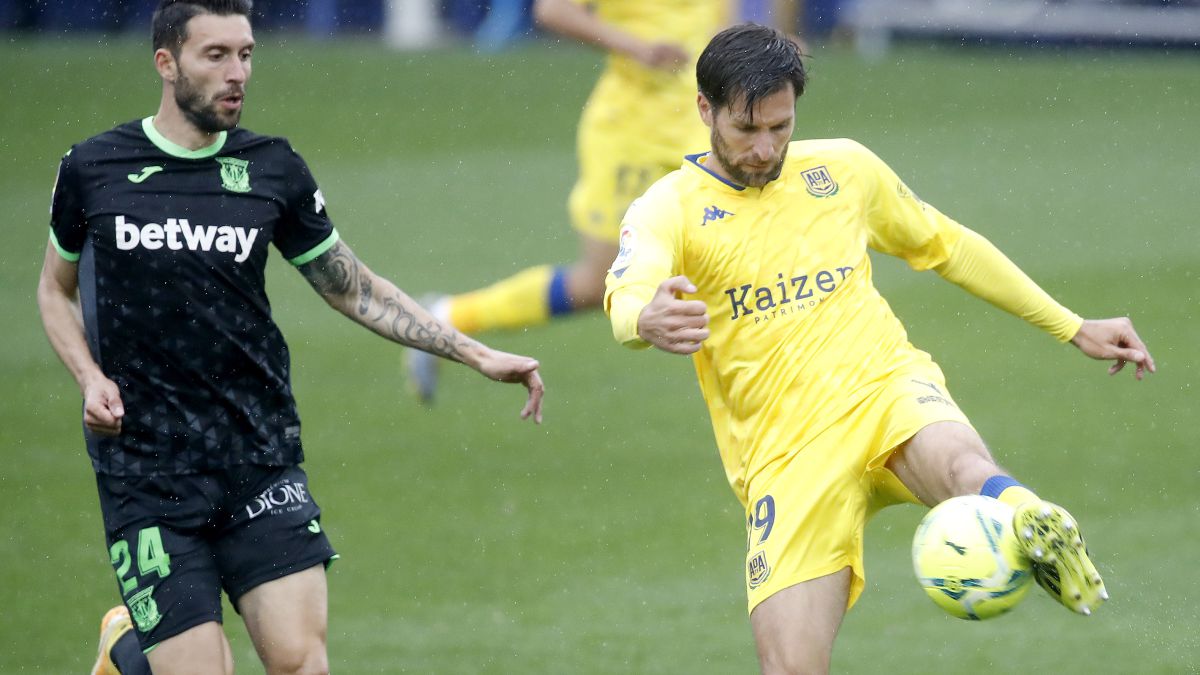 The AD Alcorcón, as it has been doing in recent years, is renewing the heavyweights of the locker room. If a few days ago it was the captain, Laure, who renewed one more campaign. This Friday it is David Fernández who has confirmed that he will continue in Santo Domingo for another season. The footballer who turned 36 last April was once again the outfield player with the most official matches played this year.
He arrived at Alcorcón in 2017-18 from Oviedo. In that season he played 38 league games, the following year he played 37 games, of which 35 he did from starting. In 2019/20, the central potter played 40 games, all starting, with yellow elastic. This past season David Fernández has played 39 games for a total of 3494 minutes played. In these four seasons as an Alcorcón player, it is time to join two Copa del Rey games at those numbers. The truth is that David Fernández is one of the pillars of Alcorcón since his arrival in the southern state of Madrid.
During this time, he has shared a leading role in the back row with footballers such as José León, Díeguez, Esteban Burgos, Elgezabal, Javi Castro and David Navarro. Fernández has played 156 official matches with Alcorcón with Alcorcón, signing four goals. Seeing their numbers, everything points, that it will exceed 200.
The center-back stated on the Club's website that he is "very happy to continue to be linked to AD Alcorcón, a club with which I feel very identified and which, furthermore, has a beautiful development project ahead of it. All this in a very year special and emotional for us, because we celebrate the 50th anniversary of the entity ",
With Oviedo he also signed five seasons with outstanding consistency. With the Carballones he played 182 league games and 6 in the Cup and scored 4 goals.
Photos from as.com