Cristina does not need an operation, she will wear a corset for two months
"The prognosis is good, an operation will not be necessary at the moment, the fractures are stable and they will have to be reviewed," says the Burgos woman.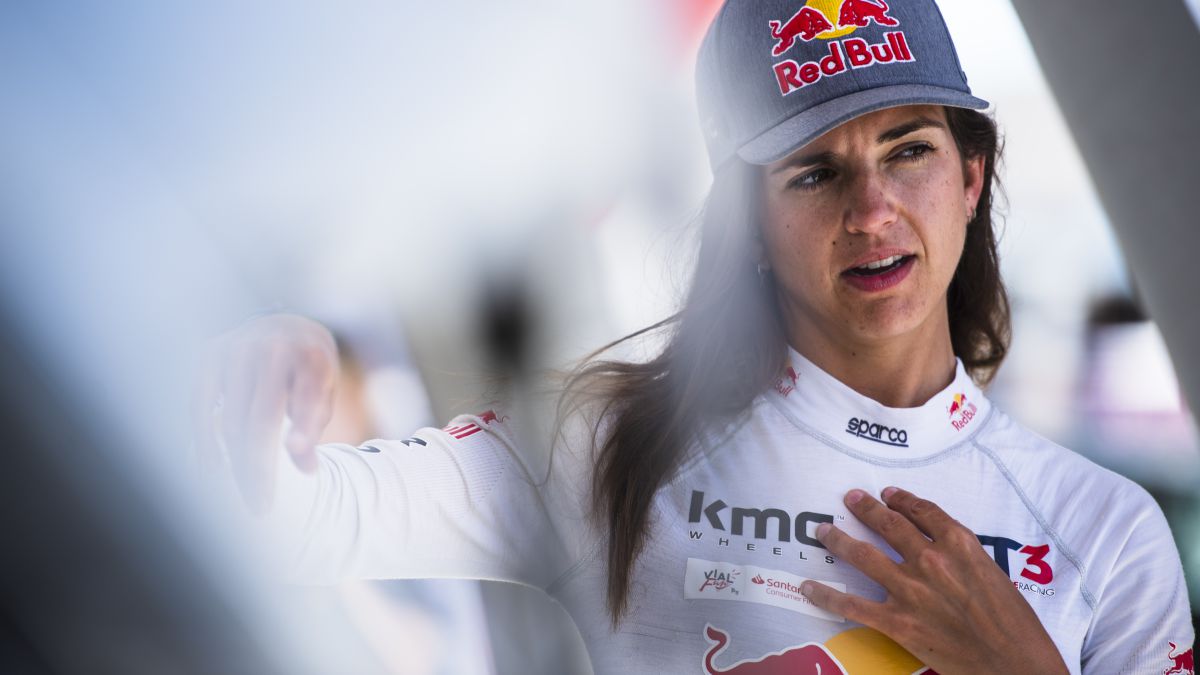 It is going to be a tough few months, of course, but the most important thing is that Cristina Gutiérrez will not need to undergo surgery to correct the fractures of her two vertebrae, at least for now. The Burgos suffered that serious injury in a compression that was not entirely well indicated during the last stage of the Rally of Kazakhstan, and did more than 200 kilometers like that to take victory in the T3 category. After the complications to leave the country, calmer and after having visited her trusted doctors, she updated her situation. He does it through his 'Instagram' account, the medium that he has used since the beginning of his injury to inform his followers first-hand of how he was and to thank all the messages of encouragement. This time, with a letter in which he says that he will not need an operation: "I am writing to you from Barcelona, at my house. After several days in the hospital with tests and talking to the doctors. The prognosis is good, no one will be needed. operation at the moment, the fractures are stable although they will have to be reviewed from time to time ".
Instead of undergoing surgery, you will be wearing a corset. "It's going to be two months with a corset as a companion in battles, but I will always have a big smile to face what life is giving us," says Cristina optimistically. It will be two months like this, then we will see when he can return to the wheel. Thus, the Russian Silk Way Rally is ruled out, which is part of the Cross Country World Cup like Andalusia and Kazakhstan (which won with the Red Bull SxS) and the next Extreme E event is at the end of August in Greenland. , very fair.
Encouragement from her fellow raids
"Life has decided that I have to stop for a while and I will assume it to come back stronger and having reflected on all this," says the Burgos, determined to overcome this pothole in her career as soon as possible. He will not be lacking in courage to cope, as shown by the amount of reactions he received to his message, especially from fellow raids such as Laia Sanz, Jesús Calleja (who helped him leave Kazakhstan), Gerard Farrés, Dani Oliveras, Rosa Romero (Nani Roma's wife), Cazalet (his co-driver), Baumel (Al Attiyah's co-driver), Van Beveren (Yamaha rider), Serradori…
Photos from as.com