Count: "We shouldn't give Serbia a minute of respite"
The forward of the Spanish National Team caught on a sensational match against Montenegro, with 19 points and three rebounds. "Wednesday is going to be a battle," he warns.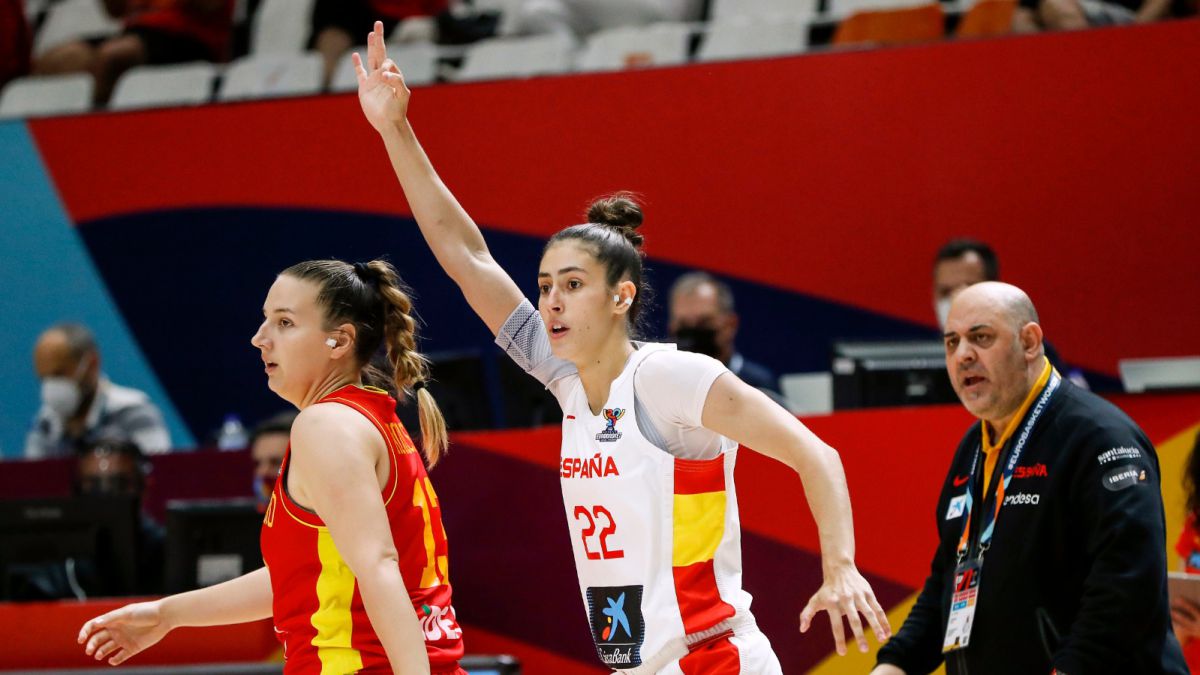 Within the spectacular choral game that the Spanish team showed against Montenegro, in the second round of the Eurobasket, forward María Conde stood out, with 19 points and three rebounds (24 valuation), and with only one missed free kick in the entire game . "We are all very happy. It was very difficult, now we play to elimination, but we have been super concentrated," explained the Madrid after the game. In addition, she distributes the praise among her teammates: "The pivots have done a spectacular job. They had them crazy."
Conde is already thinking about next Wednesday's match, in the quarterfinals of the competition, against Serbia. "It is going to be a battle. It is going to be very complicated: very veteran people, with a lot of experience. We must run, defend and go for it all, on today's line. We must not give them a minute of respite," he assured. "Each game is going to be life or death," he added.
And he gave the key about the great game that the team is playing: "From the beginning, with the absences of Tamara and Alba, we had to take a step forward, and we are contributing all of them. That gives us strength, we are very difficult to predict ". "We came from a setback that we could not control, which were positive. We were coming in a rising moment and everything was nipped in the bud. This took its toll on us in the first game, "he says.
For its part, center Astou Ndour, was radiant after the duel. "Very happy with the work of the group. We played well, we defended, touching all the balls, so we get the spark and we enjoy," he said. And he gave the key to beat Serbia on Wednesday. "the defense". "And so the attack will come out easier. We have spent years crossing in the semifinals with them, we know each other well. We will have to rest and see the strategy with Mondelo," he said. "Pressure I have nothing, yes motivation. I've been here for a long time, doing things well, "he concluded.
Likewise, Laura Gil was also "super happy with the team's work." "We are on the path we wanted, we have grown game by game," he explained, noting that "with this defense and being so aggressive later we can play more free in attack."

Photos from as.com