Despite the fact that Cavani's football has always been closely linked to the auction, El Matador this last season has insisted on influencing his game outside of it.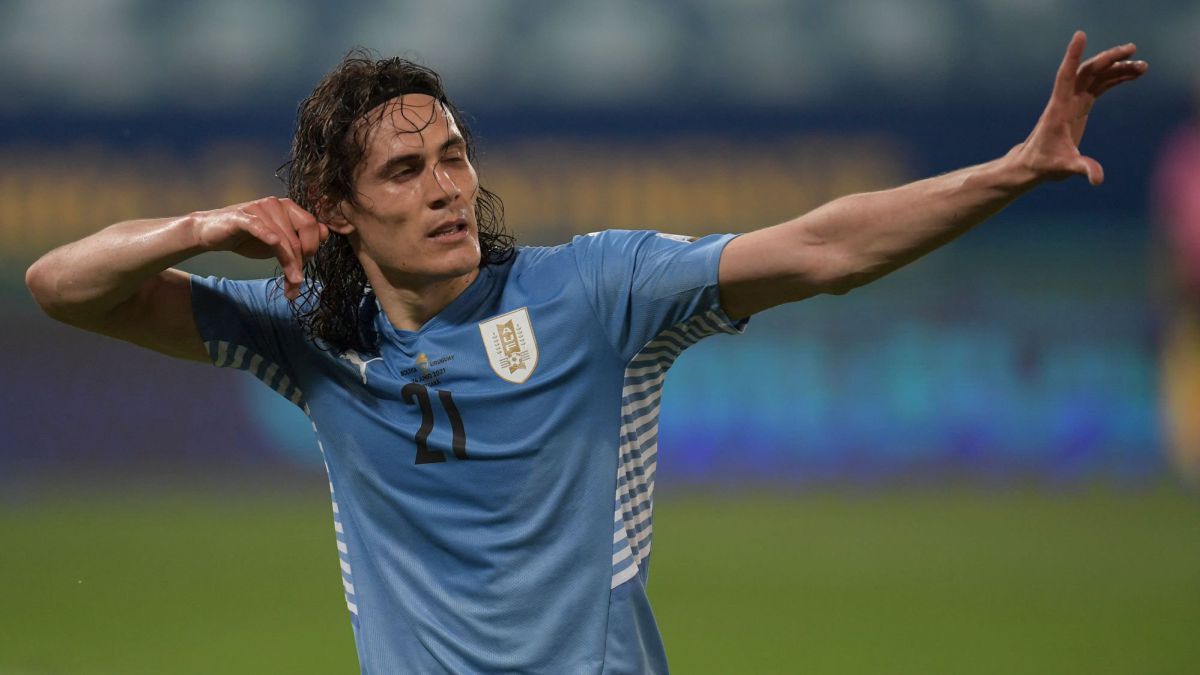 There was a time when Edinson Cavani toured the band with Uruguay as if he were a lane player. Being the one sacrificed in the attack of the Tabárez team, and without being able to occupy the top of the attack, leaving him out of the lineup was not an idea that could take shape. With the passing of the years, and the departure of footballers, his position focused on playing as a forward alongside Luis Suárez.
Cavani's football has always been closely linked to the finish, to the shot above anything else. At least it is the easiest to describe. His nickname, 'El Matador', speaks clearly of his role in front of goal. Nor is it that throughout his career he has only been an area player, but this has been his favorite place to punish rival defenses.
Now, 34 years old, Cavano is leaving pills of what a good footballer he is beyond his hunting ground. Something that he always did but that in the last season has been quite common in his game. The search to intervene in different places, going down meters to contact the ball without overdoing it, but managing to affect the attacks of their teams. Cavani has already shown that he leaves everything for his team. He did it from the side, and now from the top of the attack he is not being less in the Copa América.
In a season in which he has gone from less to more in terms of importance on the pitch, he has arrived in Brazil totally plugged in. With Manchester United, the closing of the 2020/21 season has been sensational. Something that has earned him a contract extension for one more season in English football. But throughout the season it was not just the goals that caught Cavani's attention. Also his game outside the area, something that Solskjaer praised on more than one occasion.
In his seniority, Cavani is wanting to be more. More than an area finisher. Someone to help speed up the attacks of Uruguay and its teams. May your effort and intensity in the game not only be guided by space and defense. Movements beyond the area, supports in which it can be a viable pass option without exceeding in contacting the ball ... but yes, not sticking to the last meters to appear.

Photos from as.com