Carlos Sainz: "The Safari Rally was an extreme adventure"
The Madrilenian, who won the event in 1992, assures that the Kenyan event "is different from all the others and will add salt and pepper to the championship."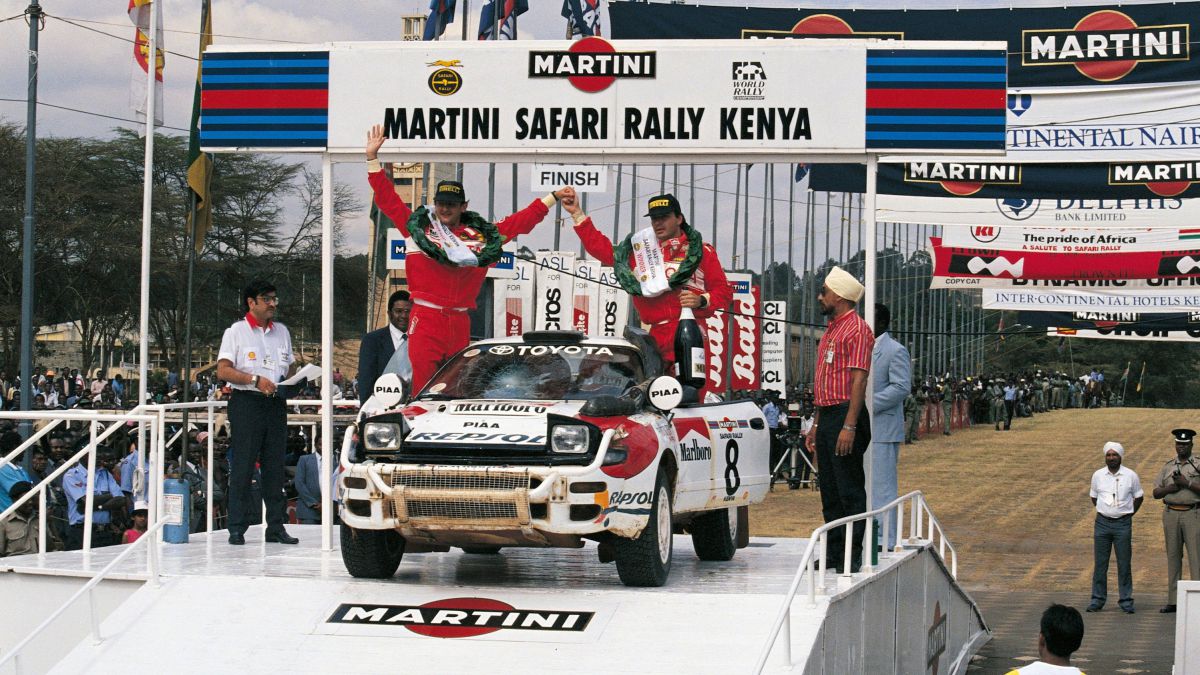 With his triumph in the Safari Rally in 1992, Carlos Sainz became the first and so far only driver in history to win the 'grand slam' of the specialty: Monte Carlo, Tour de Corse, 1000 Finnish Lakes, RAC de Gran Brittany and the African rendezvous. This week the Kenyan test returns after two decades of absence.
— How about the return of the Safari Rally to the World Championship?
— I do not know exactly the approach of the test this year, but in any case it seems like good news. It was an appointment that was very important in the World Championship, because it is different from all of them. It is a tough race, which will require a change of mentality and preparation from the drivers and the teams, and that is why it will add a bit of salt and pepper to the World Championship. It will serve to judge who is capable of preparing it better.
— Do you remember your first participation in 1990?
— I remember perfectly. It was a very special year because we trained in a Land Cruiser, we couldn't see the whole route because everything was decided at the last minute. It was a bit chaotic. Then the second year we were able to prepare a little better, we were going very well, and although the car broke down in the end, we were dominating and we understood the philosophy of the race, and in the third year we managed to win it.
— Was it one of your best triumphs?
— When I got to the World Championship, one of my goals was to achieve the most difficult challenges: to beat the Finns in Finland, to win the RAC as a Latino, in Monte Carlo and in Corsica the specialists ... and the Safari was one of those mythical rallies that me I was very excited to win. It was a great joy for Luis, as well as for me and the team, of course. It was a very important market for Toyota, it had a lot of impact in Japan, and that is why they were very interested in winning in Kenya.
— The investment then should be exaggerated.
— At that time they spent six months testing with equipment installed in Nairobi because it was a different test. You came across cars, some matatu, which were buses and trucks full of people, and if you ran into one behind a slope, it was very dangerous. That is why we carried a helicopter that was our 'guardian angel' because it was a little ahead and warned us by radio of traffic and animals, giraffes and others. It was another Safari, an extreme adventure that later evolved into another type of rally. In the end it was a rally closer to the usual ones, with shorter and less broken sections. It was less radical, less different, although it also required specific preparation.
— Are there any of the thousand anecdotes that come to mind now?
— There are many, but I remember one year when on the third day we left Nairobi at night, and there was a lot of dust and whoever finished first the day before left first and that problem was avoided. We managed to start first, and the team cars were connected by radio. Suddenly we began to hear Markku Alen going home, seeing nothing, that it was a disaster, and Luis and I laughed a lot because we already knew it was going to be like that.
— Did the enchantment of Africa help you to make the move to the Dakar?
— I've always said that the one who had the most to do with my decision was Colin McRae, who after running it for a year came to Mallorca in the summer and told me: 'Carlos, you have to go, you'll like it. It's a race made for you and you're going to have a good time. ' The truth is that he insisted a lot and it was he who convinced me.

Photos from as.com