Carapaz responds in Switzerland: stage victory and leadership
The Ecuadorian signed his first win of the season in the fifth stage of Switzerland. He beat Fuglsang on the final sprint and took the lead.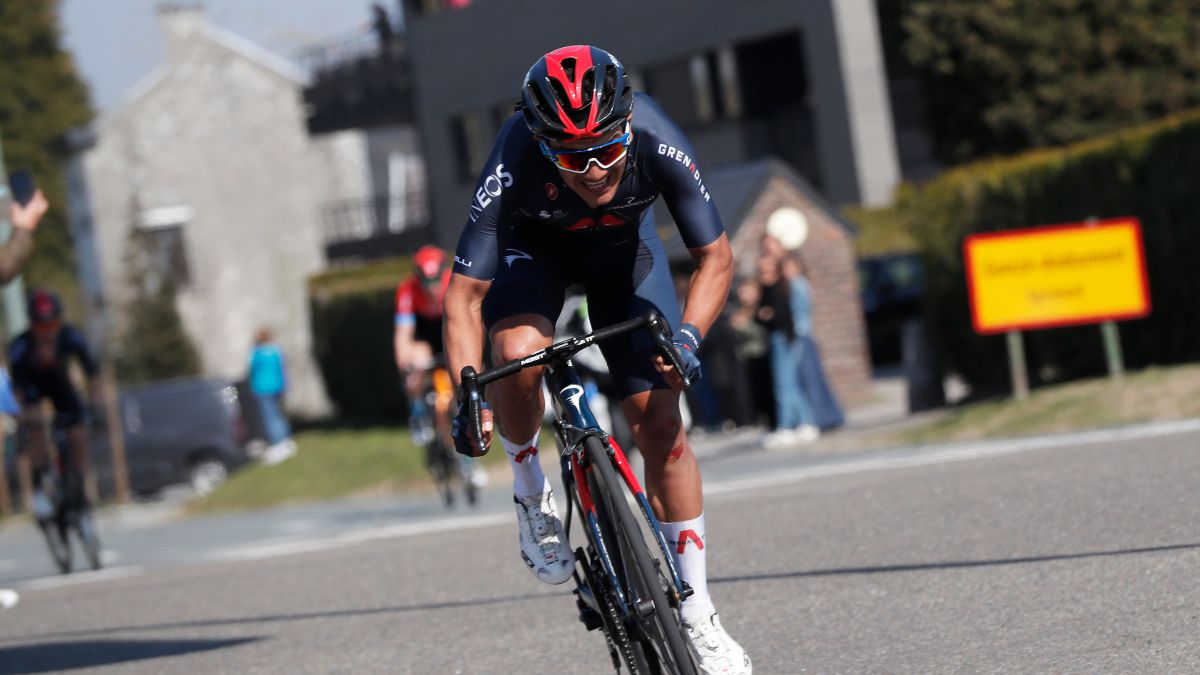 The great aspirants to conquer the Tour de France begin to sharpen the knife. Just a couple of hours after Tadej Pogacar managed to win the stage and lead the Tour of Slovenia overall, Richard Carapaz did the same in the Tour of Switzerland, with a sensational double that marked his first win of the season. The Ecuadorian shone where he knows best, in the high mountains, and responded to his status as the top favorite against other names such as Jakob Fulsang (second) or Michael Woods (third).
The first surprise of the day was the star of Mathieu Van der Poel, who wearing the leader's yellow jersey decided to filter into the day's break, consolidated more than 100 km from the finish line. His union with Pernsteiner, Imhof and Samitier prospered for much of the stage, with maximum rents of almost four minutes, but in the moment of truth he did not spare the peloton. 30 km from the finish, just before the two ports that would decide the victory began, Van der Poel finished his exhibition with the rest of his fellow adventurers.
At the penultimate port, hostilities broke out. After a timid attempt by Tolhoek, who recently shone in the Vuelta a Andalucía, Esteban Chaves was the first of the favorites to light the fuse. Jakob Fuglsang jumped out of the main group a few minutes later, but the Colombian managed to crown alone. However, they joined on the descent when Chaves miraculously saved a fall by going straight around a corner. He slammed on the brakes and, luckily, found an asphalt loophole at a driveway.
Completed the descent, Fuglsang hunted down the Colombian, but their union did not last long when the Dane changed the pace at the start of the final climb to Leukerbad. Without a doubt, the leader of Astana showed a great version, but the most important arreón still remained behind, and that was none other than Carapaz's. The Ecuadorian started with great force to reduce Fuglsang's half-minute rent by just over a kilometer, against Alaphilippe, Schachmann or Urán who were unable to respond. The victory was played in a heads-up between Fuglsang and Carapaz, who fell to the side of the Ineos runner in the last meters. At 39 seconds came the main group, led by Woods. "We were thinking about the general, but also about winning the stage. We have done both, so I am very happy. We have come to prepare for the Tour, it does not change much if we win the race or not. The main objective is the Tour, but yes We can win in Switzerland, it's not bad either, "the Carchi driver recognized at the end of the stage. For now, you are on the right track ... 444 444

Photos from as.com