Bottas explodes against Mercedes
"If he had made two saves, he would surely have fought for the victory," he said after accusing the team by radio of not listening to his opinions.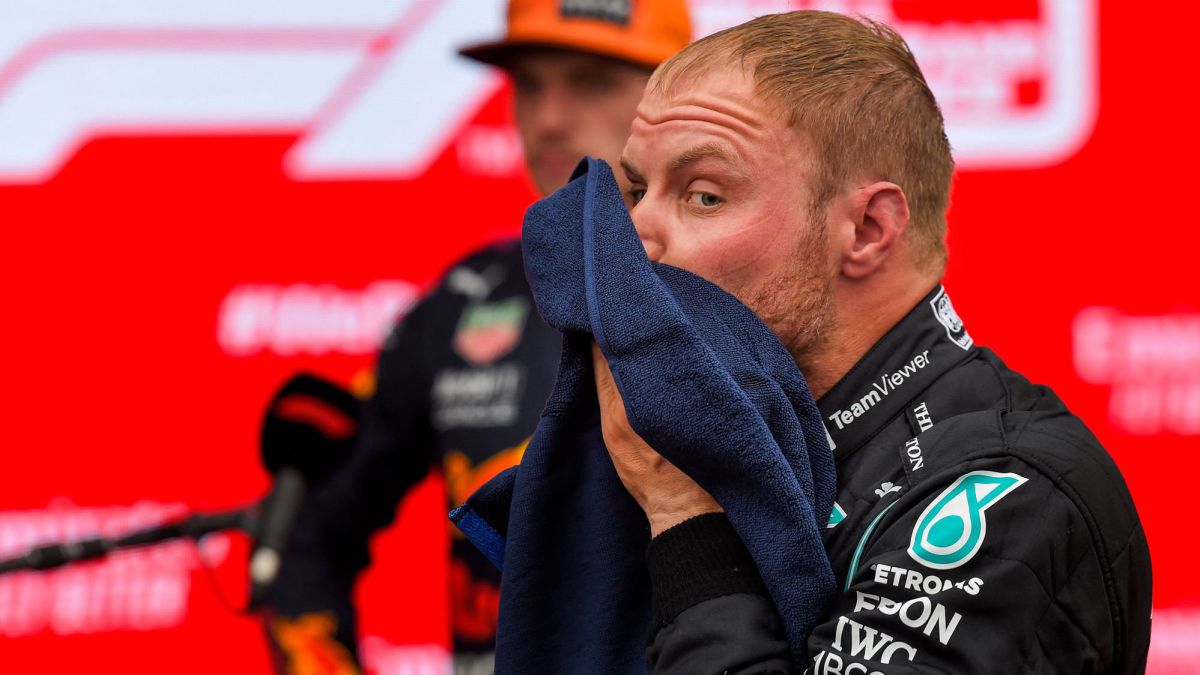 It was a move few expected. Red Bull's strategy of stopping Max Verstappen twice to win in the final laps surprised everyone at Paul Ricard. Or almost everyone. Because Valtteri Bottas exploded on the radio when the Dutchman passed him: "Why c ... didn't you listen to me when I told you it was two stops away," the Finn complained bitterly.
Already with lower pulsations and in a more leisurely tone Bottas continued to complain about the strategy of the star's house, which according to him deprived him of a podium. "I think the winning strategy was two stops," Lewis Hamilton's teammate said after the race. "It's easy to tell later, but that's how it is ... I had no front tires left for the last 10-15 laps so I was really trying to get the car to the finish line. So it wasn't fun the last period ... I felt a easy prey, it's pretty simple. But of course I tried everything I could, I tried to finish on the podium but the tires were completely gone so there was no chance. " An opportunity that would have had two stops, according to his criteria: "If I had made two stops, surely I would have been on the podium and would have fought for the victory of the race. That's for sure."
A critique of the initial one-stop approach that shattered Mercedes' options at Paul Ricard that Brackley have to learn from, Valtteri's recommendation: "I think as a team, we were too focused on completing the race to one stop, thinking it was for the best, but it wasn't, "Bottas said. "Definitely another learning point this weekend. We thought that in colder temperatures the tires would hold up better, but they didn't, so I don't know. I think our predictions in terms of tire life did not match the forecast. reality, "he concluded.
Photos from as.com