Ayuso manages his advantage in the absence of two stages to be champion
The Spaniard maintained his advantage in the general classification without major problems on a day when the breakaway triumphed. Ciuccarelli won alone.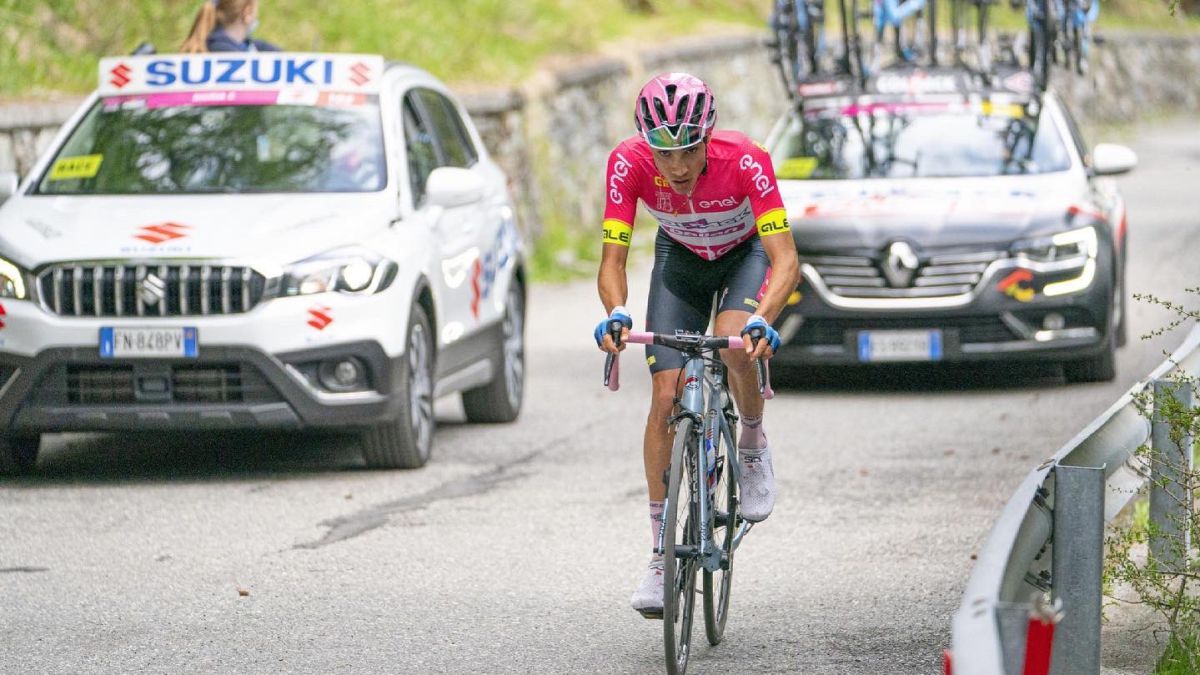 Day of some tranquility in the Giro d'Italia U23. And that, normally, is usually synonymous with good news for the wearer of the pink jersey. Riccardo Ciuccarelli triumphed in the eighth stage alone, culminating in an attack in Andalo, the last port of the day of 14.6 km at an average 5% gradient, with which he was able to release the rest of his escape companions.
A numerous getaway, of 34 runners, that was consented, since none of its members disturbed the brand new leader, Juan Ayuso, who with the help of his teammates from the Colpack team limited himself to controlling his direct rivals to save another day of career.
Only two stages separate the 18-year-old resident of Jávea from his first great international success. The first of them, this Friday, consists of 167.1 kilometers and three first-class ports. El Nevegal, 11.7 km at an average of 4.5%, will be climbed for the second time in the stage to reach the finish line and decide the winner.Results of the 8th stage:
1º Riccardo Ciuccarelli (ITA), 2h 58: 30
2º Anders Halland Johannessen (NOR), at 26 "
º Didier Norberto Merchan (COL), at 40 "
21º Juan Ayuso, at 1: 37
General classification
1º Juan Ayuso (Team Colpack), 21h 17: 19
2º Tobias Johannessen (One), at 2: 53
º Henri Vandenabeele (Team DSM), at 3: 42
Photos from as.com